Today (April 26), TC Motor Group officially introduced the Hyundai Ioniq 5 electric car model to domestic consumers. This is the first electric car model of this Korean brand to enter the Vietnam market. According to the information announced by the company, the car has not been opened for mass sale right after the launch date but is intended to introduce to consumers and research the domestic electric vehicle market.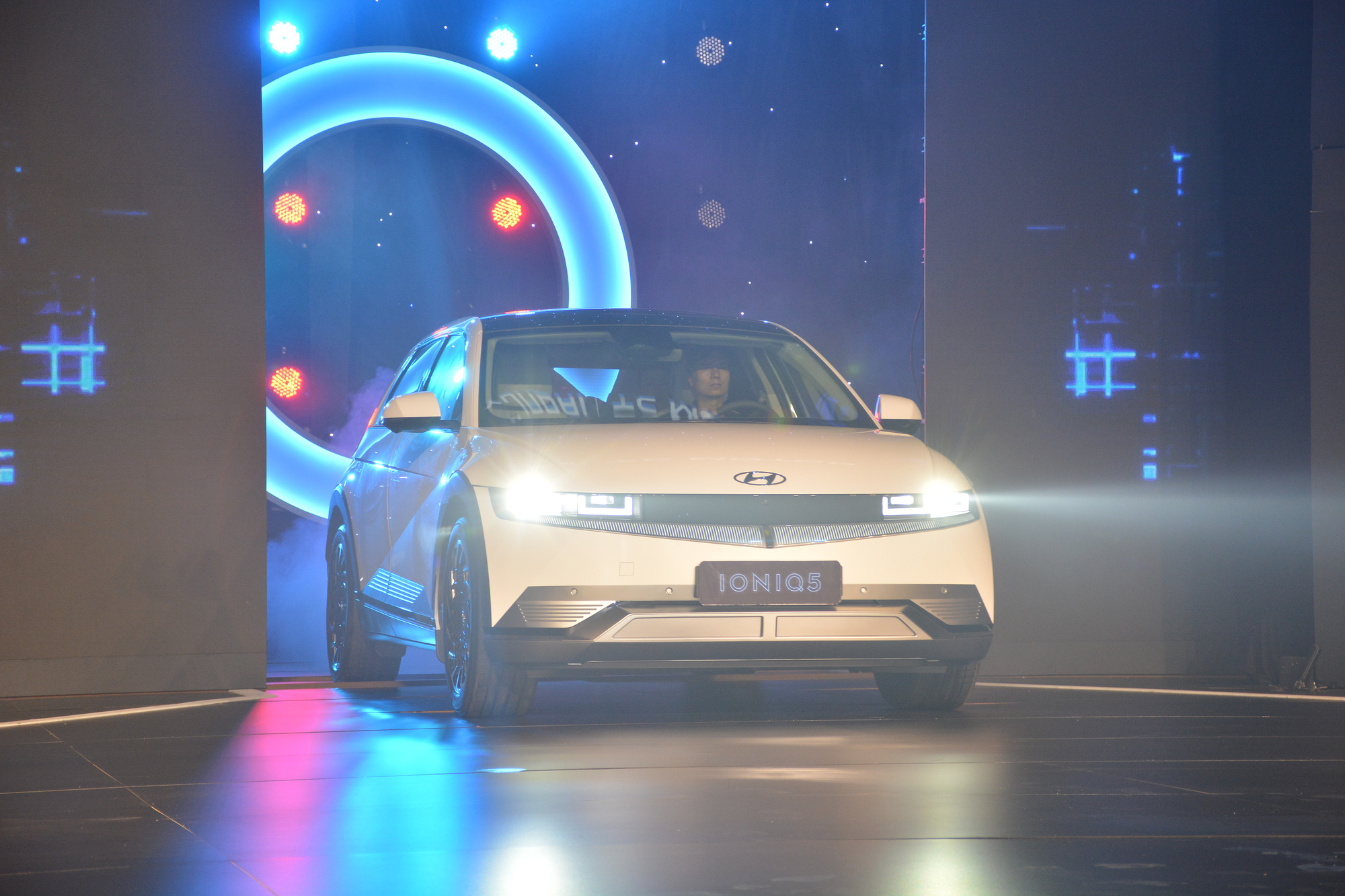 The Hyundai Ioniq 5 has an overall length x width x height of 4,635 x 1,890 x 1,605 (mm) respectively, with a wheelbase of 3,000 mm. Compared to VinFast VF 8, the Korean electric car is longer, but 10mm narrower and 55mm lower because of its hybrid SUV hatchback style. The closest rival to the Hyundai Ioniq 5 in Vietnam is probably the Kia EV6 – a model that THACO promises to launch in the third quarter of this year.
Ioniq 5 is the first Hyundai model to use the E-GMP platform developed by the Korean corporation specifically for electric vehicles with a stretched chassis, allowing Hyundai engineers to be more liberal in development.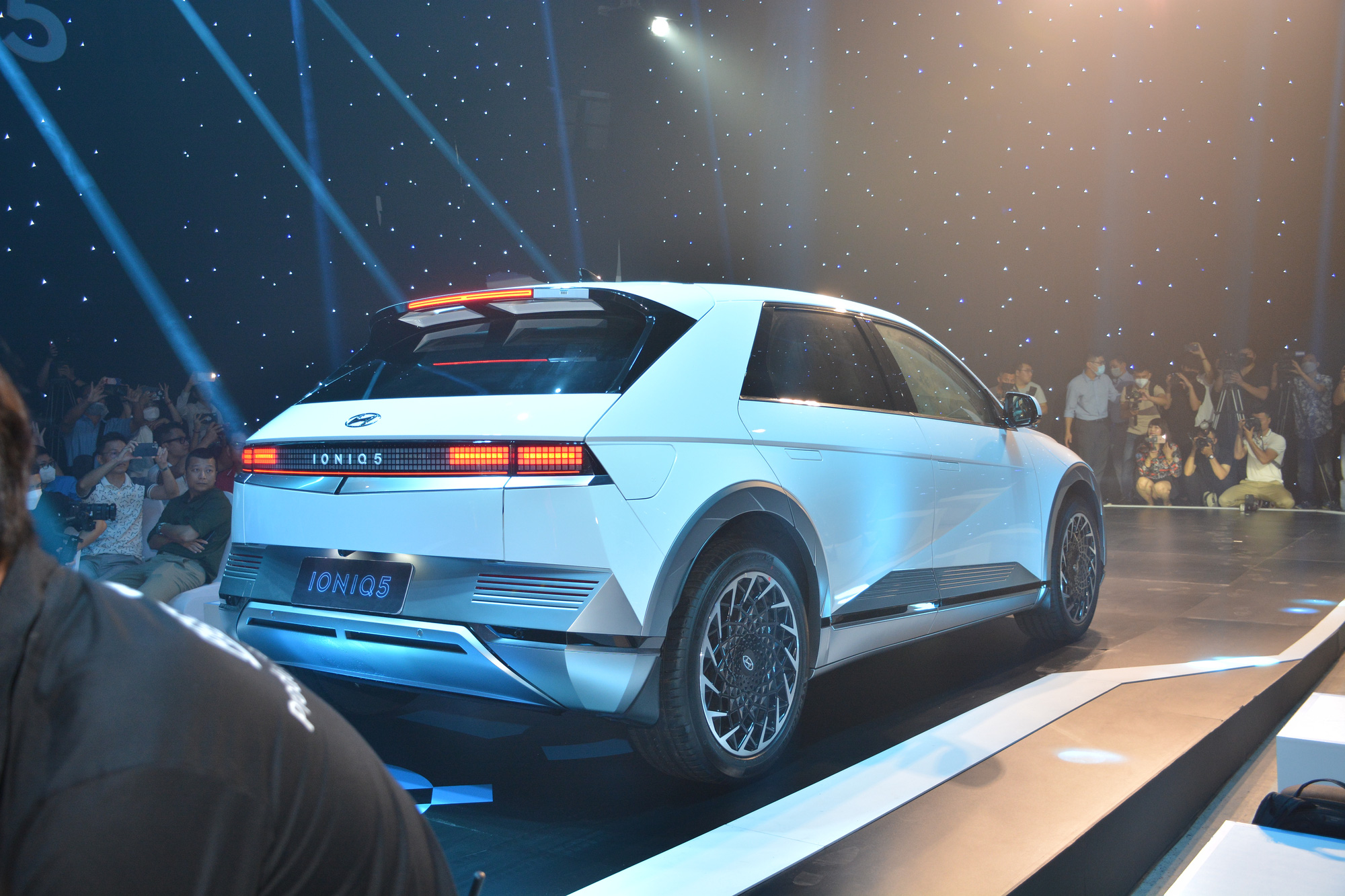 The exterior design of the car is squarely designed, many details are inspired by pixels such as front / rear LED lights. The rims according to the car are 20 inches. Door handles are hidden in the body to reduce wind resistance.
Hyundai calls the cabin of the Ioniq 5 "Living space" with a completely flat floor, large reclining seats, and an electrical outlet for using household items. Most user-touched surfaces, such as seats, ceilings, door panels or armrests, are made from eco-friendly materials such as recycled plastic bottles, plant-based fibers or natural wool fibers. .
Minimalist Ioniq 5 dashboard, using a pair of 12.3-inch screens, including a customizable instrument cluster with information and display, and a central touch screen supported by a virtual reality HUD enhance the provision of necessary data to users.
In international markets, THEyundai opens sale Ioniq 5 with two battery options 58 kWh and 72.6 kWh and two powertrain options including single motor and twin motor.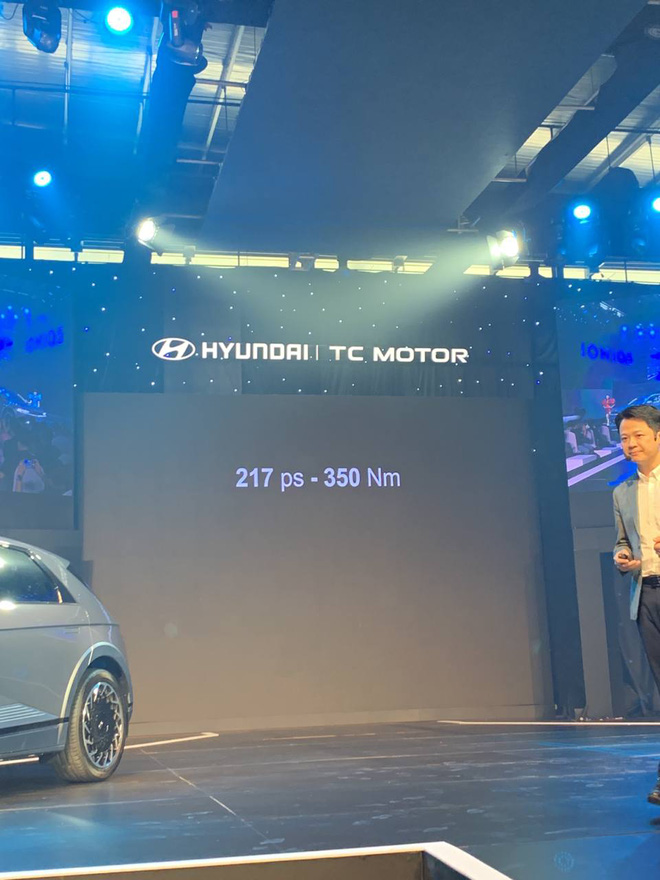 However, in Vietnam, the only announced version is the single motor version with a 72.6 kWh battery. This combination gives the best travel distance per charge of the entire Ioniq 5 lineup at 450 km. The power of this version is 214 horsepower, 350 Nm of torque. The above battery also supports 10 to 80% fast charging in just 18 minutes using a 350 kW power source.
Thus, the version using twin motors combined with the most powerful 72.6 kWh battery for a capacity of 302 hp and 605 Nm of torque is not present, similar to the version. single motor combined with a 58 kWh battery for 167 hp and 350 Nm of torque.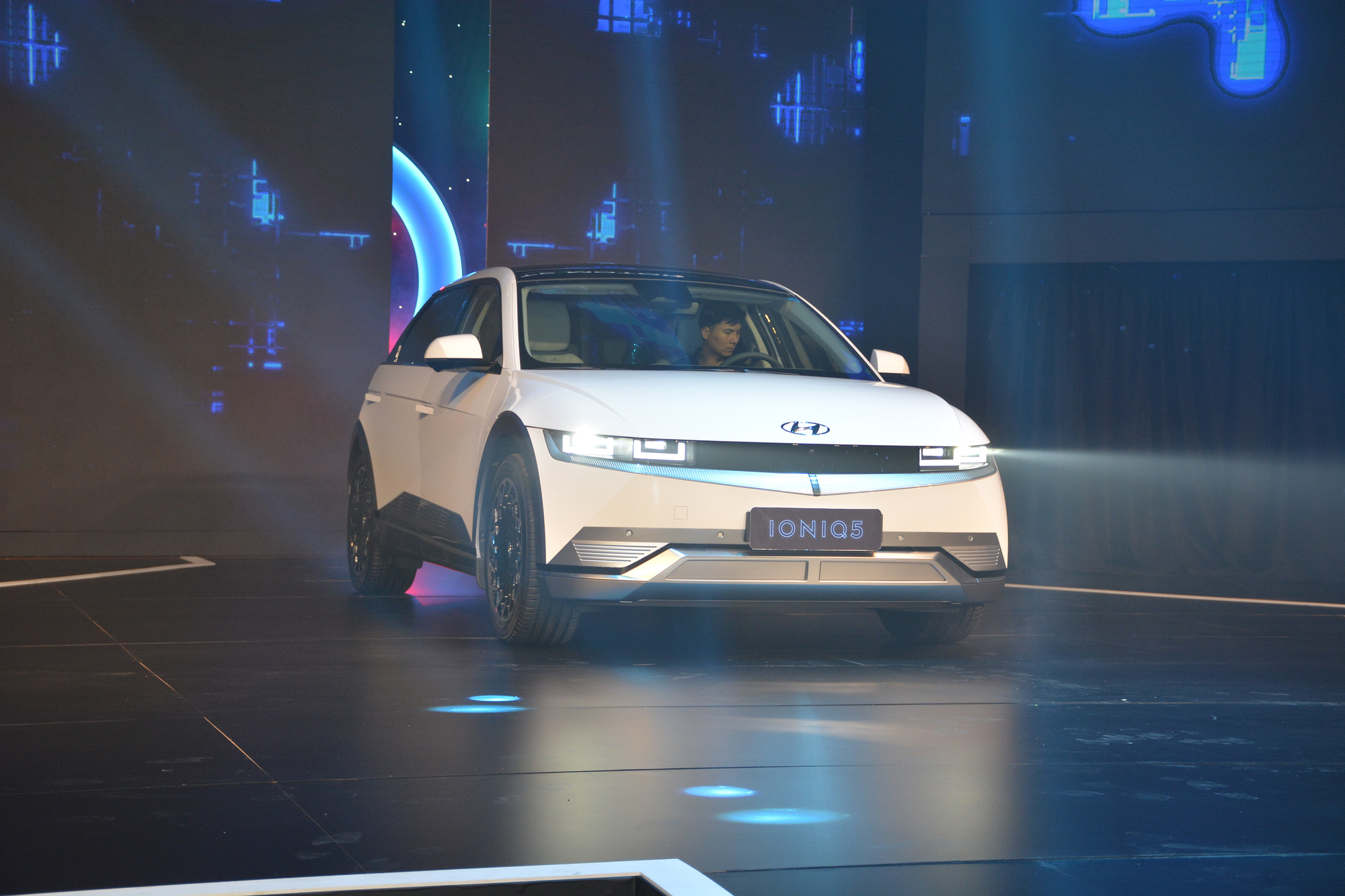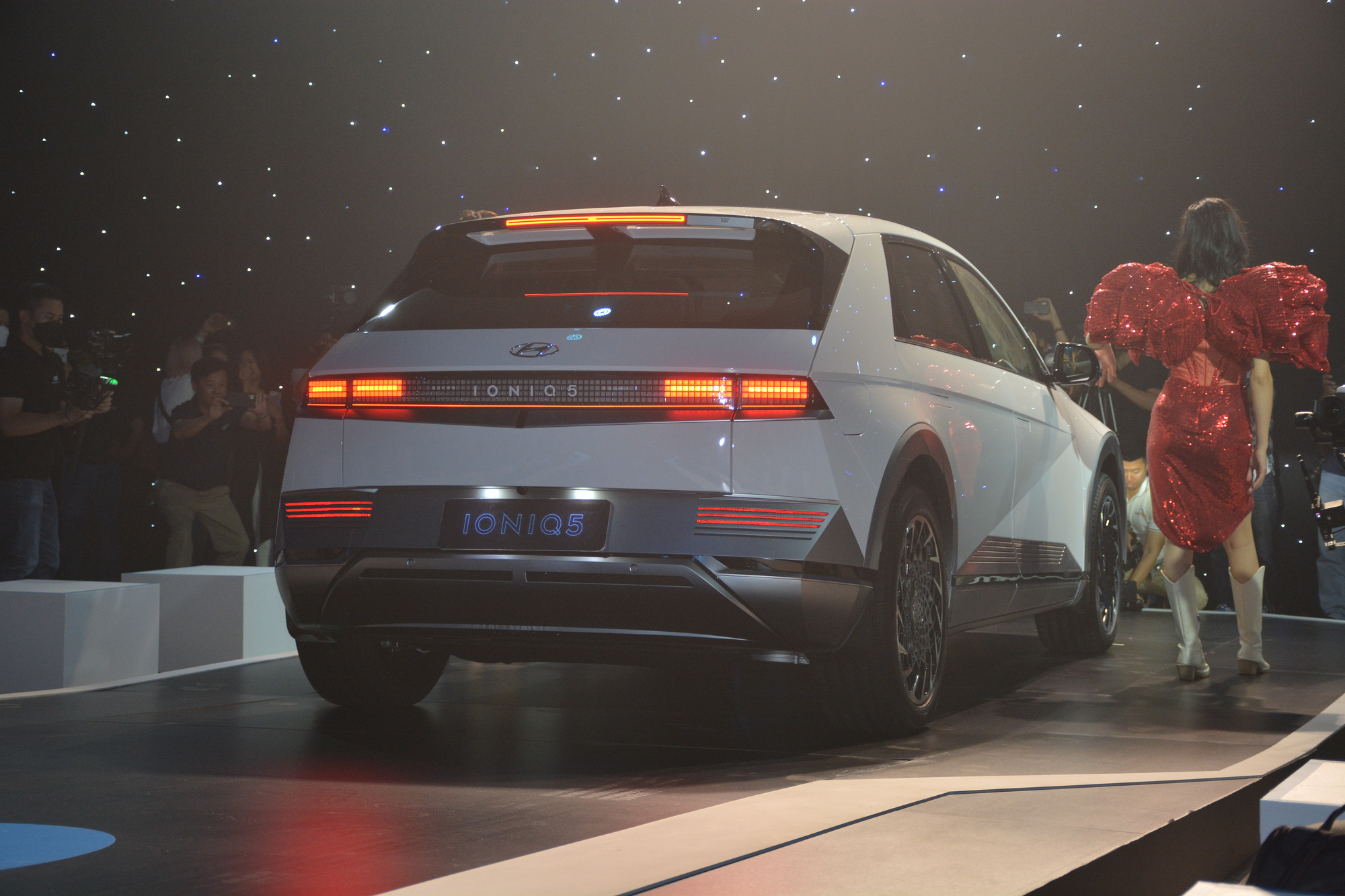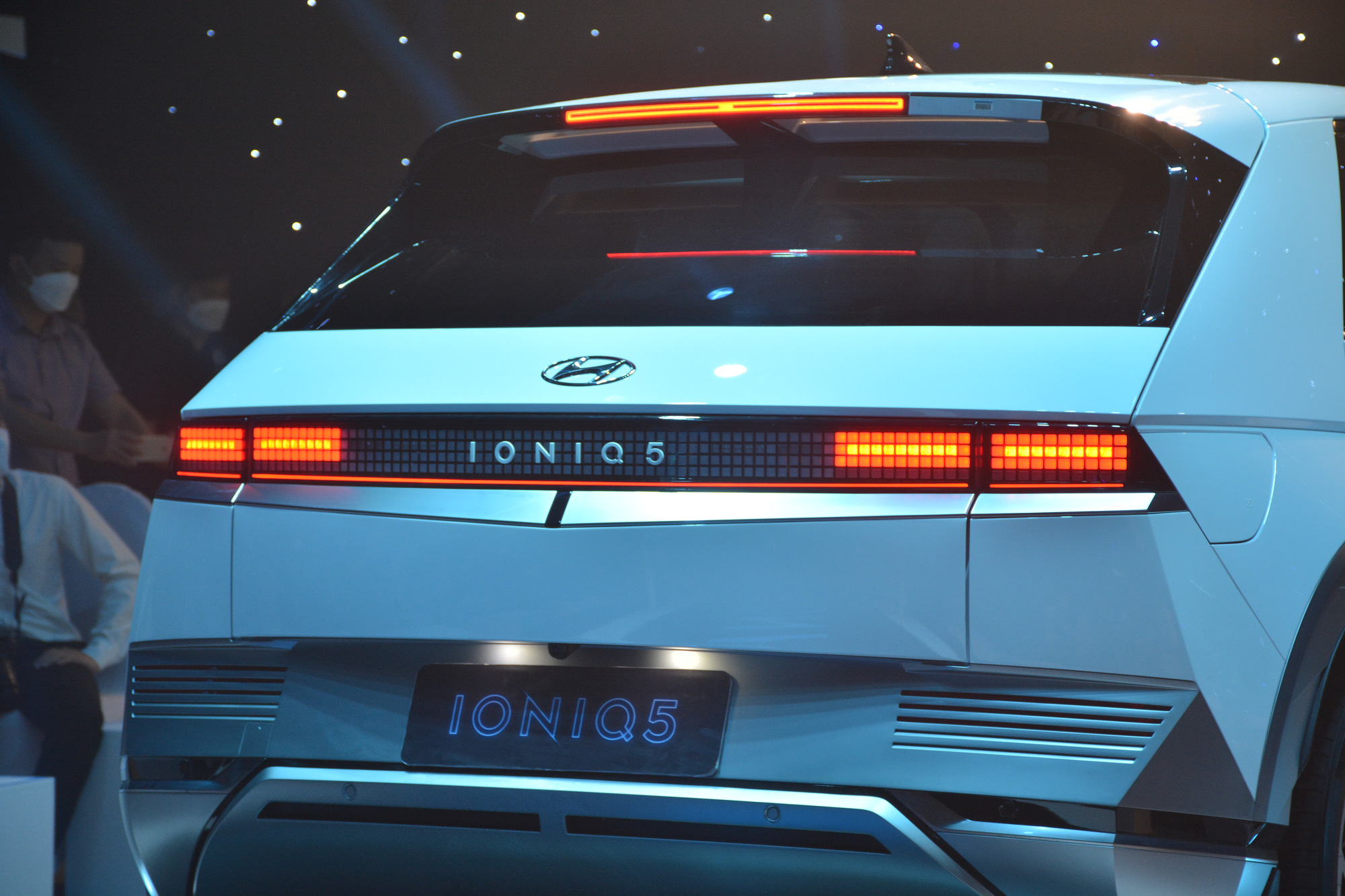 https://autopro.com.vn/hyundai-ioniq-5-chinh-thuc-ra-mat-nguoi-dung-viet-nam-doi-thu-moi-dang-gom-cua-vinfast-vf7-vf8- 2022042600092785.chn
https://autopro.com.vn/hyundai-ioniq-5-chinh-thuc-ra-mat-nguoi-dung-viet-nam-doi-thu-moi-dang-gom-cua-vinfast-vf7-vf8- 2022042600092785.chn?fbclid=IwAR1GSdRg3PavCLwtBYD1AYkW2_qi36h0OeY687CnWhWgufpclSUCIH_leLA