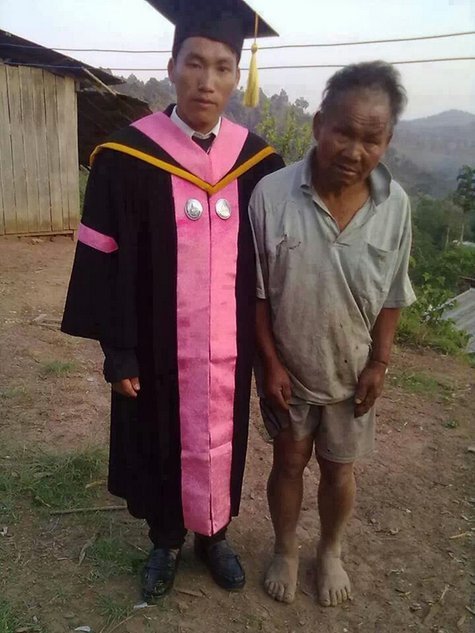 In fact, this photo has been around since 2013 on Thai social networking sites, but it started to become famous on April 2, 2014, after it was posted by China's CRI Online with title "Thai University Student and Poor Old Father". This photo was later re-posted on various media outlets and Weibo, including People's Daily official Weibo and CCTV News official Weibo. Within hours, the number of retweets, likes, and comments on Weibo skyrocketed. Some netizens commented that this group of photos reminded me of my parents and touched my filial piety, I was very touched.
Some netizens commented, "This photo is so heartwarming and gives people hope and faith." Another netizen said, "The photos remind me of my parents, who worked hard to provide for me with education."
The main character in this photo is Phisut Khiritharakul aka Min, a Hmong boy in Thailand and his father. Currently, he has graduated from school and opened a small computer repair shop in Qinggan district, Nan province, Thailand.
He has five siblings, himself being the youngest. His family is very poor, living on a hill far from the city. Min's family originally consisted of 7 members, but now there are only 3 members left, which are father, eldest brother and Min himself. "My father is now over 50 years old and a mute, I remember the day my mother passed away, I was sad and missed her a lot. Later, I lost my brothers one by one, these griefs made my father become a closed person and suffer from mental problems".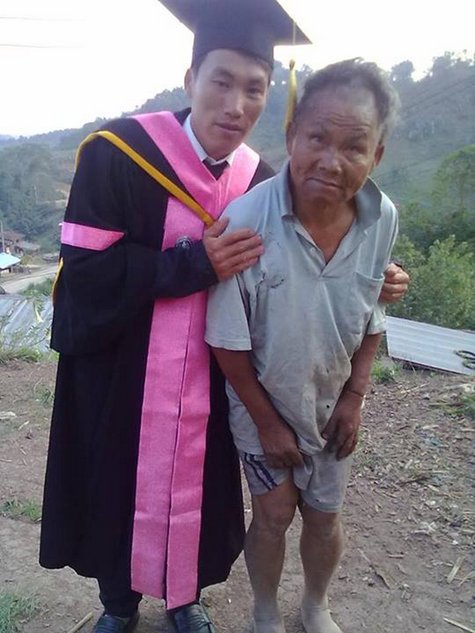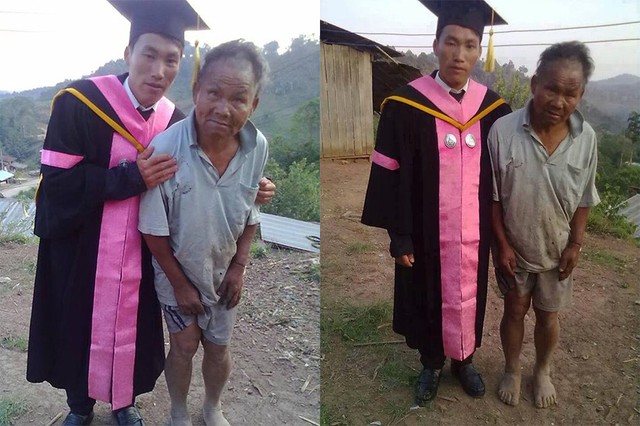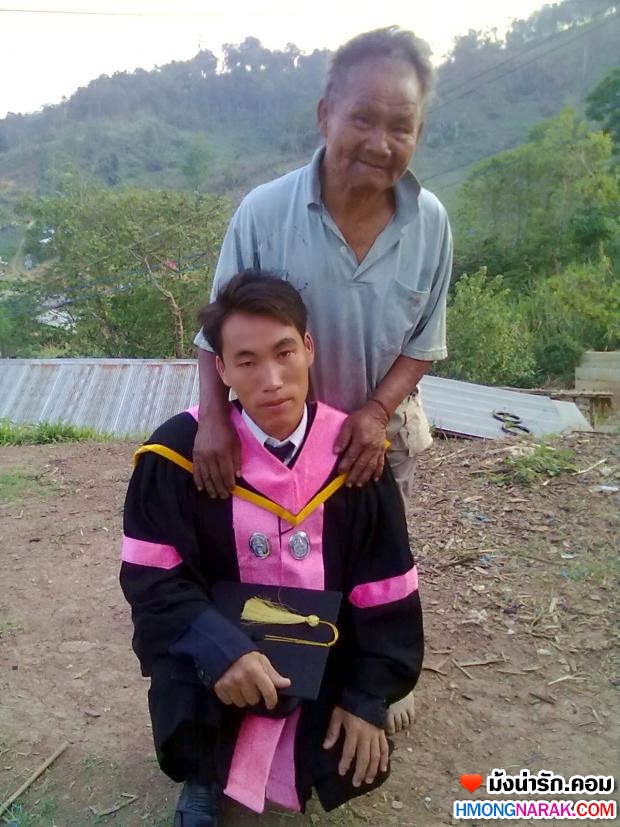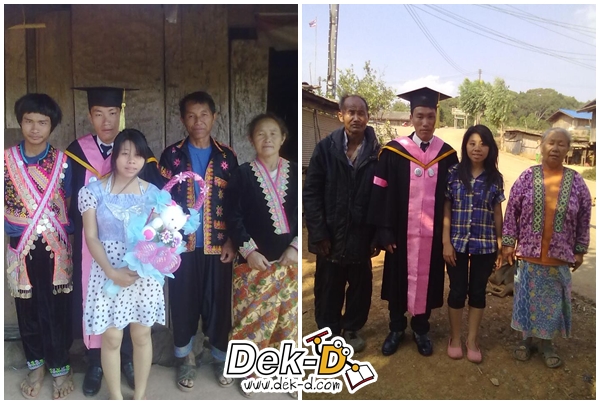 .