It's hard to imagine life without electricity these days, and frankly, no home is designed to have enough wall outlets for every power-consuming device. That's why we need power outlets to expand the capabilities of our home's electrical system, turning one plug into six or more. However, there are some very important electrical safety rules when using an extension cord that we innocently violate every day. Let's check it out with us!
1. Plug this extension into another extension
Sometimes because extension sockets are not long enough, or need more plugs, we will often "chain" multiple extension sockets together by plugging one into the other. In short – never do that!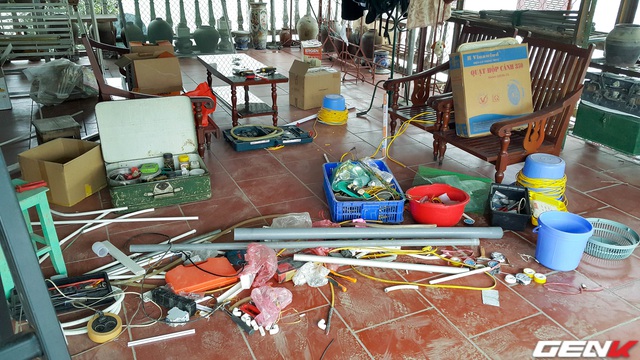 This is not only a theoretical violation of safe working practices, but could actually cause one or more sockets to fail or even catch fire.
2. Bring an indoor extension socket for outdoor use
Not all extension cords are specifically designed for outdoor use, unless their packaging clearly states that they are weather and water resistant. If you are using a very common and common extension socket, keep it in the house and buy another one of the "buffalo" type and rest assured to use it safely.
3. The drive is weak but full of terrible loads
Every extension socket has a limited load capacity, which means it can only handle a certain maximum amount of power at a time. When an extension socket is overloaded, it can melt plastic, damaging the home and surrounding equipment, and creating a fire hazard.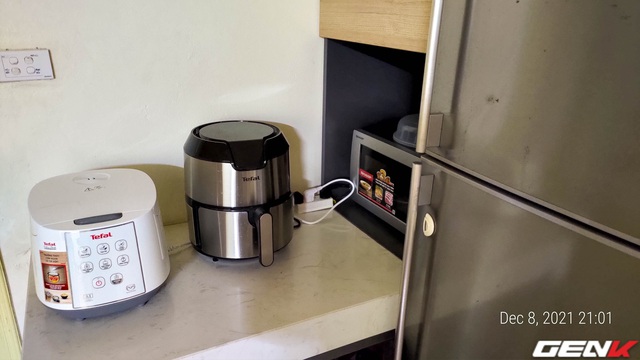 If you're worried that the extension cord you're using is in danger of being overloaded, take a moment to calculate the total wattage of everything you'll be plugging in, or consider buying one. extension plugs have separate switches for each plug.
4. Leave the extension socket covered by something else
When current flows through a wire, electrons generate heat. Usually this isn't a problem, but if your extension outlet is hidden under carpet or in an enclosed space where heat is hard to escape, this can create a fire hazard.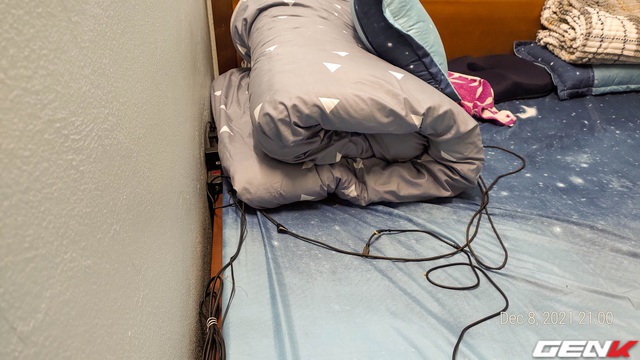 In addition, if you accidentally step on it, you can damage not only the socket but also the devices that are plugged in, and you can also get an electric shock yourself.
Keep your family and property safe by being aware of other potential fire hazards in your home.
5. Plug beauty tools into the same extension socket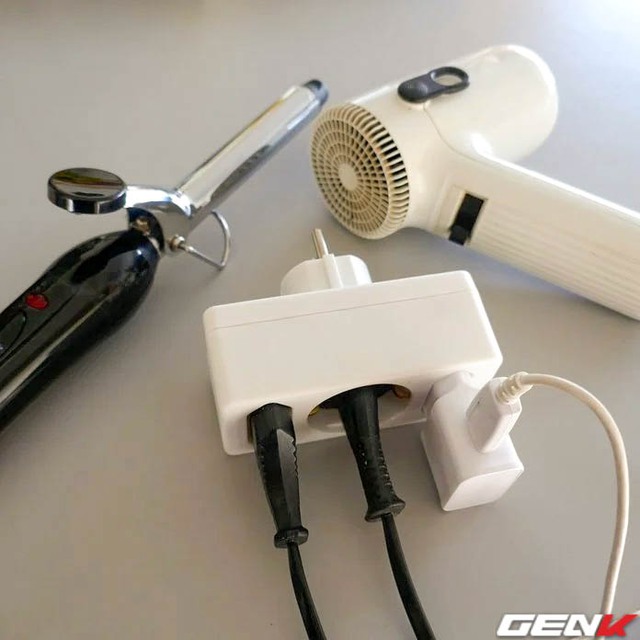 Hair dryers, curling irons, straighteners, and other beauty tools all generate heat and use a lot of electricity (high amperage) to generate that heat. Conventional extension sockets are not designed to withstand this kind of concentrated amperage, so we recommend that you plug these beauty tools into a wall outlet protected by a breaker. GFCI grounding circuit.
6. Try to take advantage of damaged extension sockets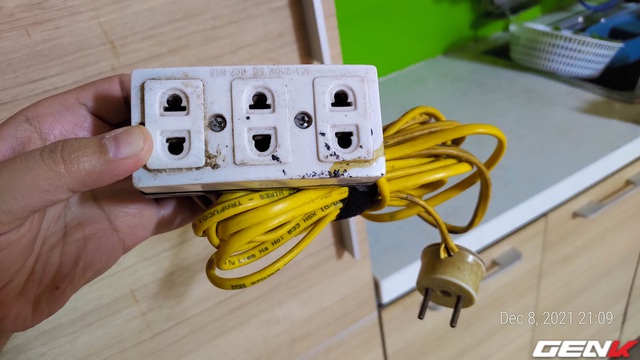 I'm sure a lot of people have seen extension sockets blackened a few plugs but still continue to use as if nothing happened. Don't do that! If a plug burns out, there is a good chance that somewhere inside the extension socket or the lead is damaged. If you try to use it, there is a risk of fire or electric shock.
7. Let the extension power outlet get wet
In general, it is common sense not to let electrical appliances get wet, but in fact the problem of an extension socket in particular being soaked in water happens so often that I have to include it in this separate section. to remind you.
Electricity and water are not allowed to meet. Never let your extension socket or electrical equipment get wet, otherwise the risk of you being electrocuted or burning electrical appliances when plugging them into the outlet is very high.
8. Keep extension sockets near where children can reach
It's not hard to find heartbreaking stories about children sticking their fingers, toys or utensils into electrical outlets (both built-in and extended). Never assume that young children are aware of the dangers of plugs.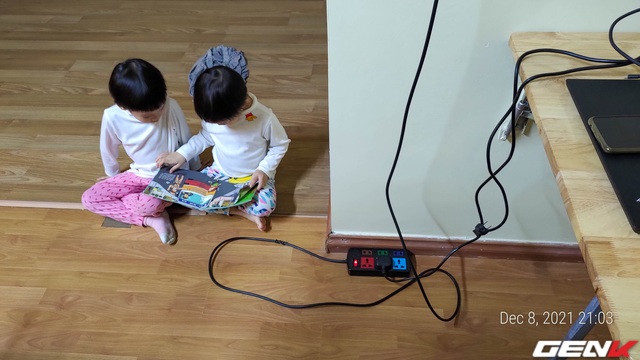 Instruct them to stay away from electrical outlets, install plug covers in ALL wall outlets and extension outlets, and never leave extension sockets in places where small children can easily reach them. easily accessible because they'll think it's something to play with.
.