"20 years ago, our Information Technology industry was too small. The software industry can be said as a zero and we dreamed that Vietnamese intelligence would reach out to the world and 20 years later the picture has completely changed. We have made a successful choice", Mr. Truong Gia Binh – Head of Research and Development of the Private Economy, Chairman of FPT Corporation – shared at the recent Ho Chi Minh City Economic Forum (HEF).
According to Mr. Binh, although our distance in force compared to the great power India is still quite far. But the correlation is in terms of quantity, in terms of information technology in advanced countries. We have 1 million programmers, Japan has 1.3 million. Vietnam is also ranked No. 2 in the world in terms of software exports.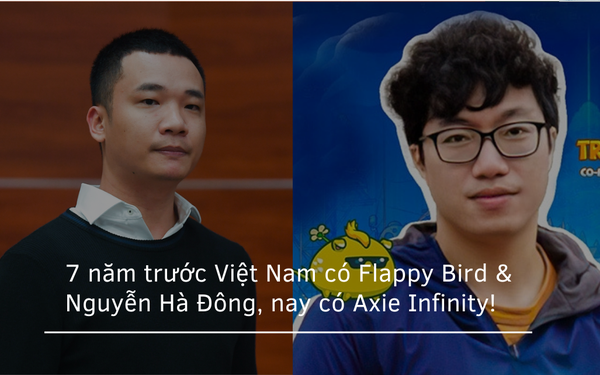 If we talk about education, we are ranked number 10 in the world for training software engineers.
"If 7 years ago, Vietnam had Nguyen Ha Dong (the father of Flappy Bird) become the icon of Google. Now, we have Nguyen Thanh Trung, the number one in the world in terms of NFT games. And one thing. We may not know that, Vietnam ranks number one in hyper casual.
"When I go to other countries, Vietnam is the most aggressive country in terms of digital transformation, all provinces from the South to the North, all talking about digital transformation and taking action." Mr. Binh acknowledged.
And according to Mr. Binh, Ho Chi Minh City is the information technology flag of the country. Ho Chi Minh City has the largest workforce and training in IT, is the best user of data and data warehouse in the country. Recently, District 7 has been at the forefront of comprehensive digital transformation in both fighting Covid-19 and economic recovery. When it opened only in October, district 7's budget income was equal to that of the third quarter.
Ho Chi Minh City is at the forefront of smart transportation, smart health, and Ho Chi Minh City is ranked No. 1 in the world's 10 most dynamic cities by the World Economic Forum.
"If we, 20 years ago from zero, dream like that, what will we dream 20 years from now?", Mr. Truong Gia Binh asked.
"When I talk about the green pearl, I don't mean that Ho Chi Minh City is just the best place to live and work on the basis of digital government, digital economy and digital society. Because all cities are doing it. like that. I mean a city, a sparkling gem like Ho Chi Minh City will build other smart cities, the city creates a new world."
Mr. Binh also said that, in addition to talking about dreams and aspirations, it is also necessary to talk about KPIs from time to time. We talk about leadership commitment, we have to stick to those KPIs week by week.
"Is our land lacking, lacking, very precious? But the land for big dreams in the future, I believe that Ho Chi Minh City has a lot. And on that land, design a land that has never existed in this world."
"There must be money, here I am not talking only budget money but the money of all those who wish to build the future, the reality of the future when the real and virtual worlds become one. When each citizen becomes a And finally, I think that's more important than all the land, more than the money, is the mechanism.In order to do that, we have to build a special mechanism for that new world.", Mr. Binh shared.
Ho Chi Minh City Economic Forum (HEF) is an annual international event hosted by the People's Committee of Ho Chi Minh City with the aim of receiving contributions from national and international speakers and experts in the fields of development. economy – society of the City in general; key projects, goals and programs of the City in particular.
This year, the forum is expected to have the participation of more than 900 delegates, including leaders of the Government, leaders of Vietnamese ministries and branches; representatives of diplomatic missions; foreign localities; international financial institutions (World Bank, IMF, IFC, ADB…); international organizations such as WEF, OECD, foreign managers and leaders from 09 countries such as the United States, Russia, Japan, Finland, Israel, Thailand, Switzerland, China, Australia; economic experts and digital economy, representing successful countries in the field of digital transformation; enterprise….