5G conspiracy theorists have always been haunted by the idea that this next-generation wireless technology will bombard them with deadly radiation. And one of the ways many people choose to cope is wearing necklaces that are resistant to 5G radiation.
But, it turns out that not only are they not effective against 5G, but they were also recently discovered to contain radioactive substances.
The Netherlands' Agency for Radiation Protection and Nuclear Safety (ANVS) recently issued a warning that tests had detected ionizing radiation emitted from 10 "negative ion" products. This is a concept advertised in anti-5G products, widely believed to protect them from the negative health effects of being exposed to 5G towers. The products are sometimes referred to as "quantum pendants".
The notice immediately warned owners of the products on the list to keep them safe and wait for instructions to return or dispose of, as well as any other "negative" products they were handling. own.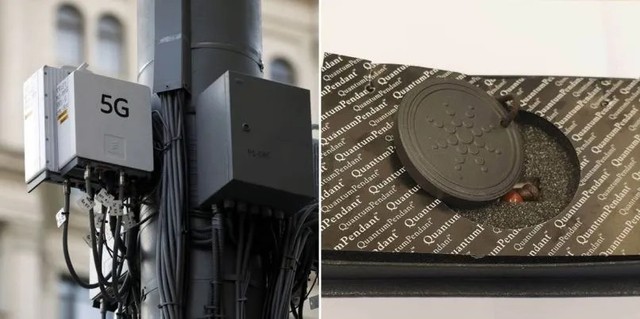 According to the ANVS, the levels of ionizing radiation detected in the above products are low and the risk is "very small," but, they have the potential to harm anyone who wears the products for long periods of time. One of the potential symptoms of exposure is "redness of the skin." The report also states these products are prohibited under Dutch law and that "criminal or administrative actions" will be imposed against the people who sell them.
"Exposure to ionizing radiation can cause adverse health effects," ANVS said. "Due to the potential health risk they pose, consumer products containing this radioactive material are therefore prohibited by law. Ionizing radiation can damage tissue and DNA and can cause redness of the skin."
"Although the radiation levels measured on these particular products are low, if they use this product for long periods of time (one year, 24 hours a day) they may be exposed to radiation levels in excess of over strict limits. To avoid any risk, ANVS urges owners of such items from now on not to wear them."
Warning applies to Energy Armor branded sleeping masks, necklaces and bracelets; Magnetix armbands, necklaces and bracelets; the so-called "quantum pendant" and the Basic Nero wristband. One of the manufacturers of these products advertised that they "use pure minerals and volcanic ash extracted from the Earth" when answering a question about the manufacturing materials used.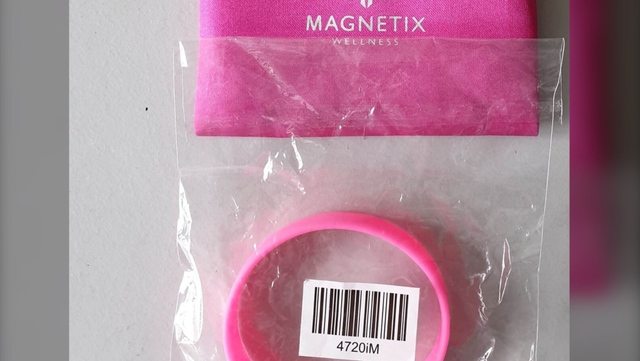 The World Health Organization states on its website that: "To date, and after much research has been done, there are no known adverse health effects from exposure to wireless technology." Of course, there are still health risk assessments across the entire radio frequency spectrum including 5G underway.
But like most conspiracy theories, the 5G network has attracted a host of scammers looking to cash in on users' gullibility. It is extremely common that health care products, which are often loosely regulated, are easily manufactured and sold.
"Before 5G, there existed conspiracy theories about 'Wi-Fi poisoning' and 'electromagnetic sensitivity' from smartwatches that could cause rashes. Or microwaves can make you infertile or cell phones can give you brain cancer.", shared by Mike Rothschild, a conspiracy theorist.
"Scammers take advantage of the public's lack of basic scientific knowledge and fear of new technology to sell worthless products to counter their effects. They often use catchy and buzzy words like "quantum" or "ionization" to sound scientific and complicated. Rothschild added.
Refer Gizmodo, Guardian
.