Within the framework of the OPPO INNO DAY 2021 global event, the company's first folding screen phone was officially introduced. Unlike OPPO X 2021 introduced on INNO DAY 2020, which has never been shown in Vietnam, this year's Find N version was fortunate to be on display and we had the opportunity to have it on hand.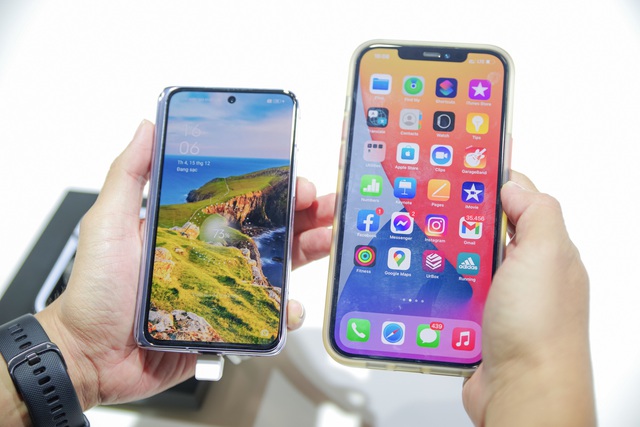 Although I have not had time to experience much, the writer believes that the shortened size of the vertical will help users operate with one hand easier, without having to stretch their fingers too much like other phones.
This external screen part has an 18: 9 aspect ratio, so the display and usage experience is not much different from today's popular smartphones. Besides, the screen border is also quite "overflow", 5.49 inch size, AMOLED panel, resolution of 1972 x 988 pixels and 60Hz refresh rate.
Of course, the special feature of this Find N is not on the outside, but on its inner screen. Opened like a notebook, OPPO Find N reveals a 7.1-inch screen with a resolution of 1792 x 1920 pixels for very good detail display. This screen has an aspect ratio of 8.4: 9, so when viewed with the naked eye it is quite square, so it is very suitable for reading books, watching videos or playing games in a straight line without additional steps of rotating the device. .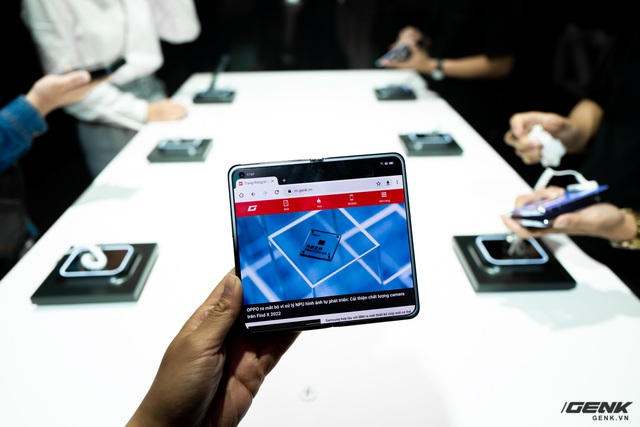 It is known that this flexible screen is also manufactured by Samsung, but OPPO has customized it to better suit its requirements. OPPO says this screen is protected by a layer of ultra-thin Flexion UTG (Ultra-thin glass) and can withstand 200,000 times of unfolding (same as the Z Fold3).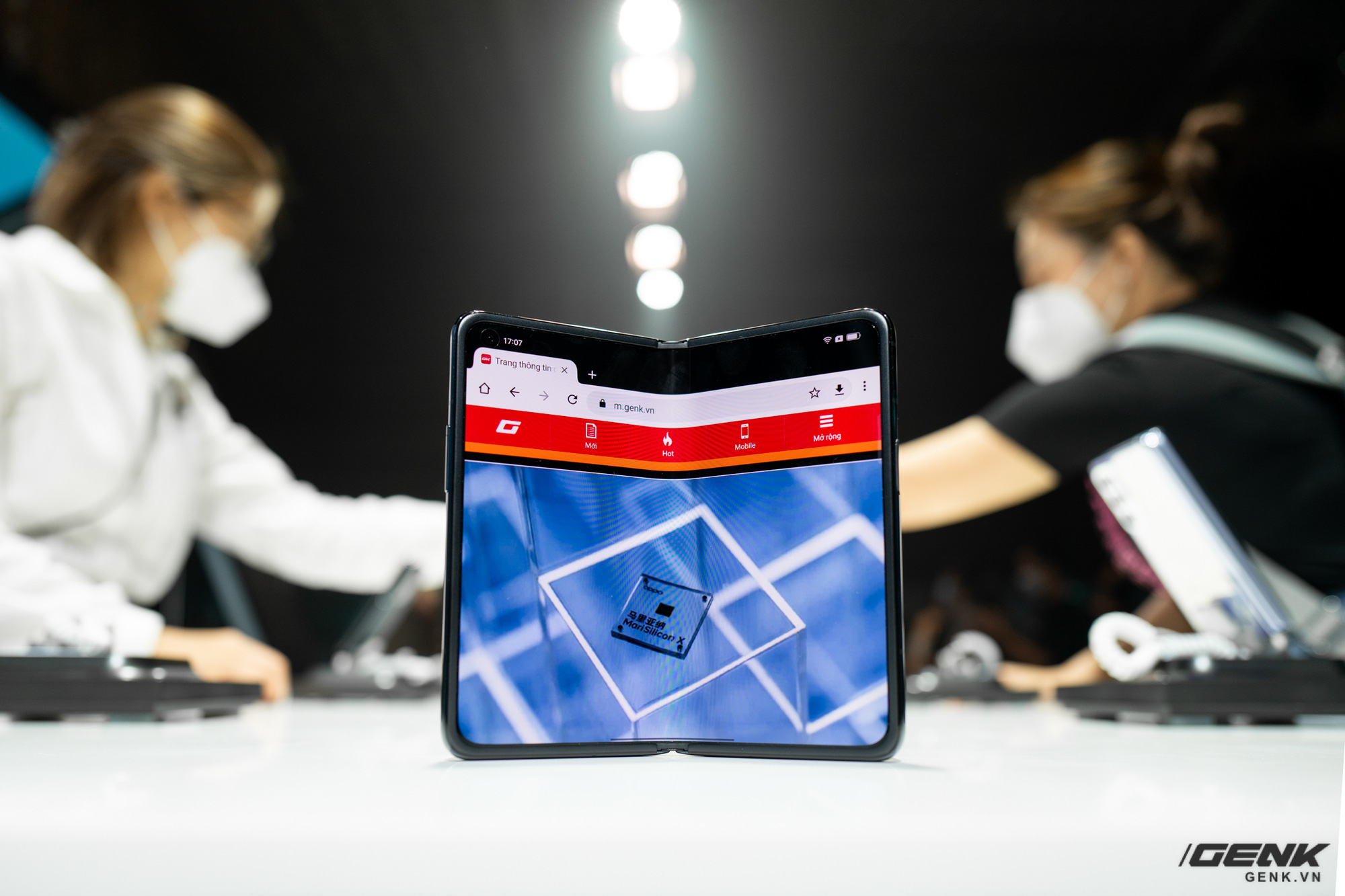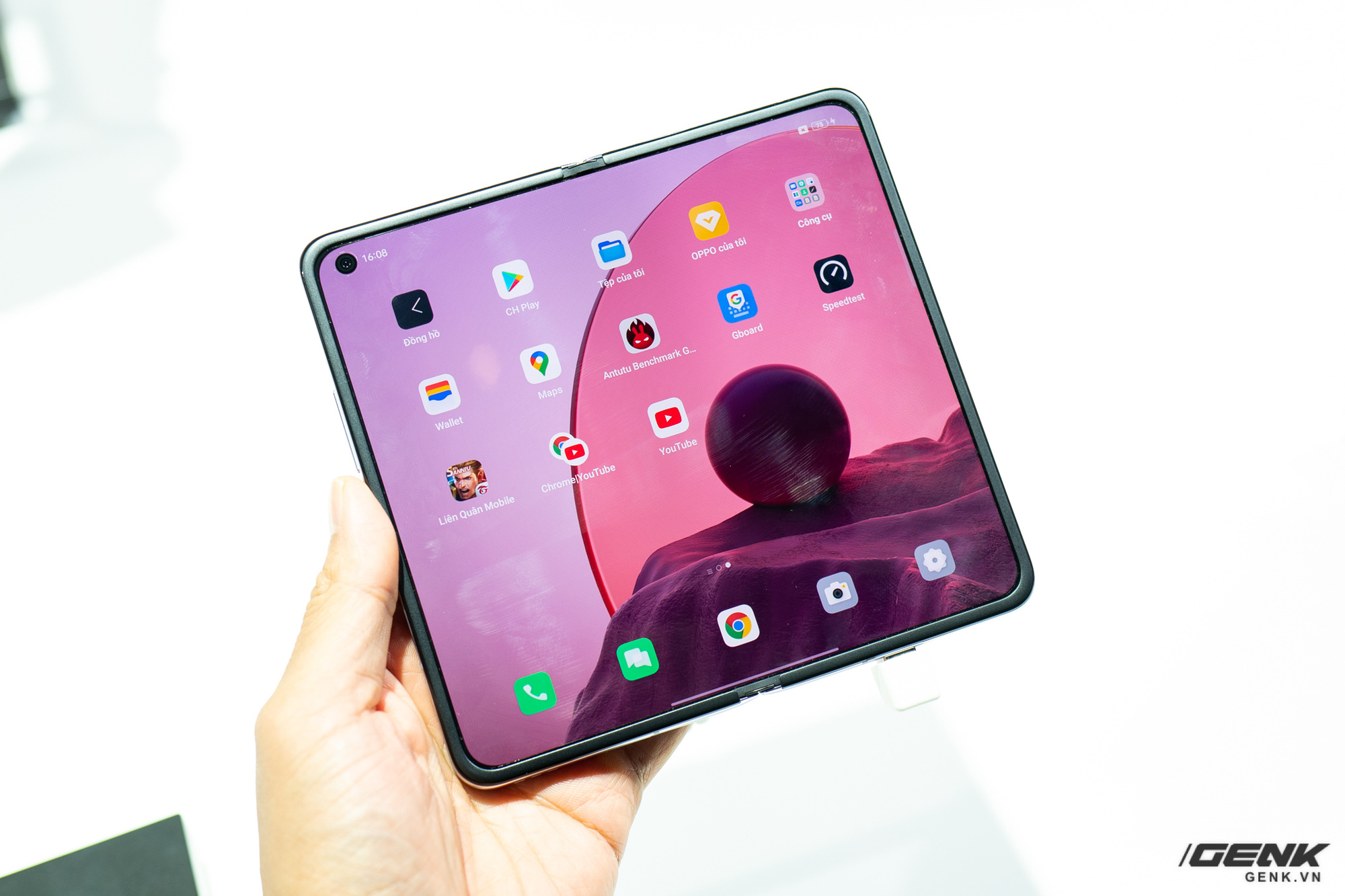 Both the inner and outer screens of OPPO Find N have a brightness of 1000 nits, so they promise to be used in many different environments.
Talking more about OPPO's customization, this hinge is made up of 136 components with extremely high precision of up to 0.01mm and according to them this helps ensure smooth operation like joints in the human body. .
The waterdrop hinge design is also OPPO's difference, thereby solving the biggest weakness of folding phones by expanding the folding angle in the screen, providing a buffer when the screen is folded, thereby helping Screen folds become up to 80% smaller and less visible than on other devices, according to TUV.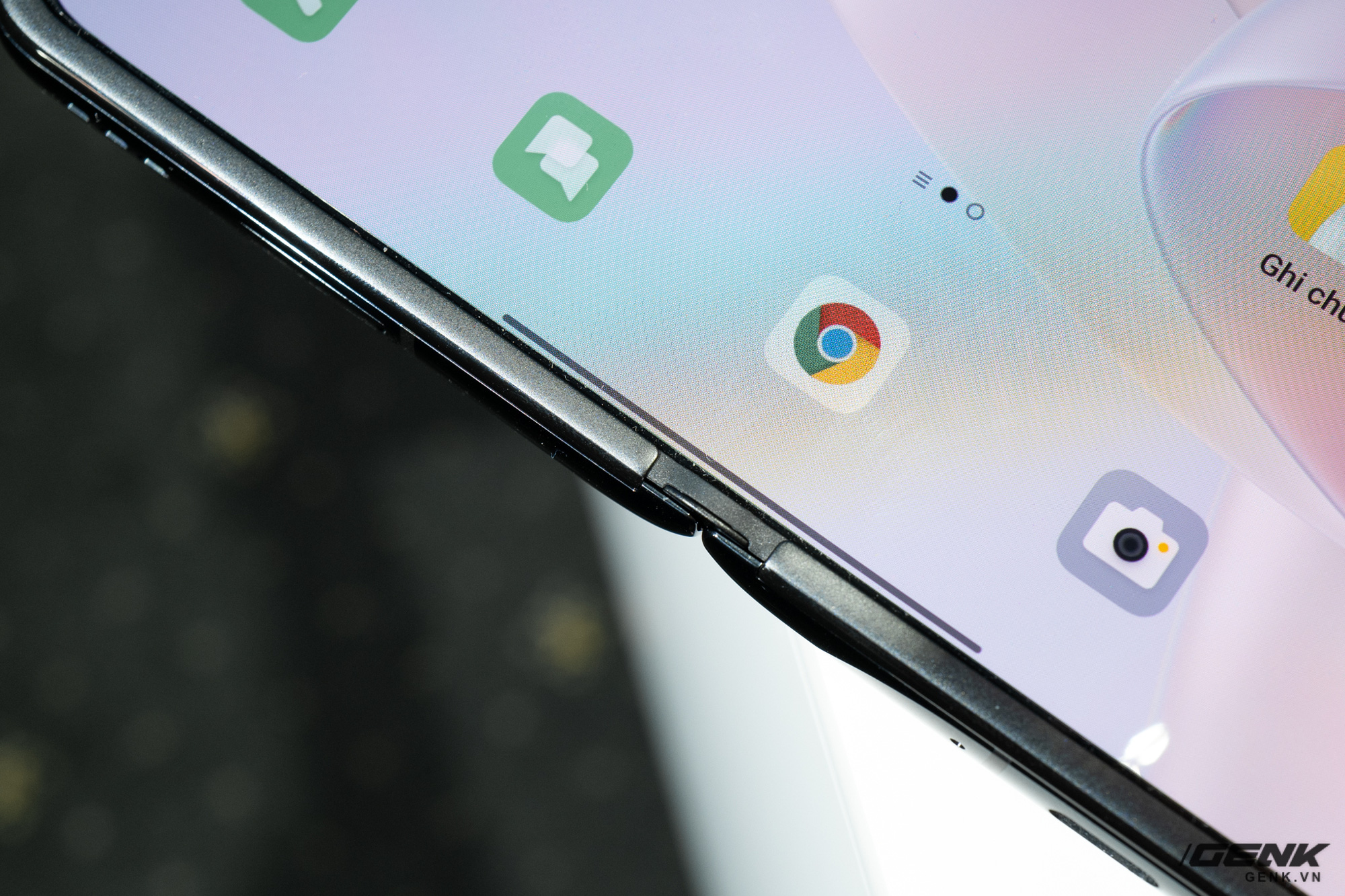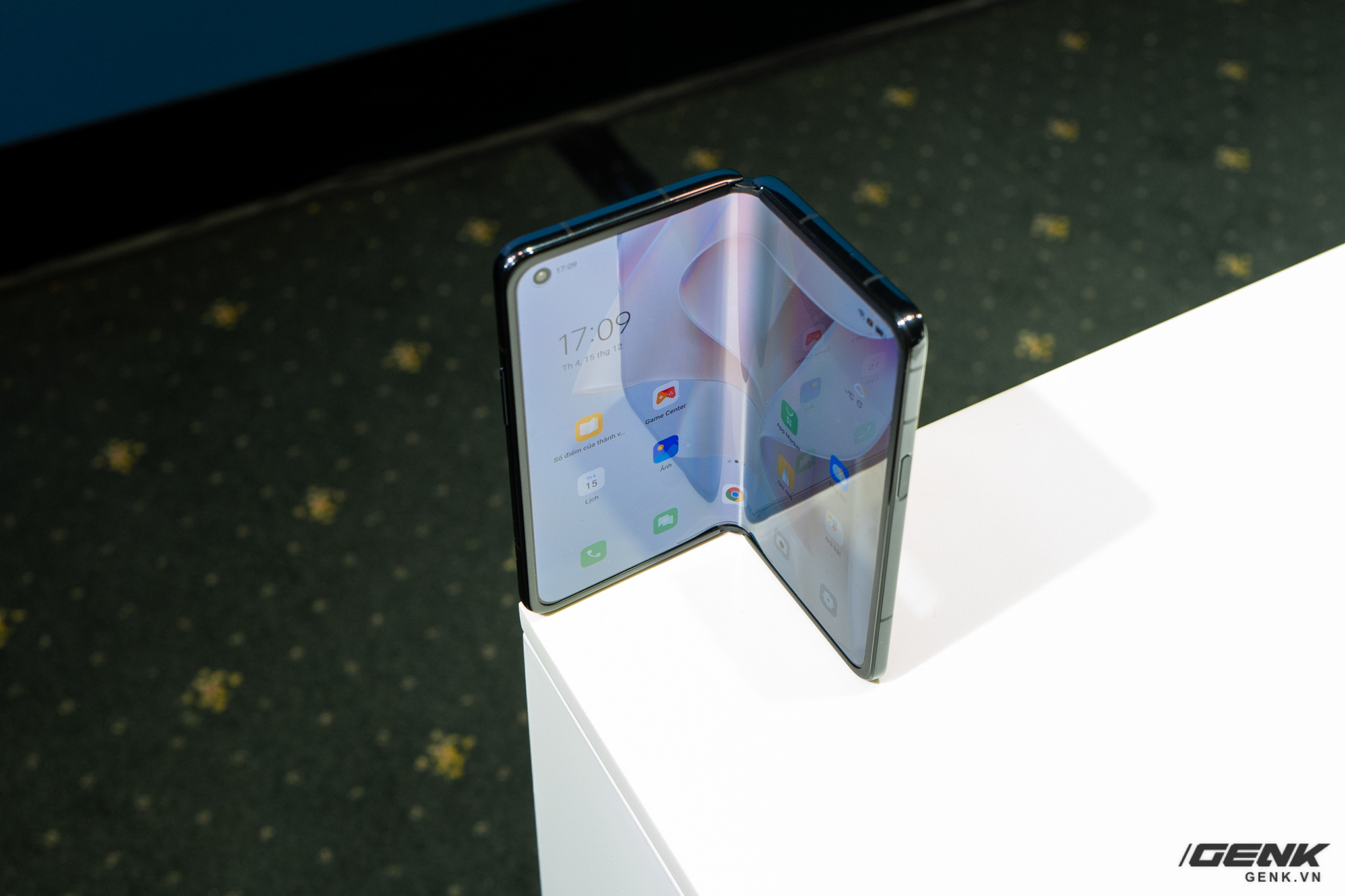 According to OPPO, Find N is the result of four years of research and development and six generations of prototypes, offering an innovative approach to folding screens that completely transforms the user experience, even with even those who have used folding screen smartphones before.
In practice, this fold is still present, but only when you pay attention to find it, and in normal use, it is quite difficult to see. Besides, this waterdrop hinge design also eliminates the gap between the two screens when folded, for a more seamless visual experience and better minimizes scratches on the inner screen.
With the folding screen mechanism, users can also comfortably place it in many different positions, similar to the Z Fold series and OPPO calls this FlexForm mode. We can take advantage of it to set up to watch movies, or take selfies, take photos with exposure, record timelapse videos…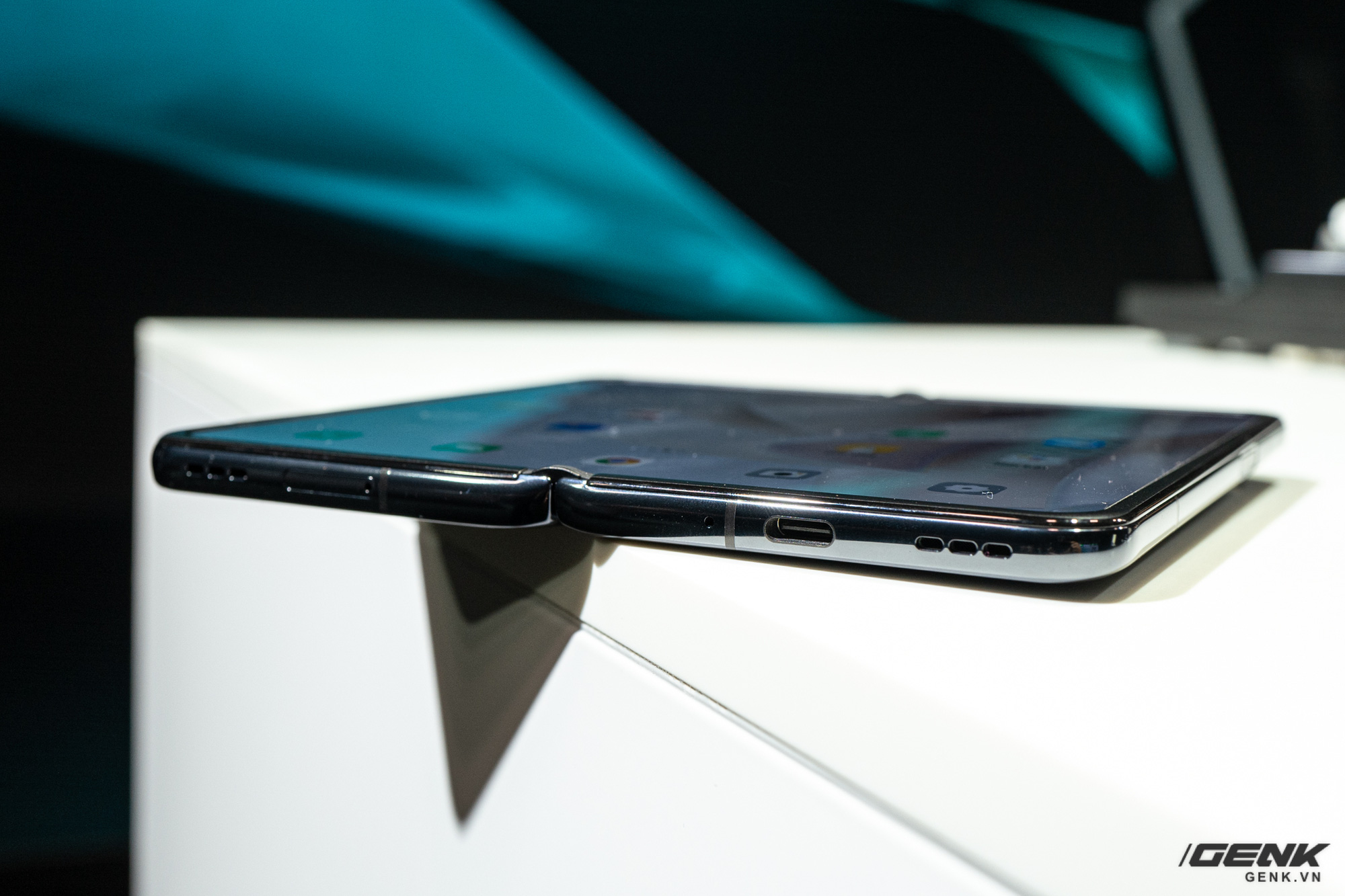 Software is also an important thing for a folding screen smartphone, because most smartphones now have a bar and it is very rare for any product to have such a display ratio. Therefore, development and fine-tuning will take more time to deliver the most optimal experience. During the trial session this afternoon, the writer felt that the software of this Find N works quite smoothly, from transferring content between the external screen to the inner screen to the two-finger swipe from the top down to separate the screen. dual screen (for dual-windows) is also very smooth.
The configuration of this phone is also undisputed when it comes to full power, from Snapdragon 888 to 12GB of LPDDR5 RAM and 512GB of internal memory. The camera cluster includes a 50 MP Sony IMX 766 main sensor, a 16 MP super wide-angle camera and a 13 MP telephoto camera, as well as a selfie camera on both the inner and outer screens.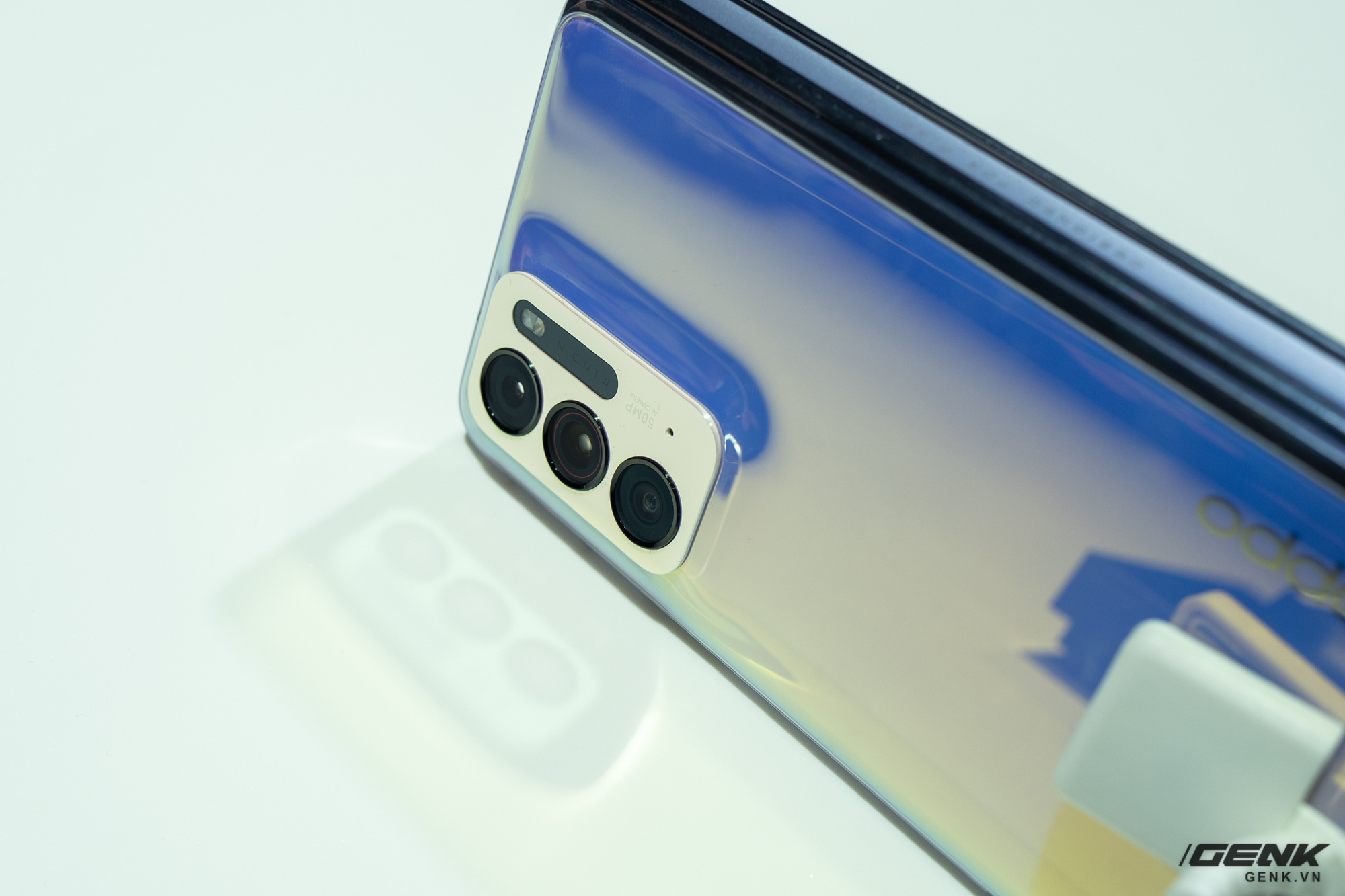 It can be seen that the main camera cluster and the back are maintained in the slightly curved design language like in Find X3 Pro.
A few other parameters include a 4,500mAh battery, 33W Super VOOC super fast charging for 55% charge in 30 minutes and 100% top in 70 minutes. The device also comes with 15W AirVOOC wireless charging (Qi compatible) and 10W reverse wireless charging. OPPO Find N also features an integrated fingerprint at the power button, as well as a dual speaker system and Dolby Atmos support.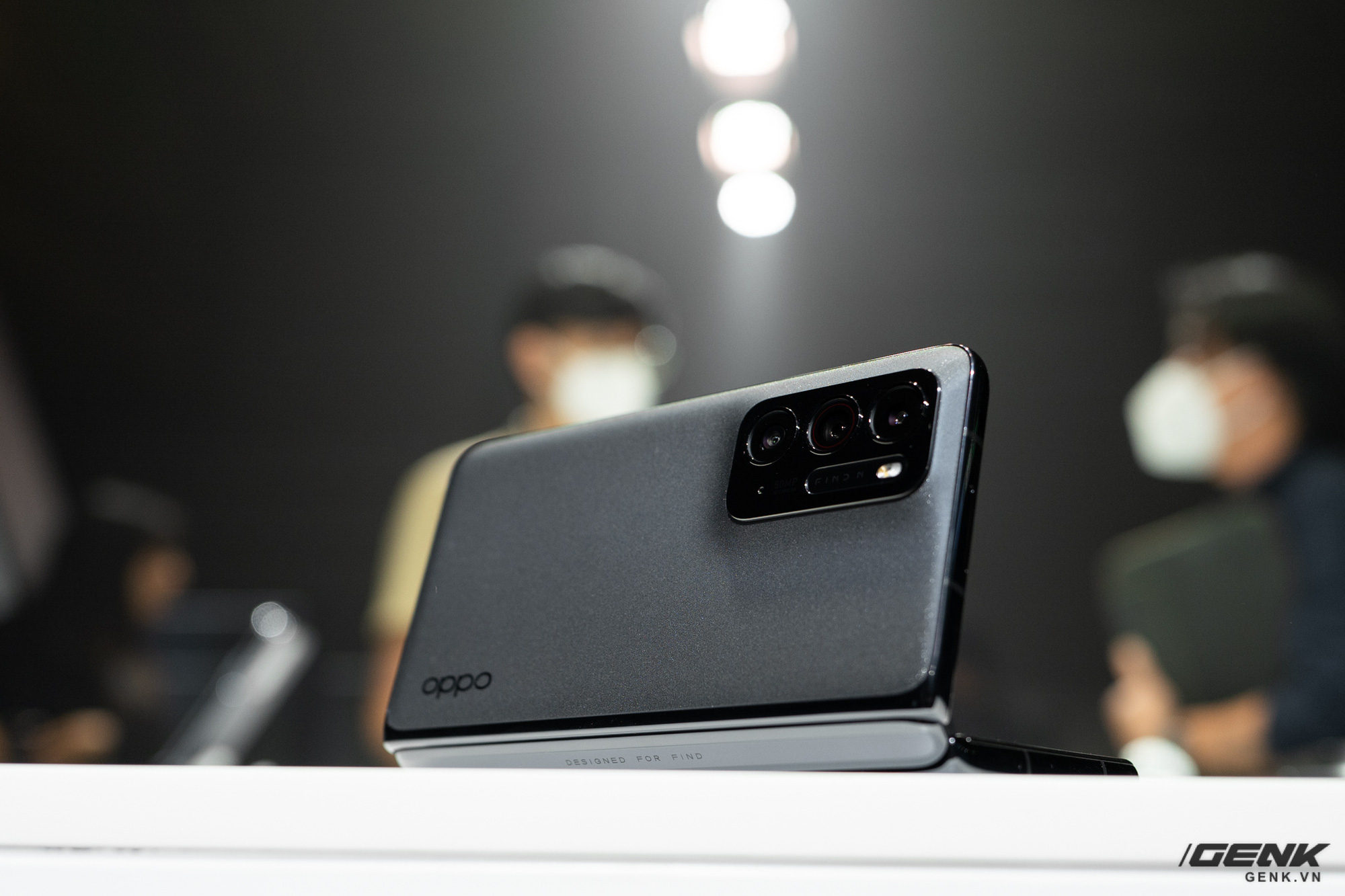 It is known that Find N has not been commercialized at the moment, but the product will still be displayed at the OPPO Experience Store system in Ho Chi Minh and Hanoi.
https://genk.vn/day-la-chiec-dien-thoai-man-hinh-gap-dau-tien-cua-oppo-4-nam-miet-mai-nghien-cuu-cuoi-cung-cung- two-qua-ngot-20211215214815997.chn
.