In the past, such laptop models were often quite expensive, difficult to reach for many people. However, now, from only VND 20 million, you can find many products equipped with AMD Ryzen 5000H series processors for outstanding performance, smoothly weighing all needs. Check out the amazing products below.
MSI Bravo 15
Originally a gaming laptop model, but MSI Bravo 15 deserves to be on this list thanks to carrying on with a series of advantages a "multi-zi-zi-gaming" player needs. First of all, there is strong performance with the option of a Ryzen 5 5600H or AMD Ryzen 7 5800H processor combined with a Radeon 5500M GPU. Both CPU and GPU from AMD are manufactured on the advanced 7nm process to optimize performance and power consumption, thereby providing better battery life, cooler operation.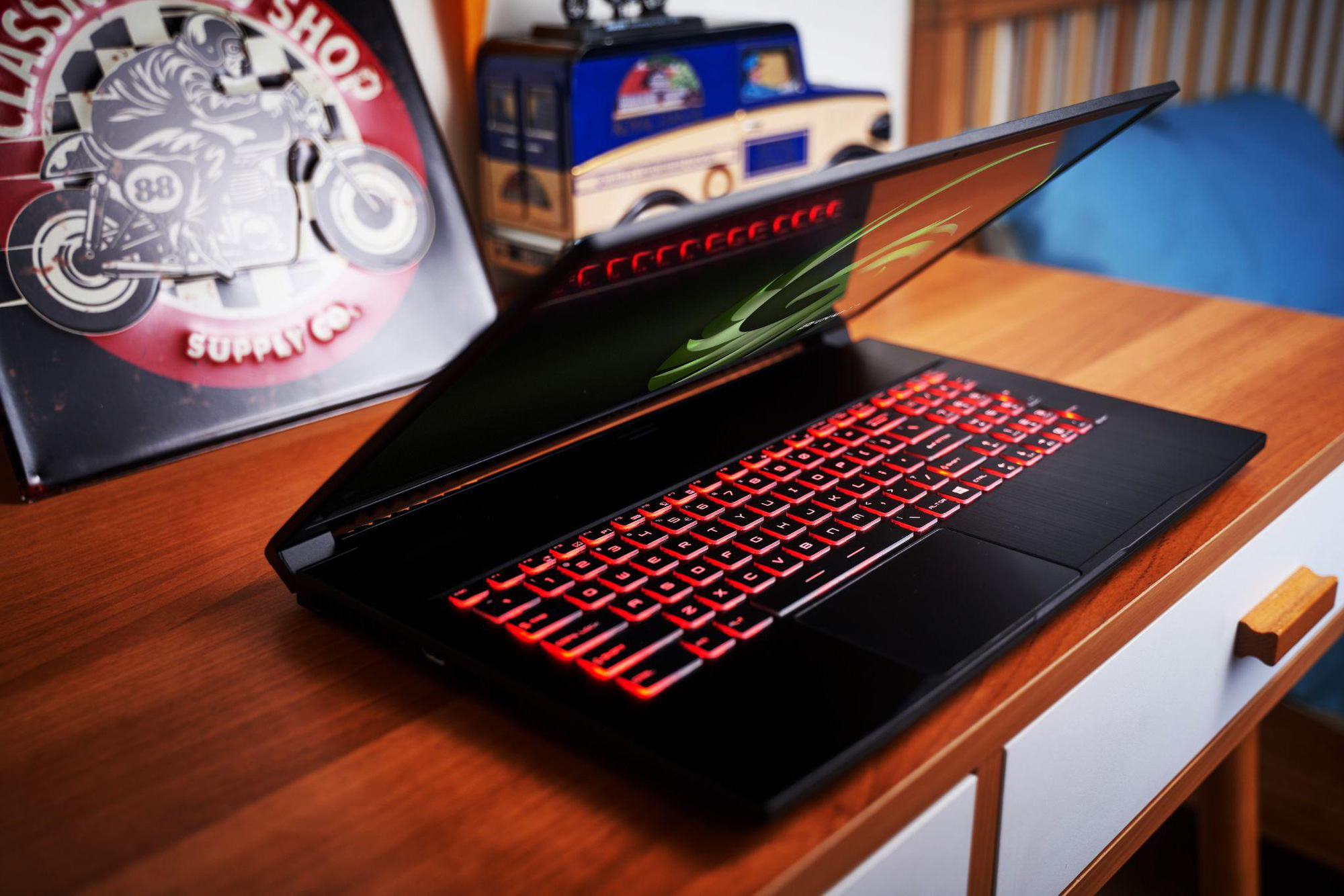 MSI also equips the product with a "terrible" cooling system with a system of 6 copper pipes, two large cooling fans and three air vents, suitable for multitasking needs of a series of heavy tasks continuously in long time.
The upgradeability of the MSI Bravo 15 is also great with two RAM slots that support up to 64GB to meet all graphic tasks, technical drawing, editing or even 3D design. And despite being a gaming laptop, the design of the MSI Bravo 15 is not too aggressive, suitable for everyday use to work or school.
Overall, the MSI Bravo 15 is a suitable choice for the needs of studying, working, and playing games at an extremely reasonable price.
VivoBook Pro 14 OLED
If you only play light eSports games, use basic, semi-professional graphics tasks, need a laptop with powerful performance in a compact body, then VivoBook Pro 14 OLED is definitely the choice. Choose couldn't be better. With a price tag of just over VND 20 million, the product stands out as it is equipped with an AMD Ryzen 7 5800H 8-core 16-thread processor for outstanding performance of all 14-inch laptops in the segment. With this performance, you can handle Excel files with millions of lines, edit videos, edit images, and design 2D extremely smoothly.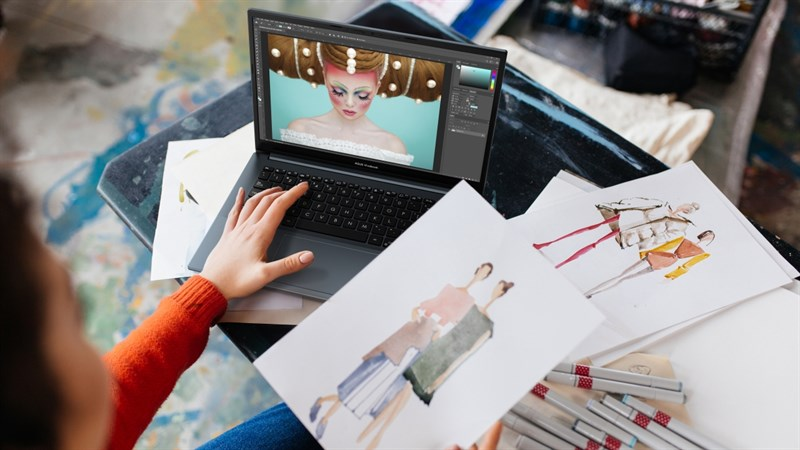 VivoBook Pro 14 OLED also carries a 14-inch OLED screen with a resolution of 2880×1800 pixels, 400 nits brightness, 100% DCI-P3 wide color space and 90Hz refresh rate. All these factors help VivoBook Pro 14 OLED become the product with the best screen in the segment at the moment.
The machine weighs only 1.4 kg, which is equivalent to 13.3-inch laptop models using power-saving current processors.
VivoBook Pro 15 OLED
Like the 14-inch version, VivoBook Pro 15 OLED also has an elegant and luxurious appearance, an OLED screen with excellent color accuracy. Besides, the 15-inch version brings some notable upgrades such as being equipped with a powerful discrete graphics card and of course a larger screen size to better serve graphics and editing tasks. .
VivoBook Pro 15 OLED offers two CPU options including Ryzen 5 5600H and Ryzen 7 5800H, up to 16GB of RAM, but the price of the most advanced version is still less than VND 30 million, making this one of the high-performance laptops not in the market. The most notable gaming line on the market.
And despite possessing such powerful performance and such a large screen, the weight of VivoBook Pro 15 OLED only stops at 1.6kg, an ideal weight to carry around to use, to work, to school or to work. work.
Lenovo Yoga Slim 7 PRO
Yoga Slim 7 PRO carries many similarities with VivoBook Pro 14 OLED such as an ultra-high resolution 14-inch OLED screen, 100% DCI-P3 and 90Hz frequency. The product is also equipped with a powerful AMD Ryzen 7 5800H processor, 16GB of RAM, 1TB SSD to smoothly meet most of the needs of work, study or entertainment. With 8-core Radeon integrated graphics, Yoga Slim 7 PRO still smoothly balances image processing, 2D design or even video editing or sometimes fighting some eSport games.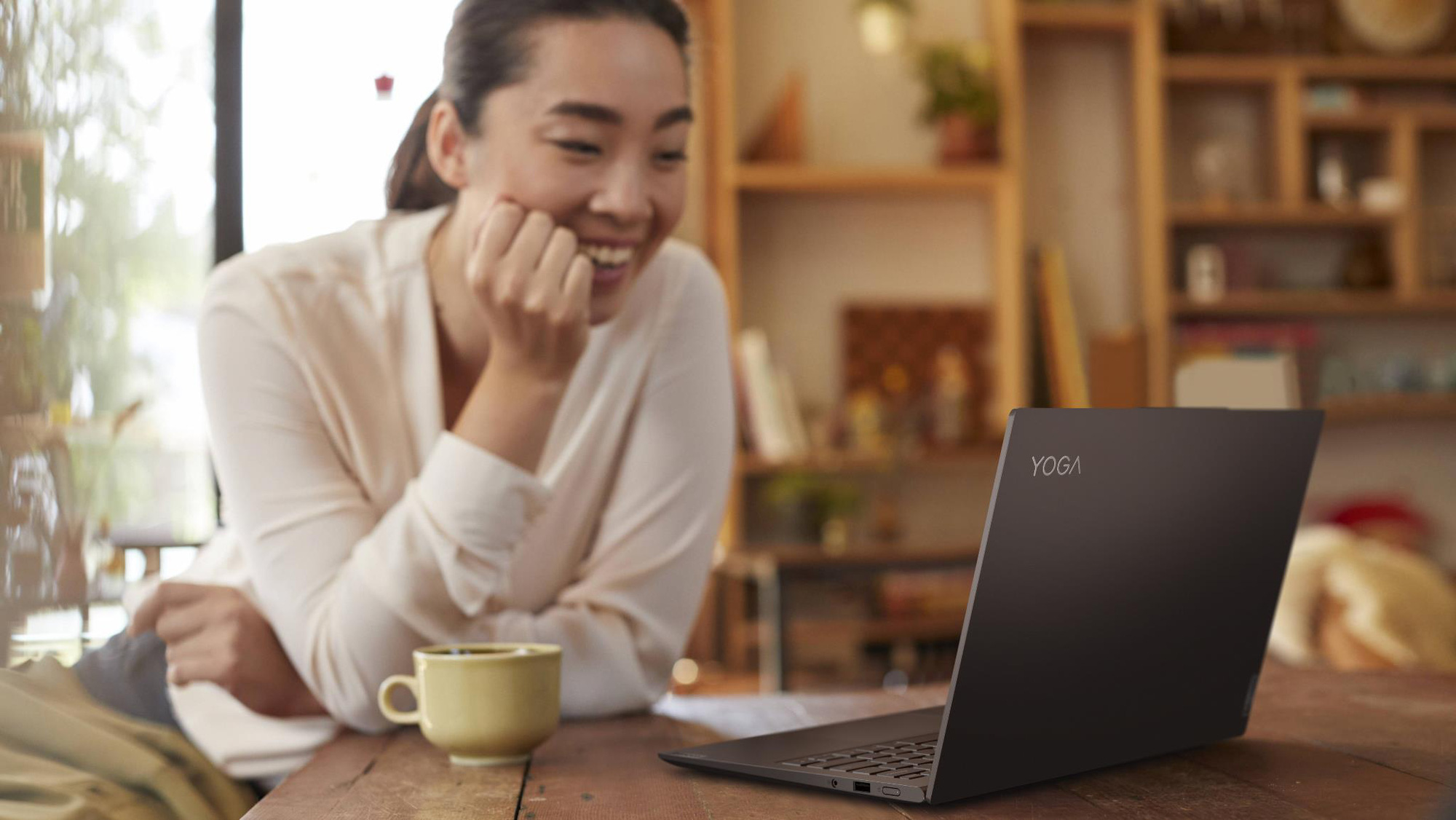 Besides the impressive configuration parameters, the Yoga Slim 7 PRO will surely make you fall in love at first sight thanks to the bright white metal case that is finished in a delicate and high-class way, especially the weight is only 1.32kg is extremely suitable for those who often move.
Hopefully with the above suggestions, you can more easily choose a high-performance laptop that is suitable for both study, work and entertainment needs at a reasonable price.
.