It is not natural that it is said that the shortest way to the heart is through the stomach. More than anything, eating is the fastest way to improve people's mood, help people bond with each other. So let this Christmas be the day you show your care for people with delicious food. If you still have a headache and can't choose the right dish, here are a few suggestions from ShopeeFood for your reference!
"Hundreds of numbers" of special Christmas drinks
Christmas each year is the time when many F&B brands launch new drinks. At the beginning of December, everyone is busy, looking forward to the new drinks of the festive season. Surfing ShopeeFood this time, with countless options, you will understand what "the whole Christmas season suddenly shrinks with just one app".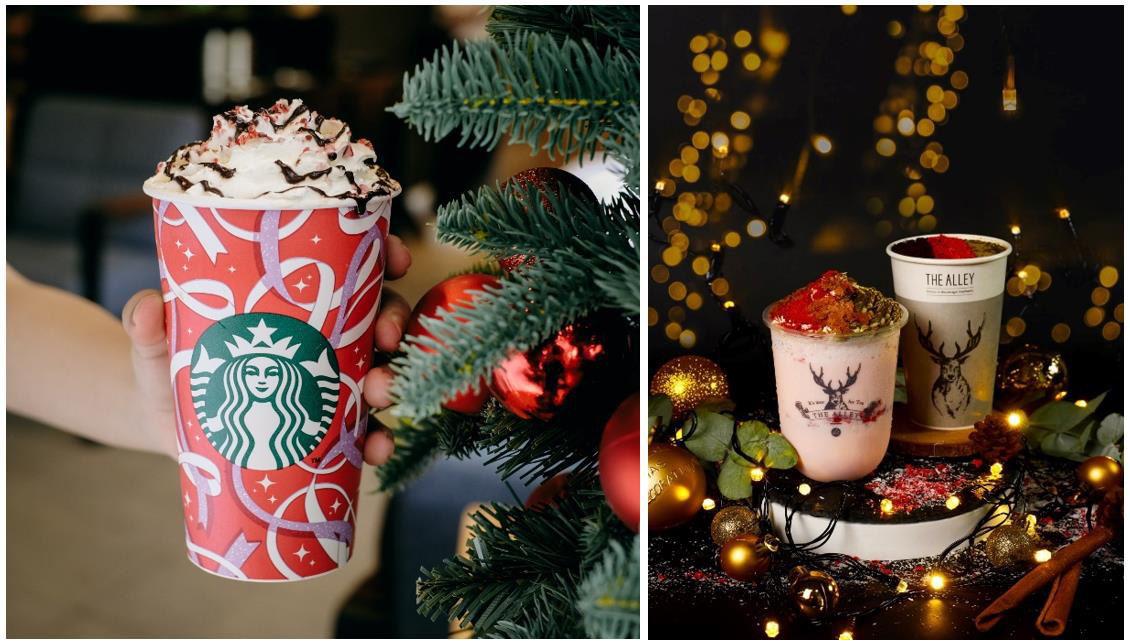 These are toffee or toasted ginger flavored dishes, with nuts, hot and iced versions such as Toffee Nut Crunch Latte, Gingerbread Latte, Almond Milk Honey Latte… from Starbuck Coffee. Or two special Christmas drinks with mint as the main flavors of Cheese Coffee this year are Very Mint Jasmine Milk Tea and Mint Choco Mocha. And yet, how can you not be without 2 drinks Strawberry Snow and Cocoa Strawberry Milk Tea from The Alley – Taiwan Milk Tea – a favorite brand of young people. The drinks are both sweet and full of the above festive atmosphere, ShopeeFood has all of them.

Besides, in the event "Beautiful Price Party – Merry Christmas", ShopeeFood also entertained users with thousands of great deals when paying with ShopeePay. Enter code XMAS120, you will receive a discount of 120,000 VND for bills from 500,000 VND. All you have to do is choose a restaurant, choose the right dish for the recipient's preferences, enter more promotions and wait for the shipper to deliver to your place.
Log cake with the meaning "sweet heart"
Celebrating Christmas without log cakes is like celebrating Tet without banh chung and banh tet. It is believed that this cake will bring good luck and ward off bad omens in the new year. With such a "big" meaning, make sure that whoever you give it to will be happy. Surfing ShopeeFood, you will easily find this cake with a very "mlem" flavor at stores like TOUS les JOURS, Savouré Bakery, Paris Baguette, etc.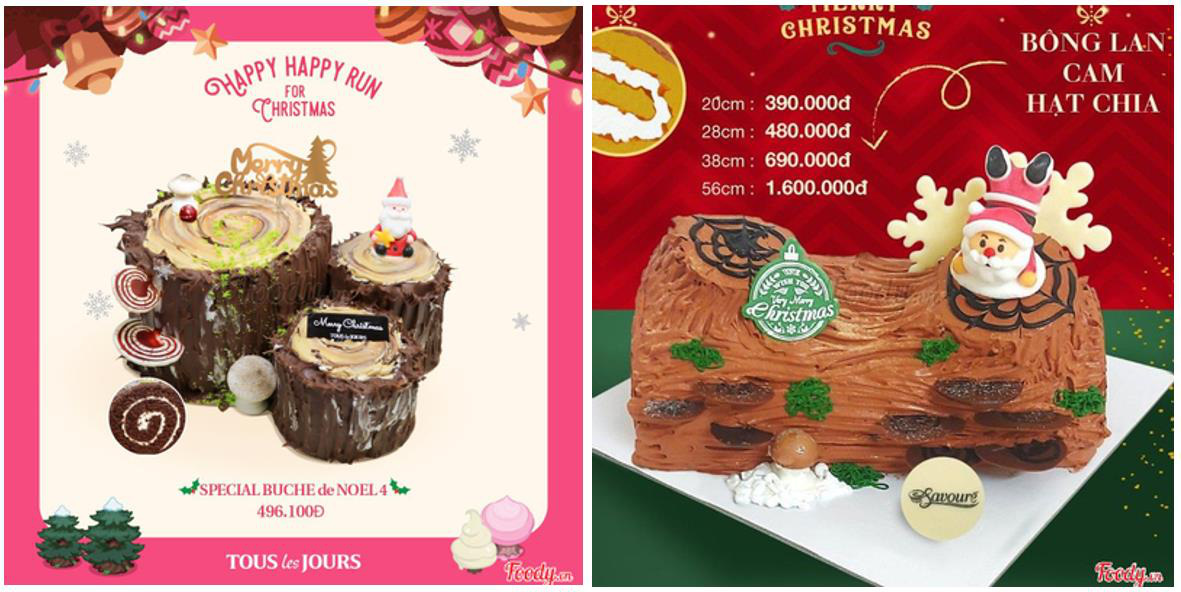 "Had a stomach" with a delicious dinner
The original meaning of Christmas day is a family day, a holiday for everyone to gather together, with relatives and friends to talk and share joy. This year, if you are afraid of crowds when eating at restaurants, why not come up with an idea for a meal at home. A romantic candlelit evening or a meal with all family members as a Christmas gift that everyone will have extremely memorable moments together.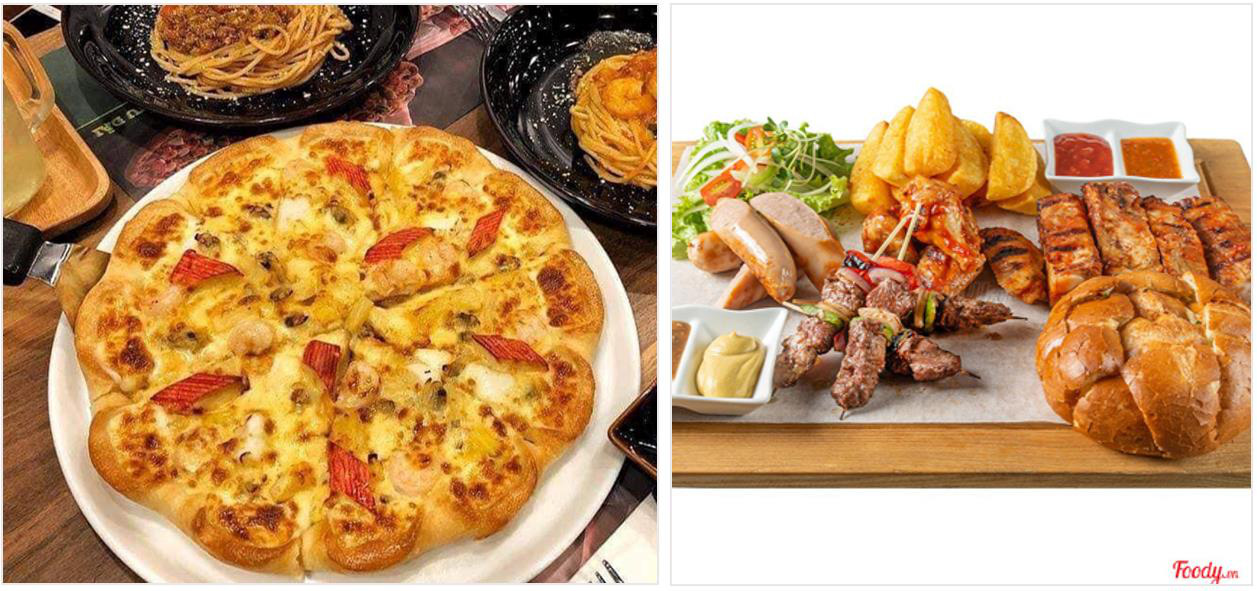 And of course, in order not to waste time and effort in cooking and cleaning on Christmas day, you just need to open ShopeeFood and start "shopping". With European dishes, then Al Fresco's, Pizza Hut or Pizza Company are the first representatives that you can think of. And if you are passionate about Korean cuisine, then Lotteria DI; Bonchon Chicken and Don Chicken – Chicken & Pub are the 3 brands that you should order right on ShopeeFood.
Wait, stop 2 seconds! On December 24 and 25, visit ShopeeFood on Shopee app and correctly time 10 time frames 0H – 7H – 8H – 9H – 10H – 11H – 13H – 15H – 17H – 19H to not miss the golden opportunity to receive discount vouchers up to 75,000 VND, so that the Christmas party is both delicious and "not painful for the wallet".
Fruit gift box full of "healthy & balance"
After the epidemic season, health is considered the most important thing, so a fruit gift box full of vitamin C is also a delicate and smart choice. The "honest" name that ShopeeFood would like to suggest to you is Farmers Market. This is a shop where any fruit is available, especially the shop also has an "exclusive" gift box, suitable for giving to partners, friends, and colleagues. The Christmas gift sets called Merry or Joy include fruits such as peony, green kiwi, cherry, blueberry, etc. accompanied by honey, chocolate or cookies. Just hovering around the shop, there are thousands of options for you to spot.
And yet, from December 18 to December 25, when ordering on ShopeeFood at stores such as Farmers Market, Aeon Mall, Cooky Market, Homefarm,… and enter the codes "GIANGSINH30", "GIANGSINH50", "GIANGSINH100" or "GIANGSINH200" you will receive a discount up to 200,000 VND for one more order.
There are also many other attractive offers from ShopeeFood's "Beautiful Price Party – Merry Christmas", see details here.
.