Leveraging technology to facilitate the work experience is a great solution to help rebalance energy, thereby improving productivity and maintaining excitement in the workplace. Here are some useful hi-tech accessories that are being offered at attractive discounts at Bach Long Mobile below.
To save more, from now until February 28, shop directly at the store to enjoy offers from ShopeePay. Specifically, you will receive a 10% refund up to VND 50,000, applied to orders from VND 600,000, when paying with the QR Scan & Pay feature on Shopee app. This promotion is only applied once per ShopeePay wallet account during the promotion period. Shop for luxury goods with many incentives, save a list of Bach Long Mobile's 10 stores at https://bachlongmobile.com/lien-he.
Smart watch
In addition to health monitoring and exercise support, the smartwatch is also a multi-functional assistant worth investing in at work. Among them, keeping you updated with all the important notifications without having to find and open your phone is the top favorite feature. Whether you're on the road or attending a meeting, just look at your wrist and you'll know who the call is from, any urgent messages/emails that need a response, or what's next.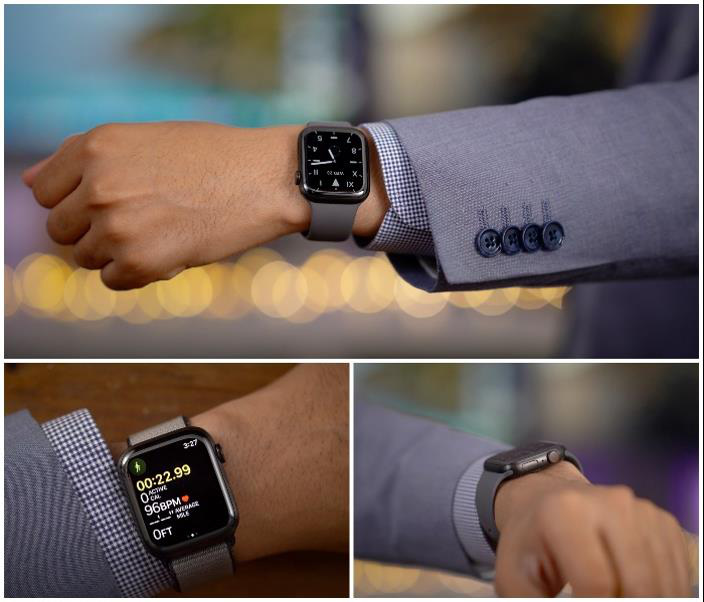 Not only useful at work, smart watches are also a trendy highlight, making the appearance of your office more modern and dynamic. Image source: @9to5mac
In addition, some outstanding smartwatch lines such as Samsung Galaxy Watch 4 or Apple Watch Series 5,6,7 also support some useful features for office life such as: Effective time management with Pomodoro or reminders Get active after sitting too long with Inactive/Sedentary Reminder. These products are currently at attractive discounts from 10 to 30% at Bach Long Mobile, depending on the model and strap material. Combined with the offer of Shopee Scan & Pay, this will be your opportunity to "close the order" at an ideal cost.
Wireless headphones
Ensuring sound quality when meeting online or enabling hands-free calling are common applications of wireless headsets. However, this device is also a great assistant to help you improve focus, thereby improving work productivity by 43%, according to a recent survey by Teleco.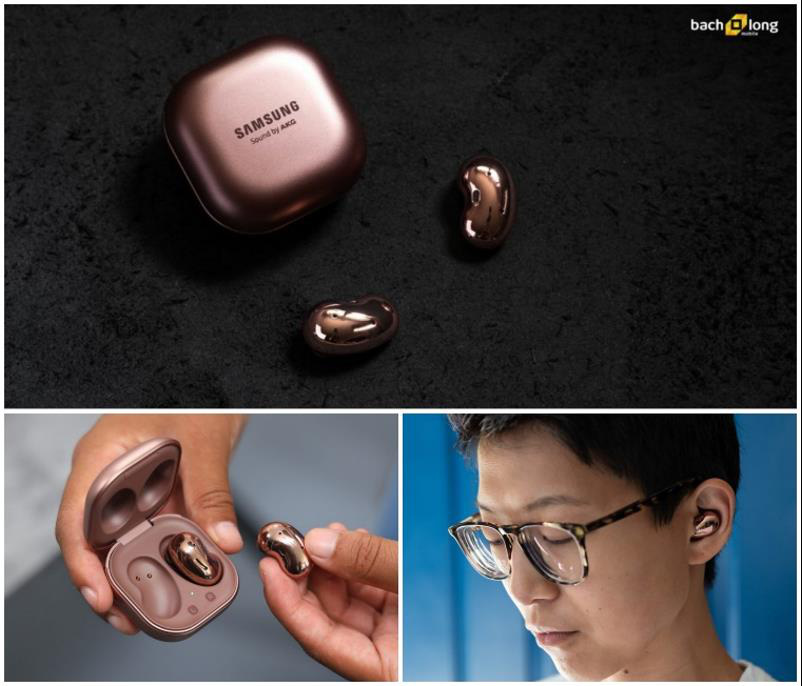 Compared to its predecessors, Galaxy Buds Live possesses many outstanding improvements in both technology and design.
Quality and technology are two important factors when choosing to buy wireless headphones. The "steals" of the two empires Apple and Samsung such as AirPods Pro, AirPods Max, Galaxy Buds Live or Galaxy Buds Pro, will be bright proposals in this area. Besides the trendy design, active noise cancellation technology (ANC – Active Noise Cancellation) has now been developed and applied quite well on these product lines. As a result, they provide an optimal soundproofing experience, while delivering a deeper and more dynamic tone. You can consult and shop at Bach Long Mobile with a discount of 10 – 18% compared to the listed price.
Multi-port fast charging cup
Keeping the "life source" for electronic devices such as computers, phones, and headphones is an essential need of office workers. At the same time, we often encounter some common inconveniences such as: Need to charge quickly, but the number of sockets is limited, each device requires a different charger, making the work area messy and cumbersome. . If you are also struggling with the above problems, this will be a savior for you: The fast charging cup combines many ports.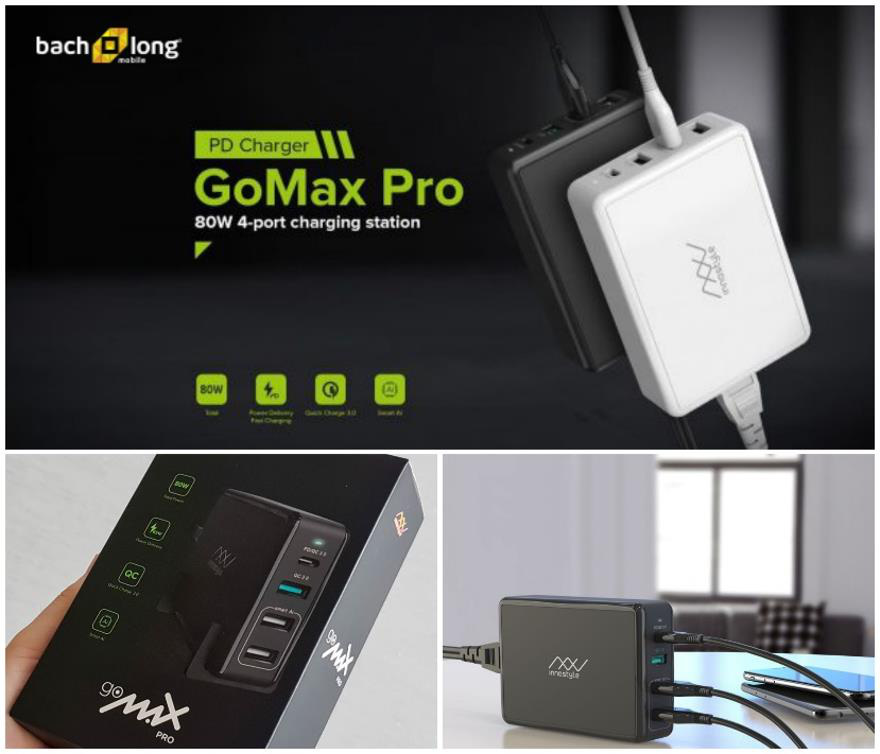 Innostyle Gomax Pro 80W charging cup is currently discounted up to 32% at Bach Long Mobile, more offers from Shopee Scan & Pay are closing orders at a super cheap price!
With discounts up to 32%, Mazer, Innostyle and Energizer are the top selling brands of multi-port fast chargers in Bach Long Mobile. This product provides three common types of ports including type A, C and QC (Quick Charge – fast charging), compatible with most products such as phones, wireless headphones and smart watches, especially Apple ecosystem. With a capacity of 65 – 120W, integrating many ports on just one charger, this device will support you to quickly charge and multiple devices at the same time without taking up space or losing the beauty of space.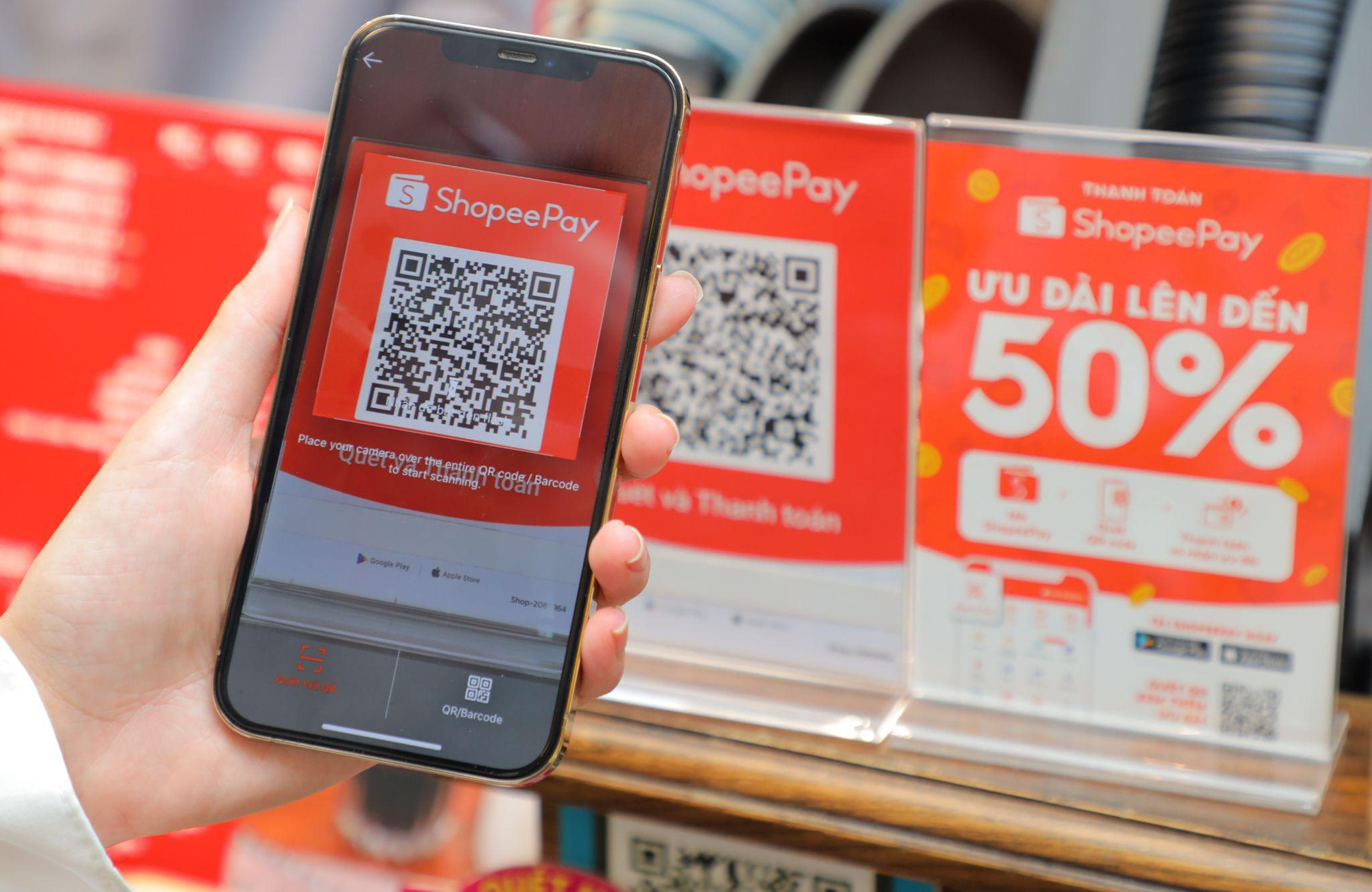 Shopee wallet now has many attractive cashback offers when shopping and paying with the QR Scan & Pay feature on the Shopee app
Established in 2006, Bach Long Mobile has had more than 16 years of experience in the field of buying, selling, warranty and repairing technology equipment, and is now a favorite destination for both customers and the tech-savvy community. . In addition to the suggestions above, you can find here the hottest tech rookies like Galaxy S22, iPhone 13, iPad Pro… with a wide selection of cool accessories at competitive prices and many after-sales services. forever attractive. Especially, when shopping directly at the store, don't forget to pay with the QR Scan & Pay feature on the Shopee app to close the order with the best price!

https://genk.vn/3-phu-kien-hi-tech-hay-ho-tiep-suc-dan-van-phong-dat-kpis-xanh-so-20220222170922346.chn