Let's refer to 3 audio devices that perfectly converge between high-end features and exquisite design from LG that genK suggests below to find the right gift. These 3 rookies have once again affirmed LG's enthusiasm for the field of sound and their constantly innovative thinking.
LG Éclair Soundbar (QP5) – Small but mighty "Eclair cake"
Possessing a small appearance like an éclair cake, the LG Éclair Soundbar is the smallest sound bar
LG innovative up to the present time. Despite its small size of just 296 x 59.9 x 126mm, the LG Éclair packs a punch with its support for Dolby Atmos® and DTS:X. The high-end 3.1.2-channel system combined with LG Éclair's wireless subwoofer is applied with Meridian's Horizon technology to create multi-channel sound with rich, deep layers.
In addition, the LG AI Sound Pro feature can analyze the content being shown and automatically apply the optimal sound settings, depending on the type of content users are enjoying whether it's news, music or movies.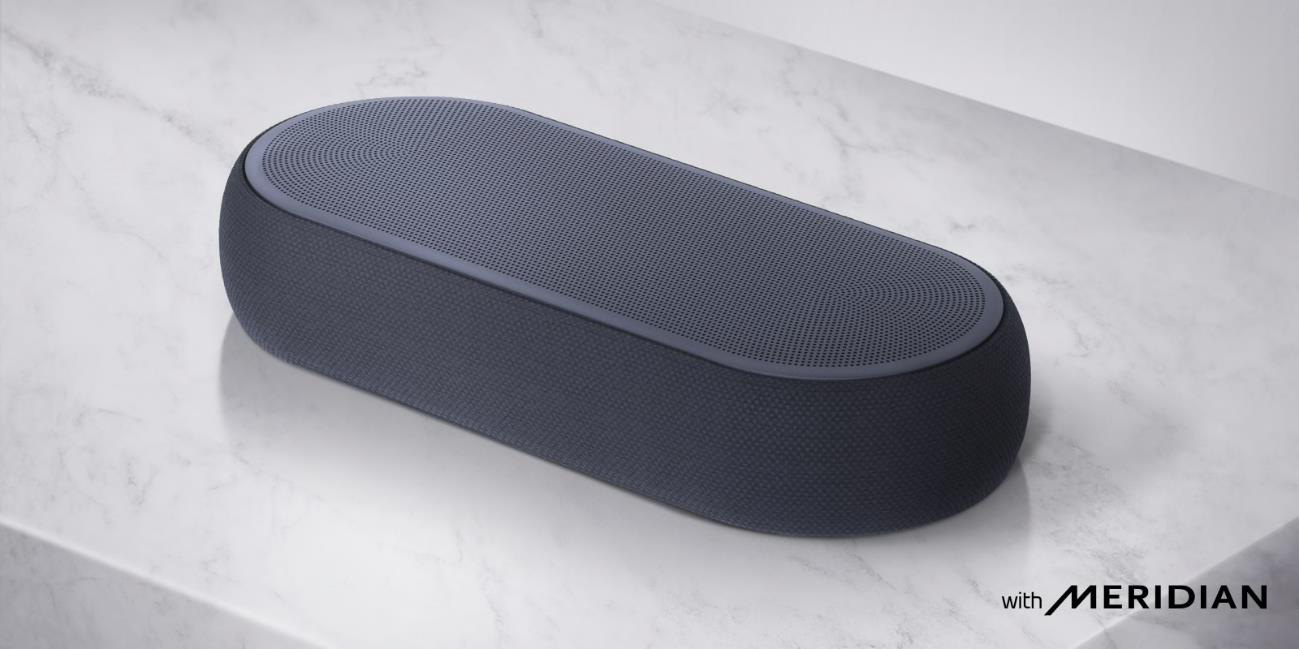 LG Éclair is the smallest sound bar with Dolby Atmos®
The LG Éclair features a trendy oval design with classic black or white jersey surfaces that easily blend in with any modern decor. This contemporary design is perfect for homeowners with a taste for interiors and living in modest spaces.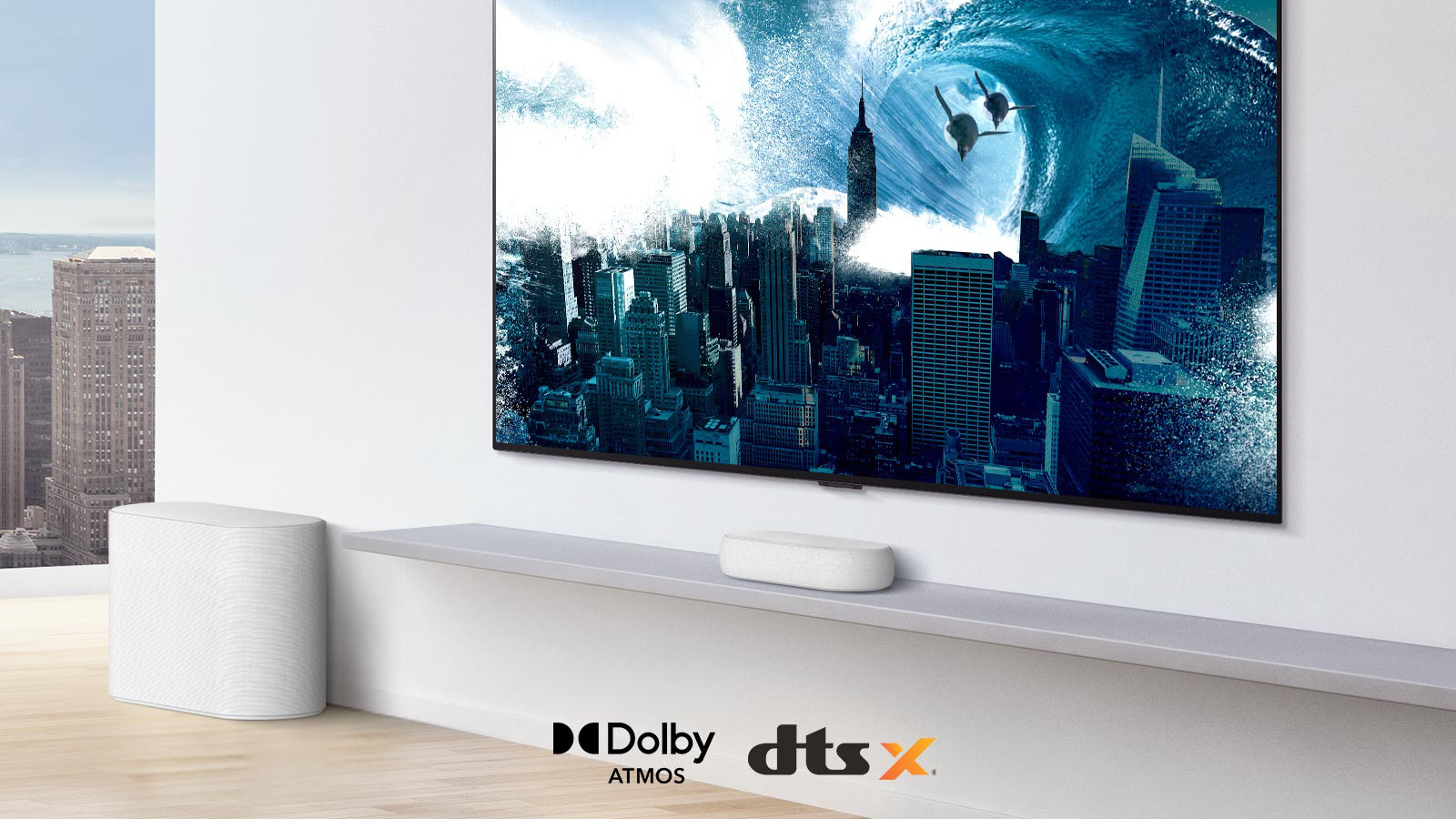 As compact as an Éclair cake, this soundbar possesses a sophisticated modern design for a luxurious home.
LG XBOOM 360 RP4 – Sound "Light" with a unique 360-degree spreading experience
The LG XBOOM 360 RP4 is an amazing speaker that is sure to change your audio experience. Wherever you place your speakers, LG audio technology combined with a cone design spreads natural, high-quality omnidirectional sound throughout your space. To do this, LG has applied a newly patented optimized acoustic response structure technology and a titanium tweeter design that compresses the highs and disperses them to a powerful 360 degrees.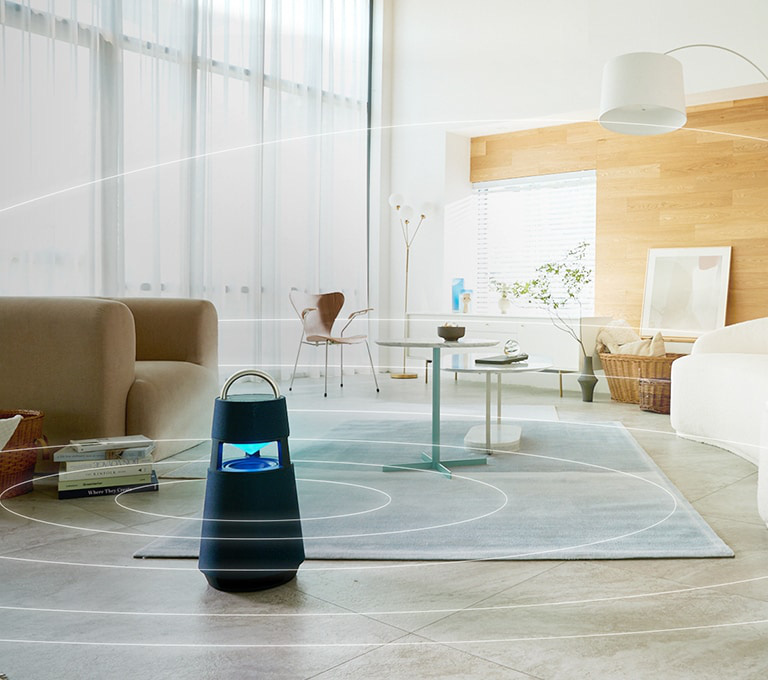 LG XBOOM 360 features true-to-life 360 ​​sound with LG's patented technology
In particular, at first glance, this speaker is quite similar to a unique lamp because of its conical design and color-changing lights. The light colors of XBOOM 360 are inspired by daily life, festivals and close and emotional nature. 3 mood lighting modes with 9 preset modes will subtly adjust color, brightness and color temperature to immerse listeners in sound that is in tune with the space and mood.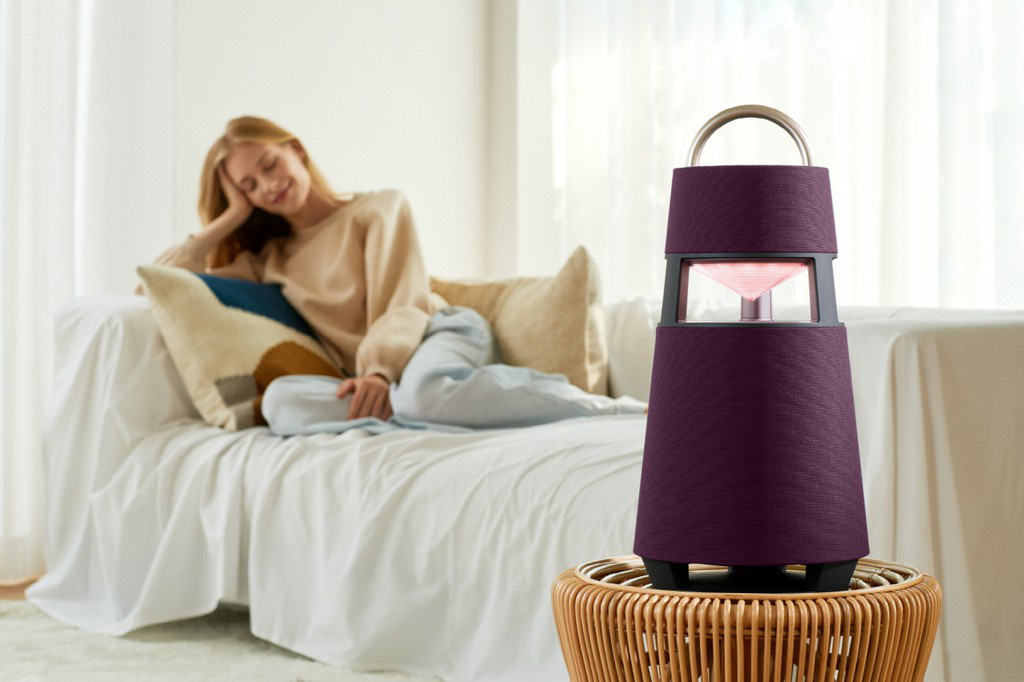 LG XBOOM 360 is like high-end furniture with trendy colors: burgundy, moss green, beige and glossy black.
LG TONE Free FP series – "Macaroon cake" brings a whole new sound experience
Finally, the latest FP-series LG TONE Free wireless headphones including FP9, FP8 and FP5 have been improved to complete previously well-received features such as a comfortable fit design, premium sound from Meridian, active noise cancellation and UVnano sterilization charging case.
The latest innovation for LG TONE Free FP series is Headphone Spatial Processing technology from renowned audio company Meridian Audio, which delivers immersive audio experiences from all directions. There are up to 3 microphones on each headset, making the user's voice clearer and reducing the surrounding sound from entering the call. Along with that is the Active Noise Cancellation (ANC) feature on the FP9 and FP8 that eliminates low-frequency sounds that the passive noise-cancelling headset design misses.
The Plug & Wireless feature on the FP9 turns the charging case into a wireless USB dongle that allows information to be transferred through it, which is useful when using the headset on planes or other places where Bluetooth is not available. Not only possessing a built-in UV-C LED in the charging case that reduces the amount of bacteria on the earphone mesh by 99.9% in 5 minutes of charging, LG TONE Free also uses a medical-standard, hypoallergenic, non-allergenic headphone gel. .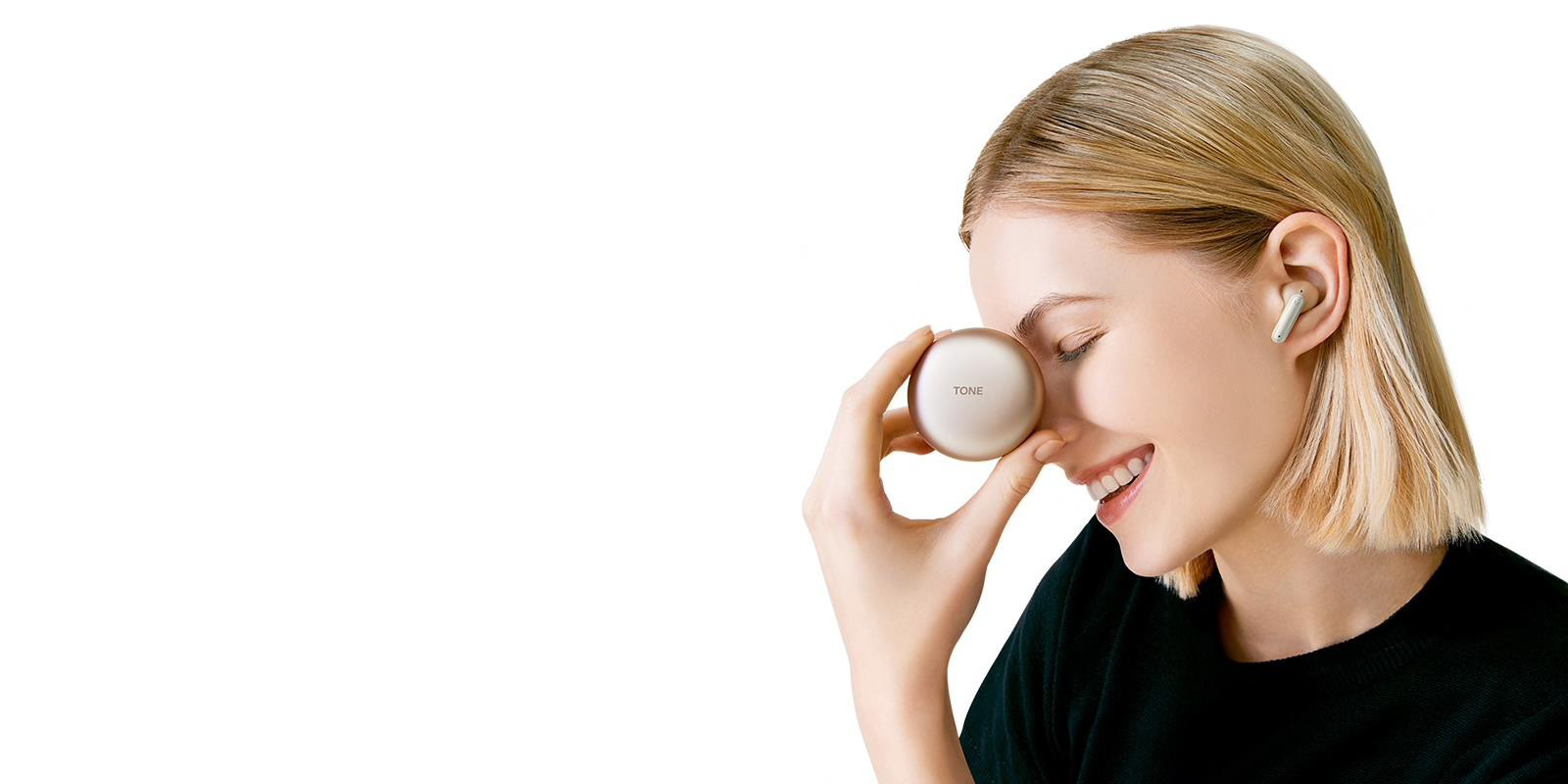 LG TONE Free offers a novel audio experience in macaroon design.
In particular, the product also has a unique design like a macaroon with trendy colors such as Shiny Black (Charcoal), Pearl White (Pearl White) or Matte Gold (Haze Gold) (in FP9 and FP8 models) ). LG TONE Free is really an impressive and interesting accessory even if you carry it with you or place it anywhere in your living space.
.