After a year of ups and downs, everyone hopes to reward themselves in the final days leading up to the new year. Whether you choose to close your order online or go shopping, don't forget to have your phone already linked to your ShopeePay wallet on the Shopee app. By a series of popular brands such as Circle K, Guardian, T-mart, GS25, 7-Eleven, Sea Wolf, Lotteria, Phuc Long Coffee and Tea, Highlands Coffee, KFC… will welcome and offer deep discounts for customers. Owners of Shopee's extremely hot Scan & Pay voucher.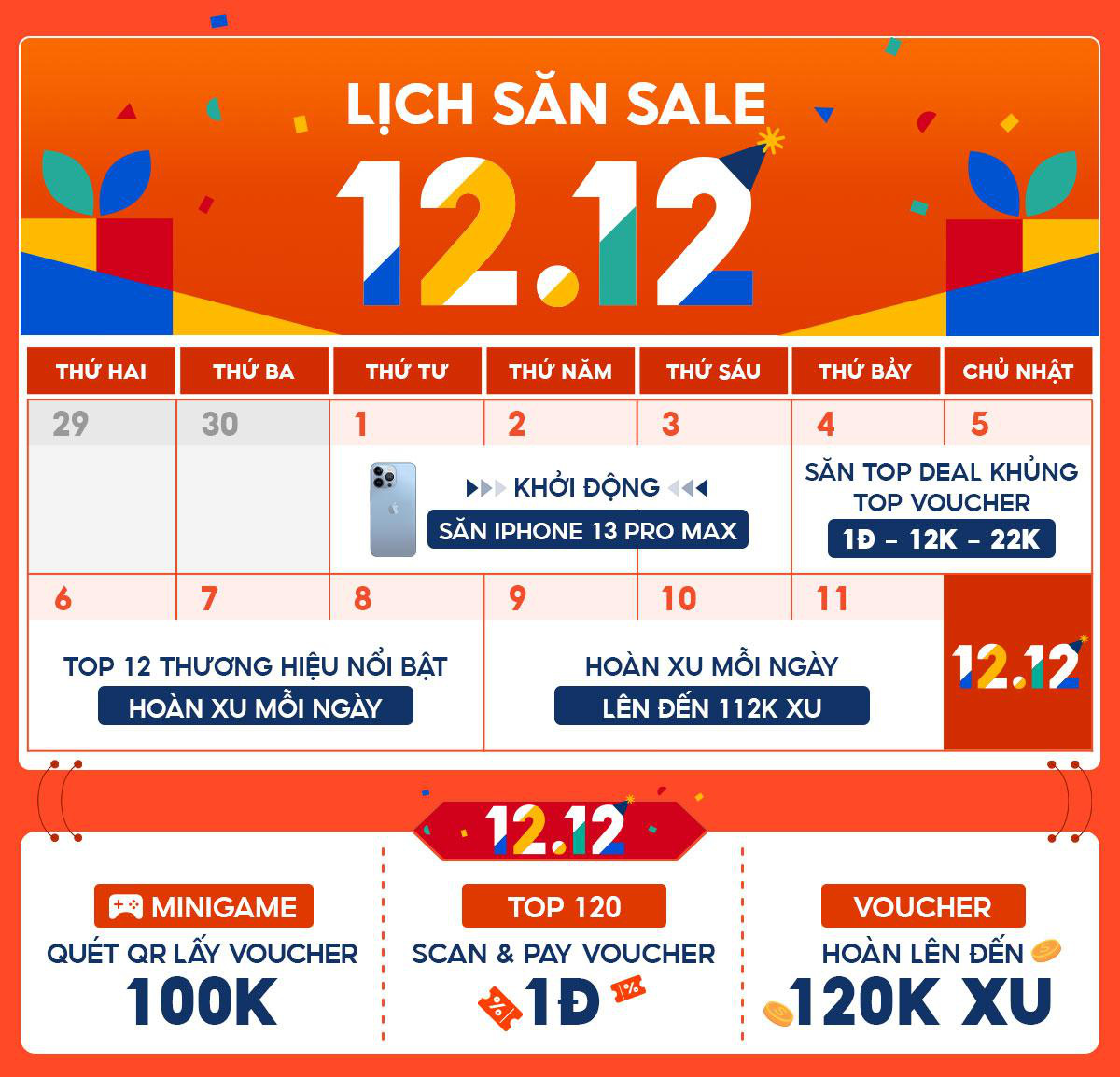 Schedule Scan & Pay deals now to enjoy the year-end days with lots of fun
Collection "Deal Near You" only 1 dong
Officially launched in early 2021, the "Deal Near You" collection has become a "specialty" loved by many shopaholics throughout the past year. Not only acting as a radar to locate delicious restaurants right next to users, this collection on Shopee also offers countless cheap dining and shopping vouchers of top brands. On the ShopeePay Addiction group, the user community has repeatedly shared images of shopping for dozens of food, drinks, snacks, necessities, etc. from 1-dong deals. It is no exaggeration to say that "Deal Near You" has stood with many young people during the tumultuous year of 2021.
On the eve of the new year 2022, ShopeePay once again makes users restless when it collects offers from 120 stores, diverse services from dining to shopping into the "Deal Near You" collection. On December 12, by visiting this section on Shopee app, you can easily receive shopping offers at Circle K, Guardian, T-mart, GS25, 7-Eleven, Sea Wolf, Lotteria, Phuc Long Coffee and Tea, Highlands Coffee, KFC… and many other brands at the most economical prices. Besides, a series of deals of 1 dong, 12,000 dong, 22,000 dong are also "lined up" waiting to be used. If you plan to go down the street at the end of the year, especially on December 12, don't forget to visit Shopee – "Deal Near You" now to catch the "preferential rain" from Scan & Pay.
A variety of familiar brands are included in the "collection" of a 1-dong deal from Scan & Pay
A few seconds of operation immediately reduce 50%
In addition to the massive discount store, payment via ShopeePay when shopping directly at the store is also extremely simple. True to the name Scan & Pay, users only need to scan the payment QR with this e-wallet to complete their shopping process. In the coming December 12 only, the above simple operation also brings a special offer to users. It is a privilege to directly reduce 50% up to VND 22,000 when scanning QR payment with ShopeePay wallet on Shopee app and entering code OP1212.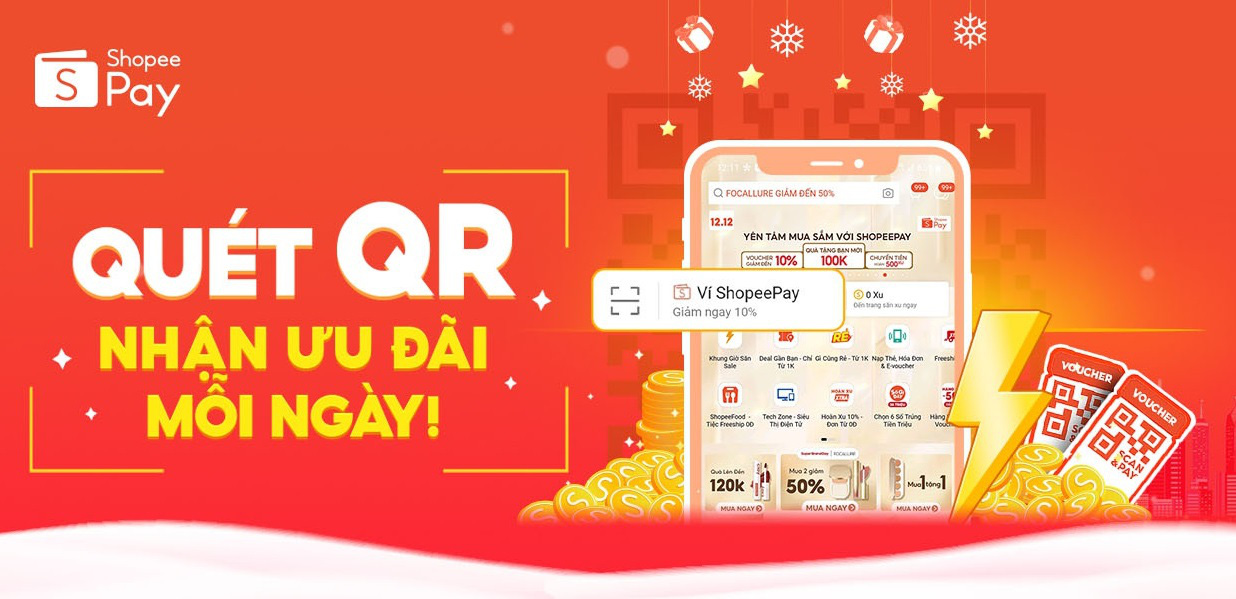 Swiping QR on Shopee app not only makes payment convenient at the store with ShopeePay wallet, but also many incentives to help you save significantly
The above offer is a "rare and hard to find" opportunity to eat at all the delicious restaurants, "sweep" all the famous milk tea shops or buy early Christmas gifts at a much cheaper price. Doing a simple calculation, if you take an average of about 50,000 VND per cup of milk tea, when scanning the QR to pay with ShopeePay on December 12, it will only be 27,000 VND. If you go in a group, this offer will save a lot of the overall budget, allowing you to enjoy more attractive dishes.
Cashback up to 120,000 Coins
In addition to the discount directly on the invoice, ShopeePay also offers a Coin refund when users scan the QR to pay at the store. You can use this number of Coins to continue shopping online, pay bills or use entertainment services such as booking movie tickets, plane tickets… Sharing the atmosphere 12.12 Super Sale Birthday, from December 6 to 11.12, users can enjoy a 12% cashback offer up to 120,000 Coins at ShopeePay's close partners in the system of more than 26,000 stores from 18,000 brands across the country when entering the code OP120K.
More attractively, 10 users with the highest total value of Scan & Pay payment transactions on Shopee will immediately receive a voucher of VND 100,000 to prolong the endless shopping fun. Therefore, fill your ShopeePay wallet and speed up scanning the payment QR to be in the group of direct spenders with this e-wallet.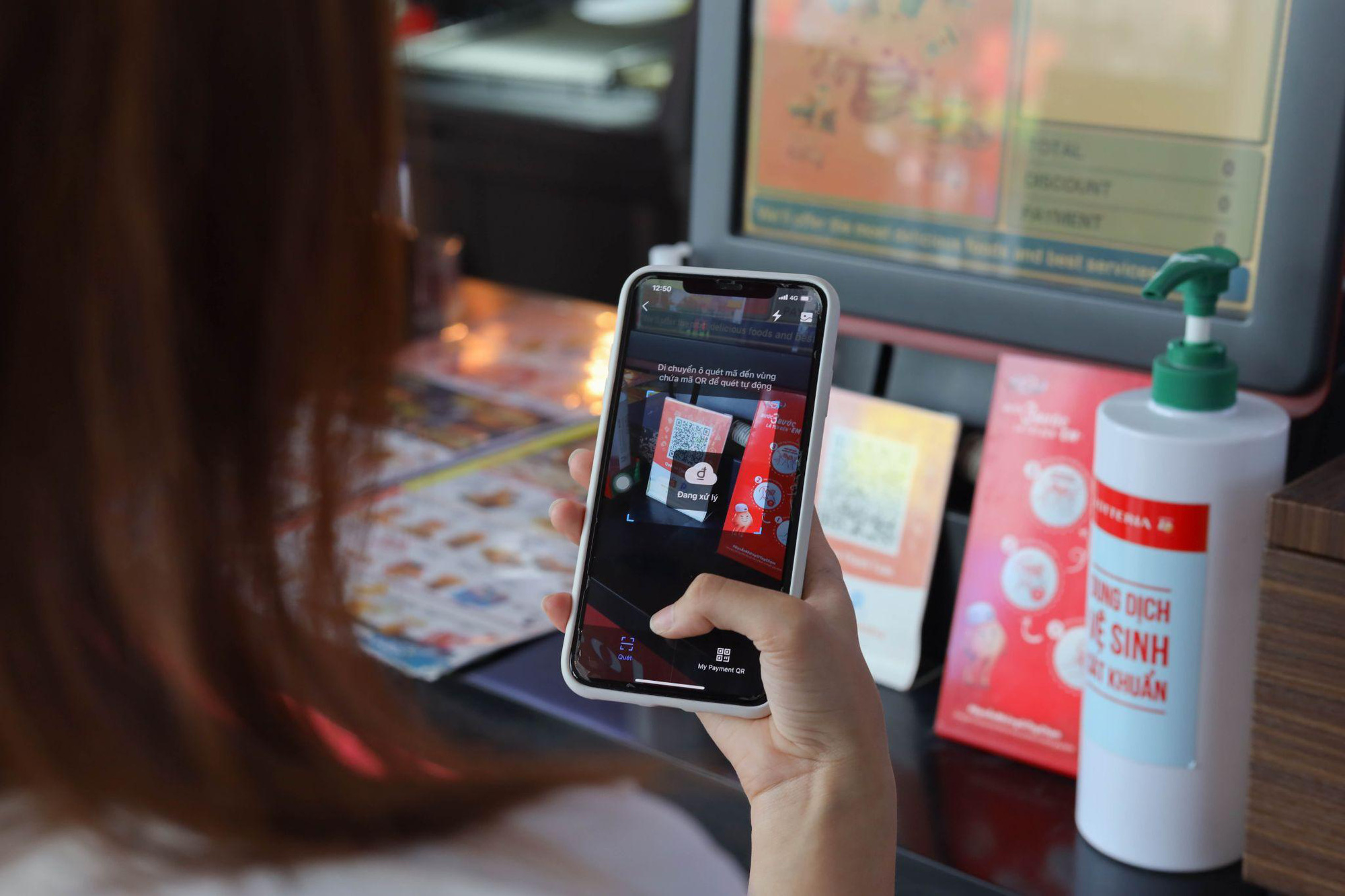 The 10 users with the highest total value of Scan & Pay payment transactions on December 12 will receive a 100,000 VND voucher immediately.
Along with discount programs on the online platform, Scan & Pay offers at the store contribute to creating a bustling "music" for the year-end shopping season. Users will have more shopping options and save maximum costs if they make good use of the incentives in this 12.12 event.
.