AI is being embedded in human capital management applications, but there are many reasons they're not necessarily ripe for prime time, according to Gartner.
AI is finding its way to more places in organizations, including human resources. Human capital management providers are building AI into their solutions, but depending on the details, it may be wiser to build your own application than buy something off-the-shelf.
Earlier this year, Gartner issued a research note exploring AI use cases in human capital management (HCM). Its author, VP Analyst Helen Poitevin, concluded that many of these applications were still in the "demo candy" stage, mainly to demonstrate product roadmaps. In other words, AI-related expectations are outpacing reality.
What is HCM and why does it need AI?
According to the Gartner IT Glossary, HCM is "a set of practices related to people resource management. These practices are focused on the organizational need to provide specific competencies and are implemented in three categories: workforce acquisition, workforce management and workforce optimization."
The research note stated that AI in HCM is being applied mostly to employee- and candidate-facing applications, including talent acquisition, voice of the employee listening, HR help desk virtual assistant, career coaching, performance feedback, learning content personalization and schedule optimization.
Talent acquisition is the most popular area of investment because there are so many use cases involved, from analyzing the state of the labor market to various forms of assistance following the hire. Apparently, there are hundreds of specialized vendors that want to participate in the talent acquisition space, but whether it's wiser to build or buy depends on how well a vendor meets an organization's unique requirements and whether the overhead of software development and maintenance as well as predictive algorithm development and bias correction justify an in-house proprietary solution.
"Bias is unavoidable," said Poitevin. "A lot of providers are investing in [bias detection] because so many [customers] have come forward with the perception that [the HCM system] is AI, therefore it's biased, therefore it's bad, therefore we shouldn't use it."
More fundamentally, there is concern that AI is making unilateral hiring decisions, so companies need to set expectations appropriately.
Voice of employee listening
Many organizations are actively working to improve employee experiences. As part of that, voice of employee (VoE) applications are gaining momentum. In fact, they're the second most popular type of HCM application utilizing AI.
Many organizations use classical measures of employee engagement available from Gallup and other providers, although some organizations are also asking employees whether they agree or disagree with something, such as whether they consider the work environment inclusive. A subset are exploring how employees feel at various stages of their employee lifecycle.
Poitevin said one retail organization asks employees one question per day, which they must answer in order to login to their computers. Another company uses network analysis to identify employees that are disconnected since that tends to be a sign of impending departure or a failure to network in a manner that would enable the person to succeed in their position. An even smaller number of companies invite employees to answer open-ended questions, which colleagues can agree or disagree with to determine consensus around issues such as the best way to reduce tension or the best way to improve the workday.
HR virtual assistants lower overhead
HR, like customer and technical support, needs to triage inquiries. Virtual assistants can replace FAQs and decrease the number of rote, repetitive questions HR staff members typically must answer, but like customer and technical support, the responses have to be relevant. There are different options available, ranging from chatbot frameworks to HCM suites, so understanding the benefits and limitations of each is wise.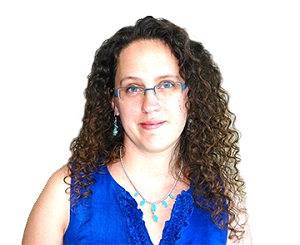 Helen Poitevin, Gartner
Also beware that this is an area where expectations and reality can differ greatly, so embark with a sound IT strategy in mind (such as starting small) instead of getting too caught up in the hype.
Career coaches and talent exchanges are still immature
An important part of retaining talent is facilitating career development. Career coaching applications and internal marketplaces help facilitate that, but they're not necessarily right for all organizations.
"Larger organizations have a lot more specialized roles so you can rotate people around or give people opportunities to change roles," said Poitevin.  In small organizations, you tend to know people well enough that if you have a system enabled by AI, it doesn't really help you very much. However, once you get to a large enough scale and you don't know people and you're looking for ways to promote internal mobility and provide career growth, I think that's where that cutting-off point lies."
She also noted that many IT organizations have adopted or are in the process of evaluating or adopting a DevOps kind of approach to enable agile operations. The flatter, more dynamic structure differs from the hierarchical nature of HR systems in general.
"I think these internal marketplace systems some companies have built on their own are especially instrumental for those tech teams that are fully in that agile mode and really constrained by their HR systems," said Poitevin. "They're aligning people with projects, helping to facilitate career development and helping agile IT teams scale some of the work they're doing." 
Performance feedback is becoming continuous
Performance feedback is becoming more continuous, which is beneficial to the organization and the employee. If implemented well, organizations can more effectively realize the behaviors they seek by providing positive reinforcement. Conversely, employees can better align what they do with organizational expectations when they understand what those expectations are, particularly in context.
This area overlaps with the VoE listening discussed above and the learning personalization discussed below.
Learning personalization is immature
The key to effective personalization, regardless of the use case, is data. Some companies on the digital transformation path have invested heavily in training programs to help employees move forward and to demonstrate the company cares about its employees, but ROI and employee expectations fell short.
"They've got a lot of digital training, but employees found that they didn't have opportunities to use anything they'd learned," said Poitevin. "Some companies have done that exercise once but had very disparate systems to understand who their talent was."
Digital transformation requires organizations to become nimbler about how they operate, which directly impacts the talent mix. However, companies can't foresee all the changes they may face, and even if they could, they might not get the human resource equation right.
"[Companies] don't even know what talent they have, and if you don't know what talent you have, how do you know what you need?" said Poitevin.
Further, if an organization doesn't understand the talent it needs, what should the mix of training look like? While personalized learning problem-solving has been viewed through the lens of popular recommendation engines, it may not be the right model to address the issue.
"I think the Amazon model is bad at detecting when you actually need something. It's actually throwing things up on a wall to see what sticks," said Poitevin. "You need to find that teachable moment to see when someone is in a context where the learning will stick."
That doesn't mean repetition, it means having the chance to apply the knowledge. Today's HCM systems are not able to sense teachable moments within a personalized context of an individual's learning trajectory.
Workforce management maturity differs among industry sectors
Algorithmic scheduling is not a new workforce management concept when it comes to scheduling and task optimization. However, maturity tends to be industry-specific. Manufacturing is "quite advanced" although other companies are still managing schedules using Microsoft Excel spreadsheets or paper.
"The idea of fully automating all of that and understanding the flow of work, who is doing what work and how to optimize all of your scheduling of people based on that … I have encountered it in warehouse management or logistics spaces where they have a firm handle on how work is being managed and the flow of work," said Poitevin. "It's also in contact centers and back office processing where you'll have some of this optimization. Even in retail some may be doing it, but not always as robust. If it's linked to an enterprise's proprietary way of delivering services or producing goods, they might want to build it rather than try to buy it from the market."
While AI in HCM is maturing over time, be advised that expectations and reality differ in all the areas mentioned above. Keep that in mind, and before leaping to a solution or building one, make a point of understanding what your company needs and why it needs it, but don't set any of your perceptions in stone since your company and HCM solutions are constantly evolving.
Lisa Morgan is a freelance writer who covers big data and BI for InformationWeek. She has contributed articles, reports, and other types of content to various publications and sites ranging from SD Times to the Economist Intelligent Unit. Frequent areas of coverage include … View Full Bio
We welcome your comments on this topic on our social media channels, or
[contact us directly]
with questions about the site.
More Insights