In the Shadow of Wolves
Alvydas Slepikas; trans., Romas Kinka
Oneworld, $29.99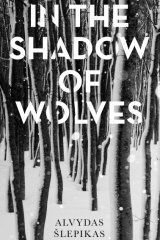 There is a small sub-genre of disquieting Second World War novels telling individual stories involving groups of children: the Jewish children smuggled out of Europe, the London children sent away from their families during the Blitz to hypothetically safer billets in the countryside, the British war orphans who were lied to and packed off to other countries. This story, revealed only in 1990 after the collapse of the Soviet Union, is both complex and awful. The novel dramatises the real lives of the ''wolf-children'' of East Prussia, orphaned or sent off by their parents through the forest in the dead of winter, to cross into Lithuania and escape the advancing, victorious Russians. This is the geographical and historical landscape that Thomas Harris used to explain the childhood of Hannibal Lecter, and you can see, in this grim novel, what made him choose it.
Little Stones
Elizabeth Kuiper
University of Queensland, $29.99