It's been nearly 40 years since The Carol Burnett Show went off the air. At the age of 86, Carol Burnett is still asked by fans to perform some of her greatest skits, like her Tarzan yell or any line from the famous 1976 "Went With the Wind" episode (a hilarious parody of Gone With the Wind).
Now you don't have to bother her anymore because Time Life has put together the ultimate greatest-hits collection of her 11-year show run for fans to watch again and again.
Carol Burnett holds a very special place in my heart. While other kids my age were trying to decide on their favorite Power Ranger (and I can't lie, I did that, too), I spent a significant portion of my childhood staying up late watching I Love Lucy, The Munsters and The Carol Burnett Show. It was as if I was born in the wrong decade. I have always had a fascination with watching TV from the golden age.
Like Fred Rogers, Carol Burnett is a source of pure joy. Her show is timeless and represents all that is wonderful in this world. She was ruling the TV box at a time when comedy was man-centric, and women tended to be relegated to stereotypical roles. That wasn't the case with The Carol Burnett Show where female characters steered the program and got the last laugh. Although her work was in comedy, her impact painted broader strokes than laughs.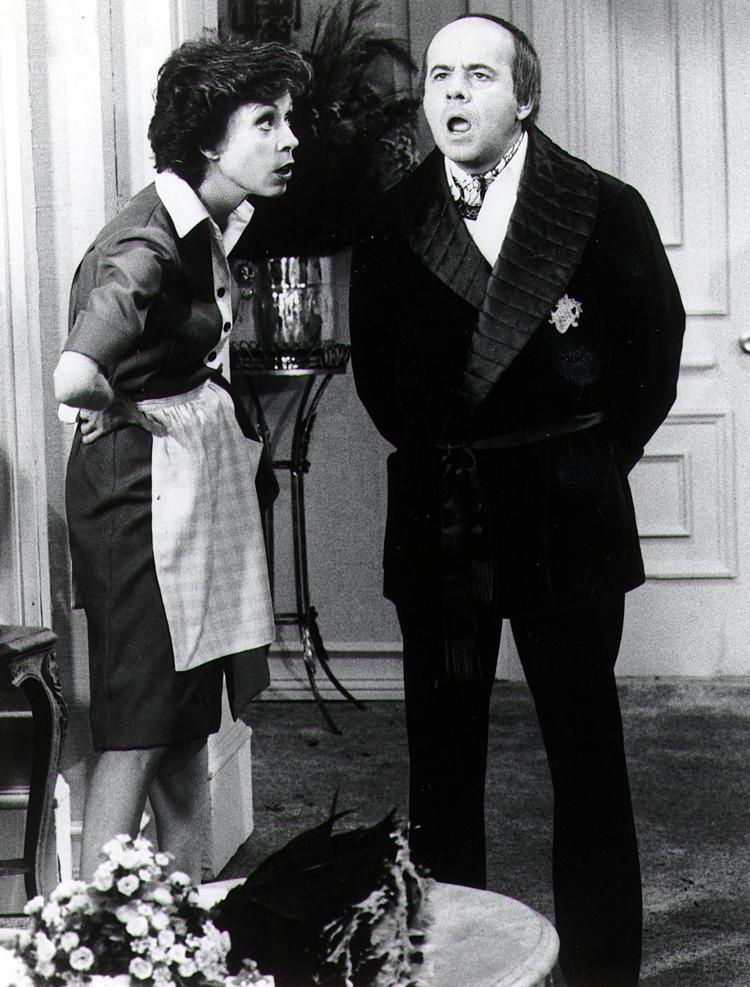 With Time Life's 21-disc collector's set, fans can relive the history and imagine what it was like to sit back and soak up the hilarity of Burnett's program. The CBS variety show — which combined sketch comedy, singing and dancing — served as a stepping stone between the traditional 1960s and '70s variety hours and later shows like Saturday Night Live. It was innovative during its original run, and it still manages to amaze.
One of the key moments highlighted in the collection is the 1972 episode with guest stars Burt Reynolds and Nanette Fabray. I haven't seen the late Reynolds light up the screen so much by humiliating himself. He sings, dances and falls around the set. He even flubs a few lines and messes up one of his character's facial moles, but it only makes the show more charming and funny.
The Carol Burnett Show has all kinds of incredible guests — including Lucille Ball, Dick Van Dyke, Rita Hayworth and the Jackson 5. It's astonishing to watch these talents step outside their comfort zones.
What makes watching these episodes even more fun are all the sponsors and ads around the skits. Commercials for Buick and other products will occasionally pop up to make you feel as though you're watching the show during its original run.
The collector's set is placed inside a thick golden box that includes three DVD cases and a large booklet that provides a thorough timeline of the series. Two of the DVD packages are an inch thick and house about 10 DVDs each. With the discs is an additional booklet that offers episode summaries, including which skits were performed. If you're familiar with the skit titles (such as "Went With the Wind"), you can search for one by year or picture to find it easily. The third disc is the two-hour final show.
Available to purchase through timelife.com, this is an unbeatable collection that will send you down memory lane.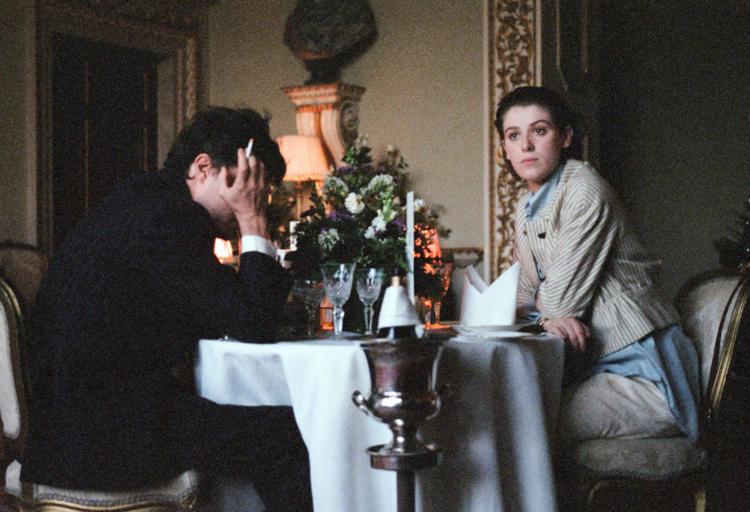 ■
The Souvenir (★★★★½) Joanna Hogg's The Souvenir is the first chapter in what will soon become a two-part heartbreaker for indie distributor A24. Watching The Souvenir is essentially like having a conversation about a great book. It's poetic in its structure and the feelings it evokes. Some will undoubtedly take the film at surface level. But if you allow yourself to soak up all its subtleties, metaphorical meanings and connections to the truth, it will offer many intellectual and emotional gifts.
Set in 1980s London, The Souvenir concerns a shy but ambitious 24-year-old film student, Julie (Honor Swinton Byrne), who's intent on making a feature film about a boy growing up in the working-class shipyards south of Newcastle. Consistently challenged by an authority for choosing to focus on stories that drift away from her own struggles and experiences, Julie seeks inspiration.
A seemingly healthy source comes in the form of Anthony (Tom Burke, who looks like a young Stacy Keach but with the sophisticated voice of Michael Fassbender's Inglourious Basterds character), who has an aristocratic bearing that captures Julie's best interests. He listens to her, quizzes her point of view and charms her. One sequence of Anthony diagnosing Julie with "bed dysmorphism" for taking up too much of the sleep space in her room is exceptionally endearing and comical. It'll make you understand why her relationship becomes such a protest when she learns certain truths about him.
Movies about bad romances aren't uncharted territory, but Hogg brings an incredible amount of depth to the table, making The Souvenir ring truer to the human experience. The Souvenir takes its time with lengthy scenes of characters analyzing each other.
■
The Curse of La Llorona (★★½) After a genuinely creepy opening sequence that gives us the story behind the titular female ghost of the Latin American folklore, also known as "the weeping woman," you're prepared for producer James Wan (director of the Conjuring films) to deliver a film on par with his directed works and Annabelle: Creation. However, aside from a few effective jump-scares, The Curse of La Llorona turns out to be another film in the Conjuring universe that suffers from idiotic characters and a lack of genre innovation.
Written by Mikki Daughtry and Tobias Iaconis (Five Feet Apart) and set in 1970s Los Angeles, La Llorona revolves around the family of a social worker and widow, Anna Garcia (Linda Cardellini of Green Book). She is called to look into one of her cases and later suspects foul play after finding that the mother (Patricia Velasquez of The Mummy franchise) has been locking her two young boys inside a closet.
The mother warns against freeing them, but Anna takes the children to a safe place while the police investigate the situation. However, all Anna's worst fears surface as the two boys are drowned in a river by the evil La Llorona (Marisol Ramirez), who is set to haunt Anna's two children (Roman Christou and Jaynee-Lynne Kinchen) next.
The Curse of La Llorona is not a complete waste, but you expect more from Wan and the filmmakers he hires to develop the universe's arc. It's merely more of the same. It's slightly better than The Nun, I will admit. So, that's something.
Rated R, 93 minutes.
Extras: The Blu-ray combo release includes two featurettes that discuss the myth and the curse behind La Llorona's titular character, as well as a featurette that takes us inside the creation process of the weeping woman. Although not super in-depth, these three specials are more compelling that the film itself. I would love to watch a documentary on the subject. It's clear many of these talents know about the myth, but that doesn't come across on screen. Additionally, there are some deleted scenes and storyboards.
■
Charlie Says (★★½) This year marks the 50th anniversary of the Manson murders. With the releases of The Haunting of Sharon Tate, Once Upon a Time… in Hollywood and the upcoming second season of Mindhunter, the film scene has certainly declared that this is the year of Manson. Each project has taken a different approach to the disturbing history of Charles Manson and his followers. The newly released narrative film Charlie Says had the potential to be the most fascinating of them all.
The trailer for the film markets it exceptionally well. It made it look like a deep dive into the aftermath of the murders, but from the perspective of the women who believed Charlie was a god. The process of them exorcising his beliefs from their minds could have been material rich for a great movie. However, the film overthrows that angle with the one we are already familiar with (if you've seen other Manson murder movies).
Charlie Says is a step back for filmmaker Mary Harron, who turned heads in 2000 with the outstanding thriller American Psycho. Although her film shows the actors bringing their A-game, especially Matt Smith as Charlie Manson, Harron divides her narrative into two different storylines — to its detriment. It doesn't use one story to inform the other much; it mostly enters and leaves at awkward times. There are a few compelling scenes (such as one follower asking a new follower to strip herself of her past life in order to free herself), but overall, it's an experience that will leave you underwhelmed.
Rated R, 110 minutes.
Extras: The Shout Factory release includes a cardboard slipcover, cast and crew interviews and a theatrical trailer.
■
Bronco Billy (★★½) I love watching Clint Eastwood movies. It's easy to recognize his strength as an onscreen presence.
In his 1980 acting-and-directing effort Bronco Billy, Eastwood portrays an idealistic, modern-day cowboy who struggles to keep his Wild West show afloat during a transitional period in entertainment. In many ways, it resembles some of the ideas depicted in Quentin Tarantino's Once Upon a Time… in Hollywood. Life is a survival game, and movies about that struggle are relatable.
Outside the main topic of interest, Bronco Billy has its charm. The relationships among all the characters put a little pep in the film's step. However, every once in a while, Bronco Billy will show you ideals and characteristics that don't meet today's standards — principally in Eastwood's titular character, who adheres to old-fashioned values, including sexual harassment. His treatment of women as a leading man won't generate much sympathy. This is chiefly on display when Bronco Billy saves Sondra Locke's character from being raped inside a pickup by some bar patrons. After he delivers a beating to save her, he puts similar uncomfortable moves on her. It's reflective of the "love scene" from Blade Runner.
Most of the issues come from an uneven tone. Some scenes will happen seemingly out of nowhere (such as a train robbery scene), and they don't match a character's principles. It's where you can tell the screenwriter lost the reins and the story bucks wild.
There are many apparent reasons to recommend Bronco Billy to fans of Eastwood, but to those who are unfamiliar, it might not be worth the purchase.
Rated PG, 116 minutes.
Extras: The only feature with the Warner Archive Collection release (available through wbshop.com) is a theatrical trailer.
■
Also available this week on Blu-ray and DVD: Alice, Sweet Alice (1976, an Arrow Video release), American Hangman, Batman: Hush, Changeland, The Command, El Dorado: City of Gold, The Guard of Auschwitz, The Iron Orchard, The Outsider, Pokémon: Detective Pikachu, Poms, Project Ithaca and Tolkien.