[ad_1]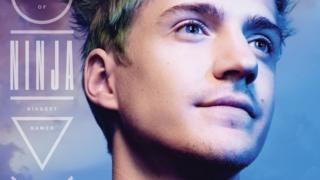 Ninja is the first professional gamer to feature on the cover of ESPN Magazine.
The 27-year-old streamer, real name Tyler Blevins, is most famous for playing Fortnite and has more than 11 million followers on Twitch.
He reached the mainstream earlier this year when he broke Fortnite streaming records after playing with Drake.
But some people are questioning if a gamer should be in the same category as athletes.
He got big thanks to Fortnite – and Drake
Ninja started off as an e-sports competitor, mostly playing Halo.
He switched to streaming, becoming known for battle royale – or last player standing – game Player Unknown's Battlegrounds.
But when Fortnite introduced its battle royale mode, Ninja jumped ship and then started getting really big.
Back in March, Forbes reported that he had 3 million followers and 4 million YouTube subscribers.
He now has 11 million Twitch followers and 18 million YouTube subscribers.
It was a Twitch stream with Drake that really pushed Ninja's numbers up.
Playing in a four-man squad with the Toronto rapper, American footballer Juju Smith-Schuster and Travis Scott, Ninja's stream reached over 600,000 viewers – smashing the record for a non-tournament game.
Ninja makes nearly all of his money, which ESPN reports is close to a million dollars (£750,000) a month, from Twitch.
He gets paid from adverts on his channel, paid subscribers, one-off fan donations – as well as other income from YouTube and sponsorships.
It's not all been plain sailing