Microsoft is shifting its focus towards the more popular smartphone platforms, especially after the death of Windows 10 Mobile. The Redmond giant is making its services available on Android and iOS and the latest one to support the two platforms is the Edge browser. It was announced recently for the mobile platforms but wasn't available openly for everyone. The Microsoft Edge APK has now surfaced only and can be downloaded by anyone.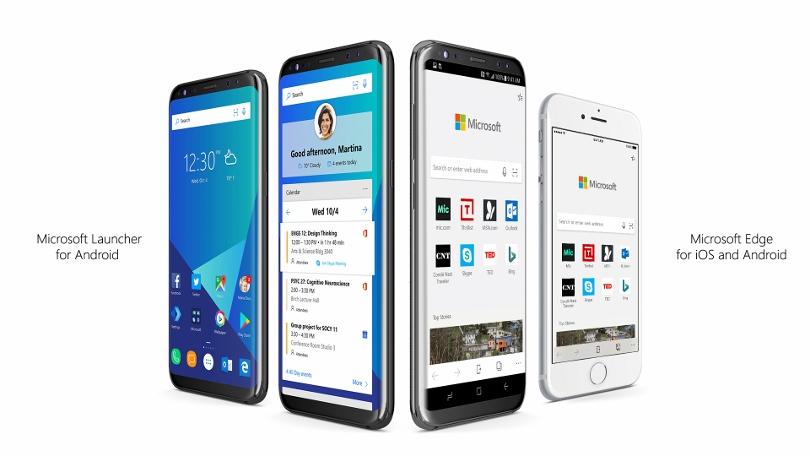 The Microsoft Edge browser was made available only for the ones under the Windows Insider program. Even though most of the newer features still work with the Windows 10 preview build, the Edge browser (Preview) was made available for all the users via Play Store.
In a case you are not able to see the Microsoft Edge listing on the Play Store, you have an option to download the APK for the browser and install it on any Android device. The download link and other details of the Microsoft Edge are available below, but before that, we must talk about the new features the browser comes with.
The biggest addition the Edge browser comes with is its feature called 'continue to PC' that allows you to continue using the websites on your Windows 10 PC with just a click on your mobile device. As mentioned earlier, this feature only works if you are a Windows Insider and are running the preview version of the upcoming Fall Creators update.
Along with this, the Edge browser has the data syncing feature similar to the Google Chrome browser. It will come handy for the people who use Edge browser a lot on their Windows 10 PCs. Edge's Reading View is another noteworthy feature that shows only the important stuff that's worth reading on a webpage.
The browser would be much more useful once the Windows 10 Fall Update is out that will allow your Android phone to seamlessly connect with your PC. Other major Microsoft apps on Android include Cortana app that allows the users to view and interact with their Android phone notifications on a Windows 10 PC.
Download Microsoft Edge APK from here. You can also get the app from Play Store from this link.