[ad_1]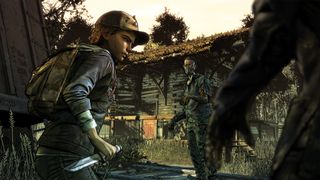 Telltale Games, the studio behind The Walking Dead, The Wolf Among Us, Tales From the Borderlands, and numerous other popular adventure games, has reportedly undergone another major round of layoffs. According to The Verge, the studio has been reduced to around 25 employees, down from a peak of around 400 last year. 
Telltale has not yet commented on the matter, but multiple developers on Twitter have reported losing their jobs. Narrative designer Emily Grace Buck, whose credits include Telltale's Batman and Guardians of the Galaxy games, tweeted for information about game development jobs "for a lot of other amazing people I love dearly."   
Despite its high profile and numerous well-known game series, Telltale has struggled in recent years. It laid off nearly a quarter of its staff in late 2017, and was sued by former CEO Kevin Bruner in June of this year. A Verge report on the studio from March of this year portrayed Bruner's tenure as toxic, chaotic, and creatively stagnant. 
Update: According to USgamer, the 25 employees that remain will work to finish The Walking Dead: Final Season—the second episode is actually due out next week—but The Wolf Among Us Season 2, and the Stranger Things project revealed earlier this year, are not going to happen. The site said Telltale has also filed for bankruptcy. I've reached out to Telltale for more information and will update when I receive a reply.
[ad_2]

Source link
Reader Interactions