Policy & Funding
Educators Implore FCC to Cover Home Internet in E-rate Expansion
By Dian Schaffhauser
03/25/20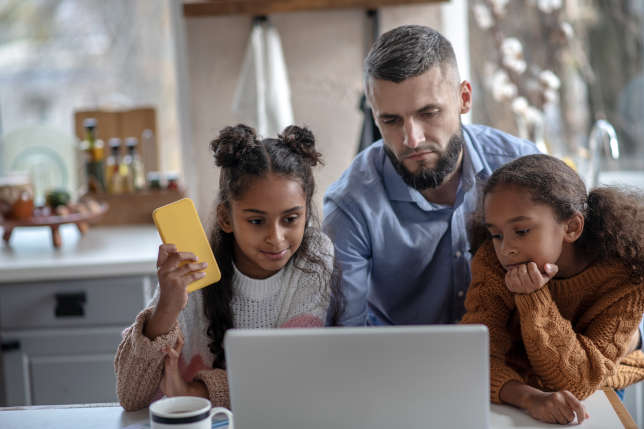 It's time for E-rate to
cover the cost of home internet access. That's the word from 7,664
teachers, education IT people, principals and superintendents who
have signed a letter
to the Federal Communications Commission
urging the Commission to make E-rate funds available to help schools
and districts "equip" students with home internet access.
"At
this unprecedented time in our nation's history, the FCC has the
opportunity to make a dramatic impact on educational equity for
millions of students," the letter noted.
The
project was kicked off by a consortium of interested organizations,
including Alliance
for Excellent Education
and its Future
Ready Schools initiative,
the
Consortium for School Networking (CoSN),
the State
Education Technology Directors Association (SETDA),
the National
School Boards Association
and the National
Association of Secondary School Principals (NASSP).
The
effort is intended to address the "homework gap," which
leaves some students unable to participate in online education,
particularly, those "living in rural areas, students of color
and students from low-income families," the letter stated.
"School
districts across the country are doing everything they can to
continue educating students while school buildings are closed.
However, the 'homework gap' is going to widen the achievement gap
unless the FCC steps in to ensure historically underserved students
can access online learning at home," said Deb Delisle, president
and CEO of the Alliance for Excellent Education, in a statement.
"By
extending the current E-rate program, which helps schools and
libraries obtain affordable broadband, the FCC can help fund home
internet access necessary for students' online learning during the
school closures," the NSBA added.
Keith
Krueger, CEO of CoSN, noted that the use of the FCC's E-rate program
alongside other universal service programs, to expand connectivity
for learning, "is not only practical, but essential, in this
digital age."
"Families
without connectivity are not only cut off from instructional
activities and being able to complete homework, but risk isolation
from essential support during this pandemic," SETDA Executive
Director, Candice Dodson, pointed out.
National
School Boards CEO, Thomas Gentzel, also recommended that Congress
include $2 billion dollars in the "coronavirus rescue package"
to fund home internet access for all students. "Millions of
students currently don't have adequate internet access in their
homes, but we can take significant steps to enable this valuable and
necessary resource. Congress needs to deliver for these students by
funding and expanding access to the FCC's E-rate program," he
said.
The
letter in its entirety stated:
The
undersigned 7,664 education leaders and others from across the
country urge you to make E-rate funds available for us to equip
students with home internet access so they can continue learning as
classes move online while schools are closed nationwide due to
coronavirus.
We
have long known that the Homework Gap unfairly hinders the ability of
students living in rural areas, students of color, and students from
low-income families to fully benefit from many of the educational
opportunities made available by modern technology. According to data
from the National Center for Education Statistics, 14 percent of
children had no internet access at home in 2017, with major equity
gaps—12 percent of White students had no internet access at home,
compared to nearly 20 percent of Black and Latino students and 37
percent of Native students. While these figures have always been
alarming, it has never been more important to address this inequity
than it is right now.
===========
Website source