Top 12 English learning software that is easy to learn and understand for children

1. What do you care about when your child uses educational applications?
When educational applications become popular at school and at home for children such as English vocabulary learning applications, listening practice applications, etc., many parents will be interested in true education. of applications. Most parents' concerns revolve around things like: how to ensure the content of an app will be appropriate for their children, what parents should do to support their children to get the most out of them. technology and how much time should children spend using these learning apps?
These questions arise because we care about children's safety and want them to have the best learning opportunities on apps. Good app developers will have to consider all these questions and other aspects when creating educational apps for kids that can provide safe and enjoyable educational experiences. taste for kids
2. How do technology applications help children learn?
There has been a debate going on for a while about "how much time should children spend using mobile devices?". At the same time, there are also many researchers who conduct surveys and show great benefits from learning through applications on smart technology devices such as phones, ipads, computers, etc. .
Developers will always test their apps both during and after development, to ensure continuity of updates and moderation. This way, developers will know if kids are using the app often, and more importantly, whether kids are getting the most out of the app.
3. How do you know if an app is right for your child?
The good news for parents is this: if you find a learning app for kids on the Google and Apple app stores, rest assured that the content has been moderated and is definitely age appropriate. young. In addition, according to Apple policy, if a child wants to buy an educational app, parental consent is required.
Besides, there is another way for parents to make sure the content on the app is appropriate for young children, that is to choose a trusted developer or brand. Popular brands will not provide content or advertisements that are not suitable for children or adults. If parents don't know which company to trust, they can use a website that specializes in selecting content suitable for children, such as The Good App Guide (UK) or Common Sense Media's Essential App Guide (US).
In addition, if parents have a need to practice English for young children, they can access the application to learn English vocabulary below.
4. Top 8 easy-to-learn English learning software
4.1 Monkey Junior
Features of the software:
Monkey Junior has program content divided into 3 levels from easy to difficult, so it is suitable for children of many ages (from 0-10 years old). Stretched with hundreds of different themes from home objects, shapes, body parts, toys, actions, fruits…

This method of learning English has been tested and recognized by many famous educational scientists such as Glenn Doman, Shichida.

The software uses many native voices and this is rotated to help the baby's ability to hear and speak more effectively.

Learning can take place anytime, anywhere without an internet connection.

The fee to use this software is also not too high. However, before you buy, you can download and use the trial version.
You can download Monkey Junior:
Android

iTunes

Windows 7 and up

Mac OS
4.2 English Kids Songs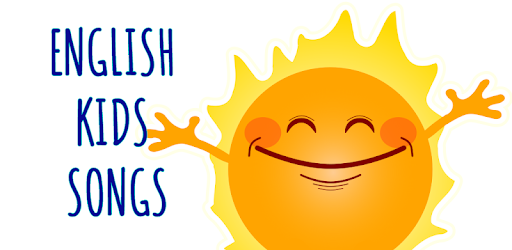 Salient features:
English Kids Songs is English software that uses cute, familiar, age-appropriate songs to help children learn English in the most natural way.

Includes familiar songs such as: Jingle Bells, Silent Night, Deck the Halls, Happy Birthday,…

The software can be suitable for children of all ages because the music makes no distinction when listening to funny and lovely music.

The software is completely free and you can download it if you are using the Android operating system
4.3 English Flashcards
Flashcards are a familiar way of learning vocabulary for young English learners. With this software, children will learn English with vivid images and pronunciation of native speakers.
That will support the baby as much as possible to develop listening and speaking skills and build a large vocabulary school. Vocabulary is divided into many diverse topics such as animals, colors, shapes, traffic signs, etc.
4.4 Kids Preschool Learning Game
Salient features:
The application brings together 16 games with lots of interesting content such as voice interaction, colorful graphics and lively and funny sound effects.
From there, the kids can learn the alphabet, spelling, numbers, colors, shapes, animals and fruits.
The application is suitable for the age of preparing to enter school (2-4 years old).
The application is suitable for the Android operating system and is completely free.
4.5 English for Kids: Learn & Play
Outstanding Features:
Is a game genre that helps children play but also learn English.

Through the interaction with the game, children learn about vocabulary, grammar… Besides, there are fun puzzles to help children enhance their creativity in English.

The vivid and eye-catching application interface along with funny and intuitive lessons will help children get acquainted with English regularly from videos, animations, English fairy tales, music …

More specifically, you can also let your baby use the application without logging in or the internet.

The application is suitable for android operating system and you can only use a few fixed lessons then need to pay to continue learning.

You can download English for Kids: Learn & Play here

4.6 ABC Kids

Outstanding Features:

With simple games such as writing letters according to instructions or finding objects, children will be trained to recognize letters combined with the sounds emitted by each English word.

The interface of ABC Kids is fresh and lively, making learning more interesting, without feeling boring.

Especially, ABC Kids is very easy to use, adults can easily access the application to join the teacher mode and teach their children to learn English.

This is English software for children suitable for preschool children 3 – 6 years old.

The software is suitable for both Android and iOS operating systems.

You can download ABC Kids:

4.7 English Flashcards

Salient features:

English Flashcard helps children learn English for free through vivid flashcards with illustrations and standard pronunciation.

Vocabulary is classified into many diverse topics such as animals, colors, shapes, traffic signs, fruits,… The software is supported on android operating system.

This software has a huge download volume of about 2,643 on the CH Play application.

You can download English Flashcards here

4.8 LearnEnglish Kids

Salient features:

The application is built by the British Council for children from 6-12 years old, including: a collection of fairy tale videos with many interesting mini games to help children practice English listening and reading skills. .

The software includes many famous and legendary stories such as: Goldilocks and the Three Bears, Jack and the Beanstalk, Little Red Riding Hood, …

In addition, learning mini games will help children learn English more excitedly and effectively.

The software is compatible with the Android operating system.

4.9 ChuChu TV Lite

Salient features:

The software helps children watch a lot of the best English cartoons with up to hundreds of colorful educational cartoons suitable for all children between different age groups: toddlers ( 0-3 years old) and preschool children (3-5 years old).

Parents can completely filter the good content that their children like to watch according to their preferences.

It is considered to have a beautifully designed interface, suitable for many ages and does not appear advertising.

The software is supported on both Android and iOS operating systems

4.10 English for kids

Salient features:

An interactive, interactive English learning app for kids to entertain and familiarize themselves with the pronunciation and spelling of letters, numbers, and many other topics.

The software is suitable for preschool and pre-primary age (3-12 years old).

The software is compatible with the Android operating system and is completely free to use.

4.11 Fun English

Fun English provides a lot of interesting topics for children to choose from such as colors, animals, numbers, food, transportation… with games designed specifically.

Besides, the "Today's game" option on the app will give your child a random theme with the corresponding game. This is to avoid the child feeling bored, to arouse the child's curiosity about what is about to be discovered.

Compatible OS: Android/IOS

4.12 FluentU

FluentU captures real-world videos like music videos, movie trailers, news, and inspirational talks. Then turn them into language lessons.

Advantages:

Videos are taken from actual English sources such as movies, TV shows and music videos.

Not only children learn English, but parents can also improve their own English with FluentU through topics such as: News, travel, politics…

Defect:

Hopefully with the above useful information, it will help parents have more knowledge to choose a suitable software to help children better develop their available English.

.

=============

Reader Interactions