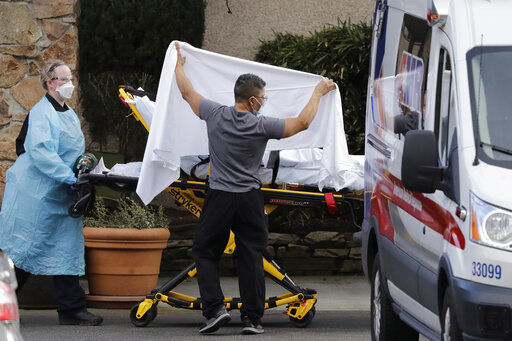 Wisconsin public health officials are investigating two more people who may have been sickened by the new coronavirus as the number of cases — and deaths — in other states continues to climb.
Officials also announced Monday that the State Lab of Hygiene in Madison and the Milwaukee Health Department have been authorized to administer a coronavirus test developed by the Centers for Disease Control and Prevention. That should mean faster results as the state shifts from a strategy of containment to identifying and controlling the spread within the community, said state health officer Jeanne Ayers.
"The risk to the public remains low in Wisconsin," Ayers said. "(But) it's especially important we have this lab capacity."
As of Monday, officials said Wisconsin has had one confirmed case of COVID-19, the disease caused by the new coronavirus. Eighteen people have tested negative for the virus and two cases remain under investigation.
Assistant State Lab director Allen Bateman said the state has the capacity to test "hundreds" of patients, and private-sector tests under development could be available in the coming weeks.
But health officials said CDC criteria limit testing to those who have had contact with a known COVID-19 patient and show signs of fever or respiratory illness, those who have recently traveled to affected areas and have both fever and respiratory illness, and those with fever and pneumonia-like symptoms with no other diagnosis.
———
Website source