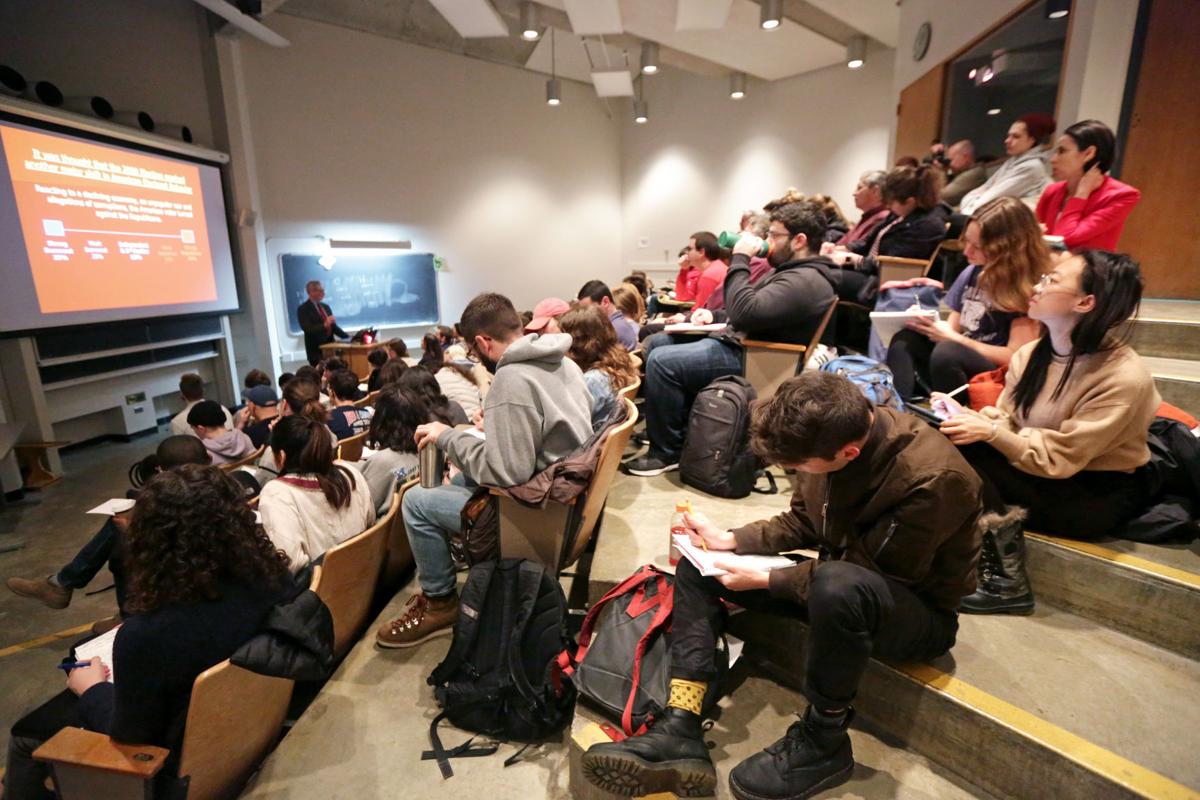 UW-Madison is bracing for potential disruptions to its day-to-day operations as the number of confirmed coronavirus cases continues to grow worldwide.
"We have no idea quite what may be coming, if anything," Chancellor Rebecca Blank said at a Faculty Senate meeting Monday.
Officials are dusting off a "campus pandemic plan" put together 10 years ago when the H1N1 virus became a worldwide concern, she said. The plan is being reviewed and updated to prepare for the possibility of coronavirus spreading to campus.
University Health Services director Jake Baggott is coordinating UW-Madison's response in conjunction with local, state and federal agencies.
The worldwide death count climbed to nearly 3,100 Monday and the number of confirmed cases increased to more than 90,000, though 80,000 of those have been reported in mainland China where the outbreak began.
State health officials said Monday that there has been one confirmed Wisconsin case of COVID-19, the disease caused by the new coronavirus. Eighteen people have tested negative for the virus and two cases remain under investigation.
Blank encouraged faculty members to consider what meetings, instruction and testing could be delivered online in case physical classrooms close.
———
Website source