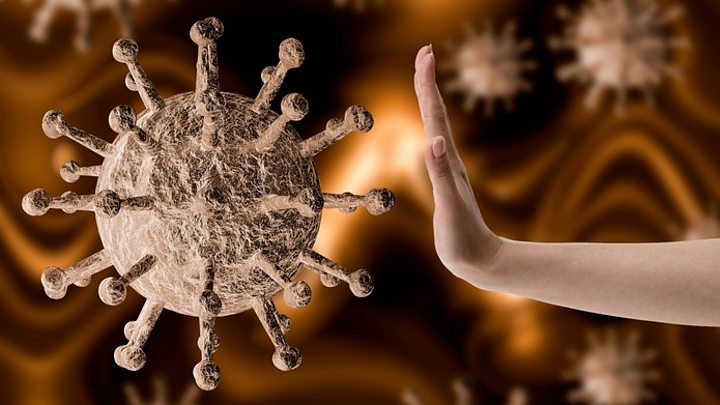 Many more people may be forced to self-isolate as part of efforts to stop the coronavirus spreading in Britain, the head of NHS England has warned.
Sir Simon Stevens said more than 80 people discharged from quarantine on Thursday set an "important example".
Meanwhile, officials are tracing the contacts of the ninth person in the UK to test positive for the virus.
The woman went to hospital in an Uber, but Public Health England (PHE) said the driver is not at "high risk".
The new case – announced on Wednesday evening – is the first to be identified in London after she contracted the virus in China.
She "self-presented" at the A&E department of University Hospital Lewisham on Sunday 9 February, hospital chief executive Ben Travis said.
PHE said the Uber driver is "not considered high risk" because the journey was less than 15 minutes and there was not "close sustained contact".
Uber said it had temporarily suspended the driver's account "out of an abundance of caution". Asked if it would be compensating the driver for lost income, the company said: "We will be providing support to this driver."
GMB legal director Susan Harris said: "If Uber is genuinely concerned for his well-being – or for that of the public – they must make sure he receives payment during this enforced period of unemployment".
Mr Travis said the patient was immediately given a mask and escorted to be tested in a dedicated area outside the A&E building. After that, she was assessed further in an isolation room in the emergency department.
She was later discharged and taken home by ambulance.
All staff who had contact with the patient have been contacted, and two are undergoing "active surveillance" at home for 14 days on the advice of PHE, Mr Travis said.
On Wednesday, the test came back positive and she was taken for treatment at a specialist unit at St Thomas' Hospital that evening.
Meanwhile, a nurse who went into self-isolation after showing symptoms after sustained contact with someone who was being tested for the virus, has criticised the lack of advice she was given by PHE.
The unnamed nurse told Brighton newspaper the Argus she was sent home in a taxi in which she wore a medical mask but the driver did not.
She said she called NHS 111 but had to wait 15 hours to get advice from PHE on how to get tested – and felt she was given little guidance on how to stop the spread of the virus.
In other developments:
'Contain, delay, research, brace'
Meanwhile, more than 80 people who stayed in accommodation at Arrowe Park Hospital in Wirral for two weeks have left after testing negative for the new strain of coronavirus.
They are one of two groups of British nationals evacuated from Wuhan, with the second quarantined near Milton Keynes.