The Lakeshore Advantage board is adding two education leaders to its ranks. Bill Pink and Dale Nesbary, presidents of Grand Rapids Community College and Muskegon Community College, respectively, are the newest board members.
Their appointments signal the priority Lakeshore Advantage is placing on access and affordability of higher education as a growth strategy for the regional economy in the coming years.
It's the first time the nonprofit local economic development organization has had a college president on its board, let alone two. 
Economic indicator
An important indicator of a healthy economic region is educational attainment, explains Jennifer Owens, Lakeshore Advantage president. The organization's 10-year target for the Lakeshore includes the region ranking at or better than the national average for educational attainment, having a bachelor's degree or higher. 
"Educational attainment is one of four important economic indicators of a healthy economic region. The additional measures — median household income, total employment growth, and average annual wage — are positively impacted when the educational attainment in a region increases. We are excited about the synergies having two community college presidents join our board will create for moving the needle for all these indicators, a win-win for businesses and people living and working in our region," says Owens.
Lakeshore Advantage recently commissioned a study with the W.E. Upjohn Institute for Employment Research to understand how to achieve this 10-year target. One of the barriers identified is access and affordability of higher education in the region. 
Plant manager appointed
In addition to Pink and Nesbary, the Lakeshore Advantage Board of Directors appointed Hawk Dobbins, plant manager at fairlife, to the board.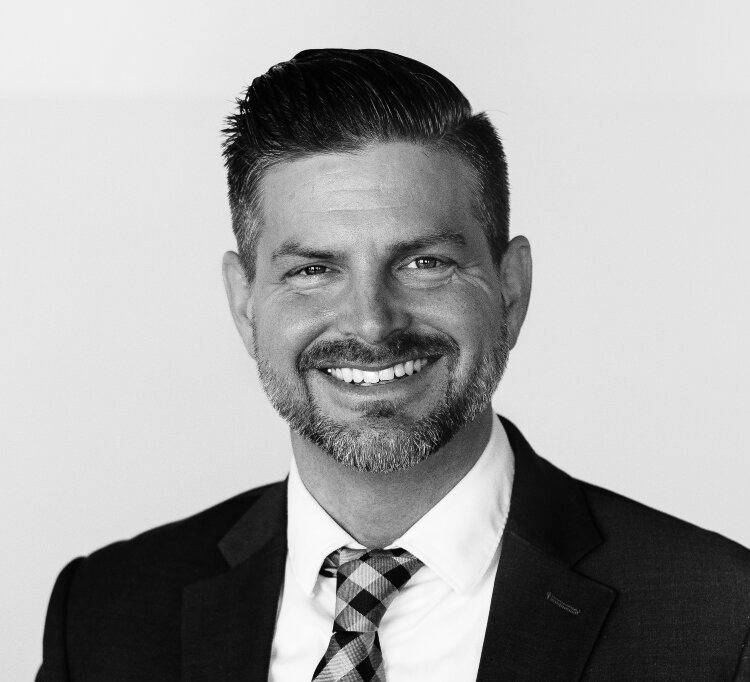 Hawk Dobbins
"Dr. Pink and Dr. Nesbary bring to the board insight and alignment to increasing educational attainment and skilled workforce training in our region. Hawk Dobbins represents the primary employers Lakeshore Advantage serves, leading and innovating at fairlife's local food manufacturing operations," says Scott Brooks, Lakeshore Advantage board chair.
Choosing new board members is a months-long process for the existing members, where they evaluate industries and diversity of business and culture representation, and what is needed to be sure the board represents all different voices that will continue to make the Lakeshore a community of choice for talent and business attraction and retention. 
Lakeshore Advantage has had higher education representation on its board in the past, but never a college president. Jim Bachmeier, former vice president of strategic initiatives for Grand Valley State University, served on the board until June 2019, when he accepted a position outside of the region with Ferris State University.
GRCC Lakeshore campus
Pink's appointment comes as GRCC is consolidating its Lakeshore campus into a new location in the Shops at Westshore in Holland Township to make a college education more accessible for Lakeshore residents.
"Our presence in Ottawa County is important to me. I am honored to be a part of the Lakeshore Advantage board, as our college has had a strong relationship with the organization for quite some time. Our new GRCC Lakeshore campus is another prime example of the importance we place on the Lakeshore community," Pink says. 
GRCC is renovating the former JCPenney in the mall, a 50,000-square-foot building near the intersection of U.S. 31 and James Street. The campus will include classrooms for both arts and sciences and workforce classes, as well as student resources. The project is planned to be completed by the fall 2021 semester.
 
===========
Website source