For more than 72 years, United Way of Acadiana has been operating in the region to help strengthen our community by lifting up our local nonprofit groups and providing disaster relief services. Today, United Way of Acadiana is a team of community-based problem solvers who are focused on having a positive impact on the growth and well-being of our community and neighbors.
United Way of Acadiana serves as a conduit for local nonprofits while connecting clients to services, providing access to funding, providing support services and access to resources. The focus is always on community collaboration as United Way of Acadiana pursues its mission to unite people and organizations who have the passion, expertise and resources to create more opportunities for a better life.
"Communities are always changing and the solutions to problems are ever-evolving. We pioneer solutions to old problems by mobilizing our community, and leveraging new and existing partnerships in creative, innovative ways," said Carlee Alm-LaBar, United Way of Acadiana President and Chief Executive Officer.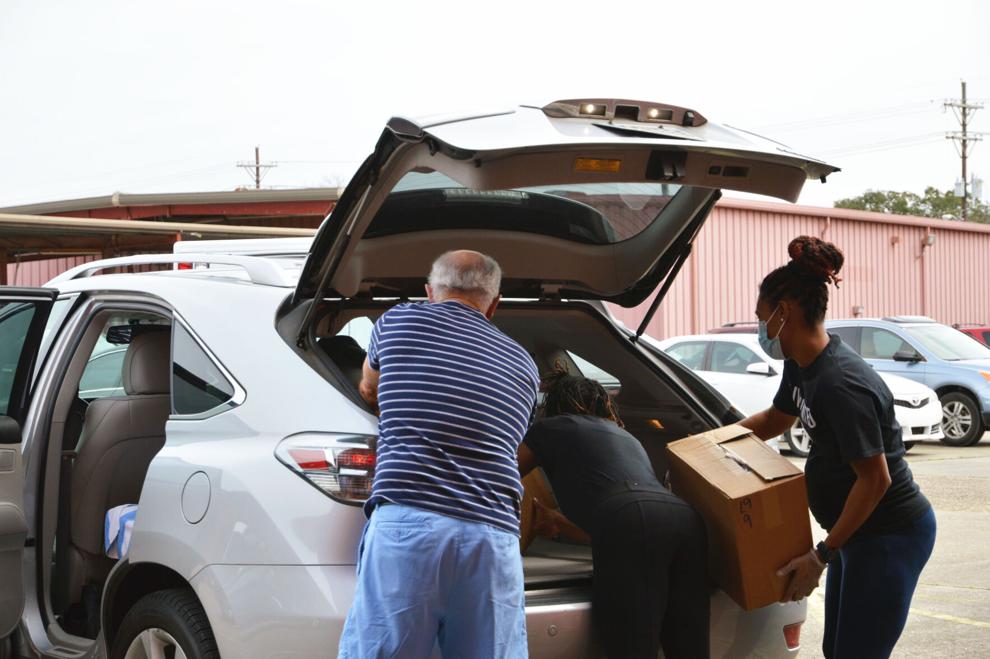 Some of United Way of Acadiana's most impactful work is through Plan of Action for Community Transformation (PACT) grants. Started in 2008, United Way of Acadiana's PACT United provides grants to organizations focused on helping more children graduate from high school, building financial stability in hard-working families and ensuring that neighbors meet their basic needs.
During the 2020-2021 grant cycle, United Way of Acadiana invested $440,000 into 28 community programs created and administered by regional nonprofits. New programs will be selected through this initiative during the 2021-2022 cycle. Those programs will be announced later this spring.
United Way of Acadiana is predominantly focused on three areas: education, earnings and essentials. Here is more about how the organization is working to improve the community through its work in these areas.
Education: Learn United and Early Head Start Partnership
In a single year, more than 62,000 people engaged as part of the United Way of Acadiana movement for education. Those connections include directly serving 59,707 local children with valuable programming, books, school supplies, mentors and readers.
United Way of Acadiana embraces a collective impact approach when it comes to education. There are multiple collaborations with schools and agencies across the area. One example is the partnership with Early Head Start (EHS). United Way of Acadiana's Early Head Start Program provides quality early childhood education, at no cost. The program's home-based option provides services to children and pregnant women, which in turn supports parents in nurturing their child's development in the home.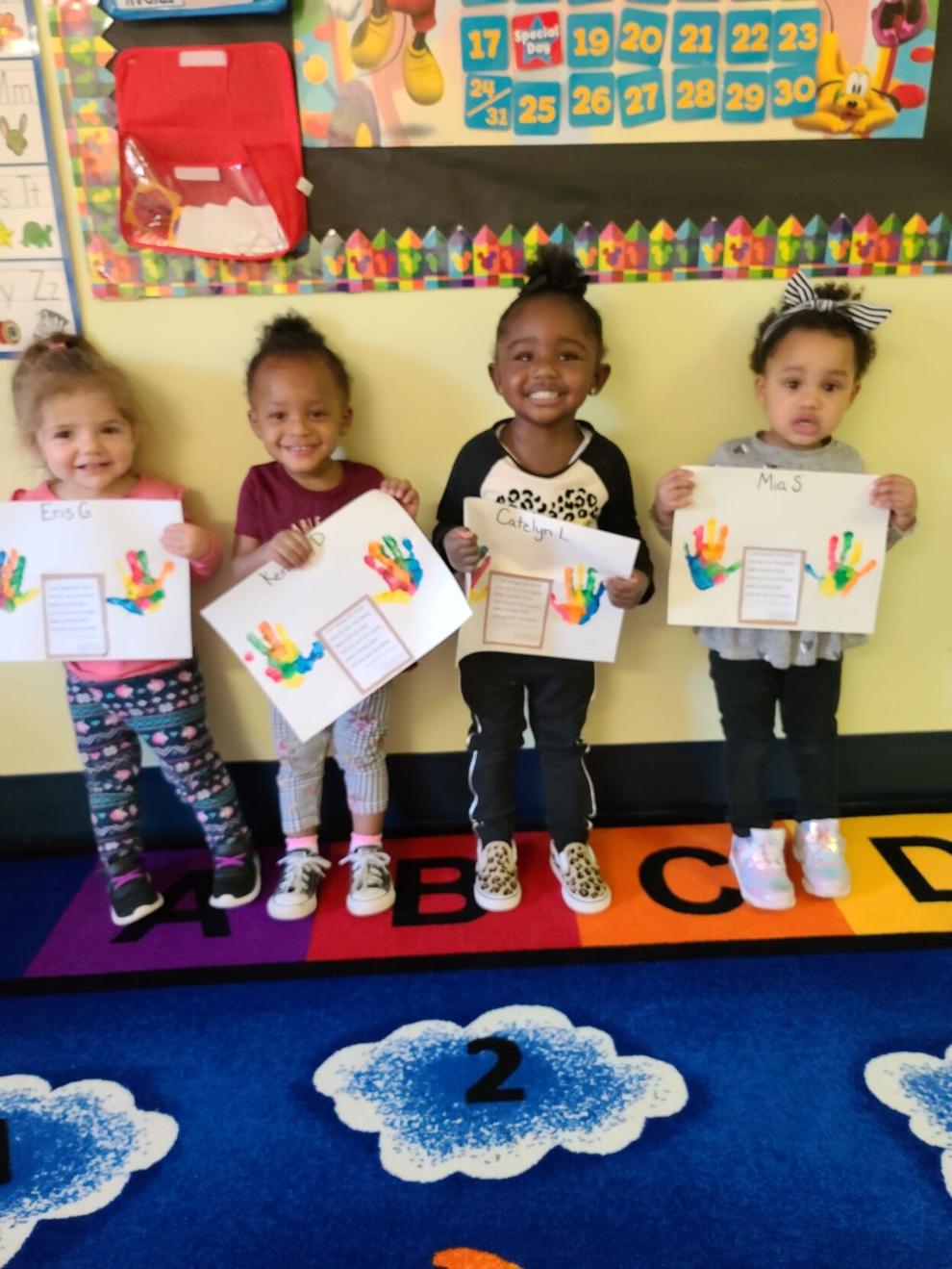 In response to the COVID-19 pandemic and the resulting transition to hybrid or virtual learning, United Way of Acadiana led an effort to bring more educational opportunities into the homes of Acadiana children. United Way of Acadiana, AOC Community Media and sponsor Cox Communications partnered to cablecast educational programming on AOC's channels and digital platform through the Learn United partnership. Other partners included the Lafayette Parish School System, Lafayette Education Foundation, Lafayette Parents for Education, Love Our Schools, LUS Fiber, CGI, the UL Learning Lab and the Acadiana Center for the Arts. Content included traditional teaching segments, experiments, exercises, activities or students conducting educational experiments at home.
Earnings: VITA and Bank On Acadiana
United Way of Acadiana's Volunteer Income Tax Assistance (VITA) program offers free and reliable tax preparation services to local families. Anyone is eligible if their annual household income is below $57,000. The program is a key way that the United Way of Acadiana is working to help individuals and families achieve and maintain financial stability.
This year, there are 11 VITA filing locations in Acadiana. Most locations offer services on an appointment-only basis because of virus safety restrictions. For locations, available dates and to schedule an appointment, visit www.unitedwayofacadiana.org/VITA.
Another program focused on strengthening financial stability in the community is the newly launched Bank On Acadiana. Through this program, Acadiana residents will have access to support including affordable low-to-no cost checking accounts regardless of their checking history, resources for credit counseling, pathways to home ownership and money management skill training. Based on successful Bank On programs across the country, including several in Louisiana, the local, collaborative program aims to raise public awareness, reach those who are unbanked and expand access to financial education.
"Financial security for our community is now more important than ever. Many of our residents are facing financial insecurities, some for the first time, due to job losses, illnesses and the general impact of the COVID-19 pandemic," Alm-LaBar said. "This program will offer the support that many of our residents need now to take their next step towards financial stability."
United Way of Acadiana has partnered with several local financial institutions to launch the program and will be looking to partner with more institutions as the program continues. Early participants include B1 Bank, IBERIABANK (a division of First Horizon), Hancock Whitney, Home Bank, Meritus Credit Union, Pelican State Credit Union and Investar Bank.
Essentials: Second Harvest Partnership and 2-1-1
United Way of Acadiana believes that no one should have to face a crisis alone. When disaster strikes or when a family or community is dealing with challenging circumstances, United Way of Acadiana is committed to helping our neighbors.
"Our most basic needs – food and shelter – must be met before we can think about piecing our lives back together after a disaster or set long-term financial and educational goals," Alm-LaBar said. "In times of crisis, we're simply thinking about things we need most – housing, prescriptions, food, utility assistance, personal care and transportation services."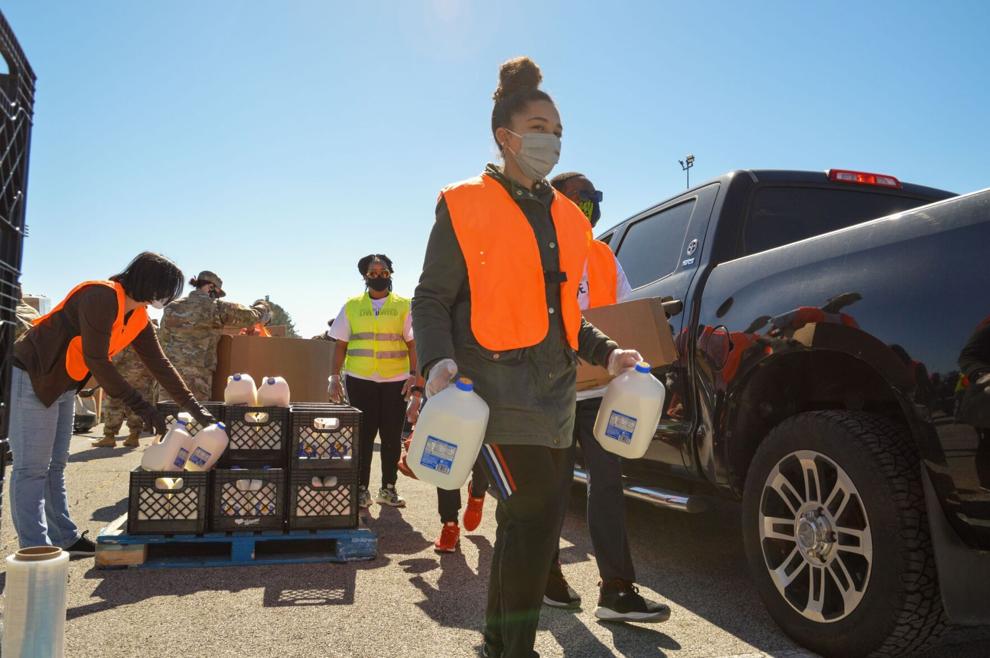 United Way of Acadiana is a partner with Louisiana 2-1-1, administered locally by 232-HELP. This free phone service connects individuals with a variety of resources, including food, shelter, financial assistance, medical information, crisis intervention services, counseling, job training, support for older adults and persons with disabilities, childcare, after school programs, tutoring and more. Anyone can access these services by simply calling 211.
Also, United Way of Acadiana has a close partnership with Second Harvest Food Bank. The organizations work closely together to collect food donations for those in need, then distribute the collected items to area families. In 2020, United Way of Acadiana partnered with Second Harvest Food Bank and the University of Louisiana at Lafayette to distribute 500,000 pounds of food at six mass food distributions.
How To Continue The Impact
United Way of Acadiana worked with local partners throughout 2020 to help the community as so many were affected by COVID-19 and multiple hurricanes that hit the Louisiana coast. The organization raised $124,395 for COVID-19 relief, served more than 52,000 meals to 669 homebound clients and raised $70,783 for hurricane relief.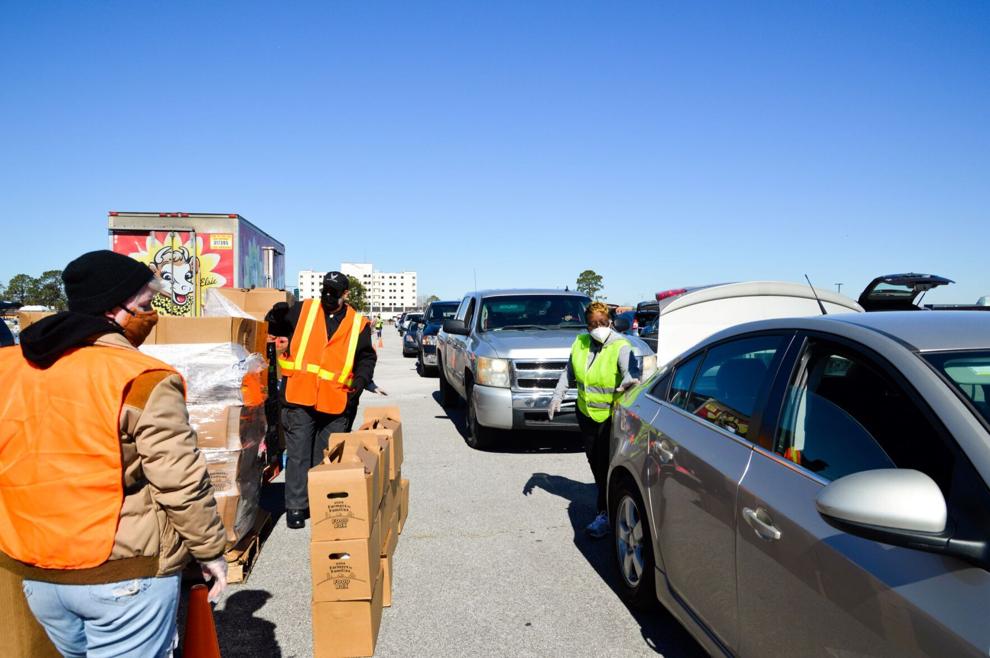 There are many ways to give back to the community, including by giving time or donations. Anyone interested in helping can register online through United Way of Acadiana's Volunteer Center, a partnership with Parish Proud. This platform connects more than 500 volunteers to needs throughout Acadiana hosted by more than 20 registered agencies who are looking for support.
United Way of Acadiana serves Acadia, Lafayette, St. Martin and Vermilion parishes. For a complete list of programs, services and partners, visit www.unitedwayofacadiana.org.
===========
Website source