---
When Babs and Tommy Talley moved back to Baton Rouge from Los Angeles in 2009, they bought a small house in Hundred Oaks with a 1,000-square-foot apartment in the rear that they decided to offer as a short-term rental on Airbnb. Their kids were little at the time, and they thought it would be a fun way to share their new city with visitors and acquaintances from the movie industry while also generating a little extra income.
It was.
Two years later, the Talleys sold the house and moved to a bigger place in Old Goodwood, this one with a pool house that they, again, rented out on Airbnb. It, too, did well. So they branched out and bought two more houses as investment properties—one downtown, the other in Mid City. They renovated them and offered them as short-term rentals. Today, they own three houses with a total of seven rental units that, together, generated nearly $150,000 in rental income last year, roughly 40% more, by their estimates, than they would as long-term rental units.
"A lot of people demonize Airbnb as the death of cities but it is a bit of hyperbole," says Tommy Talley, who owns marketing firm Echo Tango. "We generate a lot of extra revenue and we have a real estate portfolio now but we have also put some houses back into commerce that no one quite knew what to do with. We've invested in them and fixed them up and that's good stuff."
The Talleys represent one perspective on an increasingly rancorous debate that is playing out in Baton Rouge, as it is around the country, over short-term rentals and how they should be regulated. Like ridesharing apps did with taxis and e-retail with brick-and-mortar stores, platforms that enable short-term rentals—of which Airbnb is the most dominant—have upended the traditional lodging market by giving travelers an alternative to hotels that in many respects is more preferable.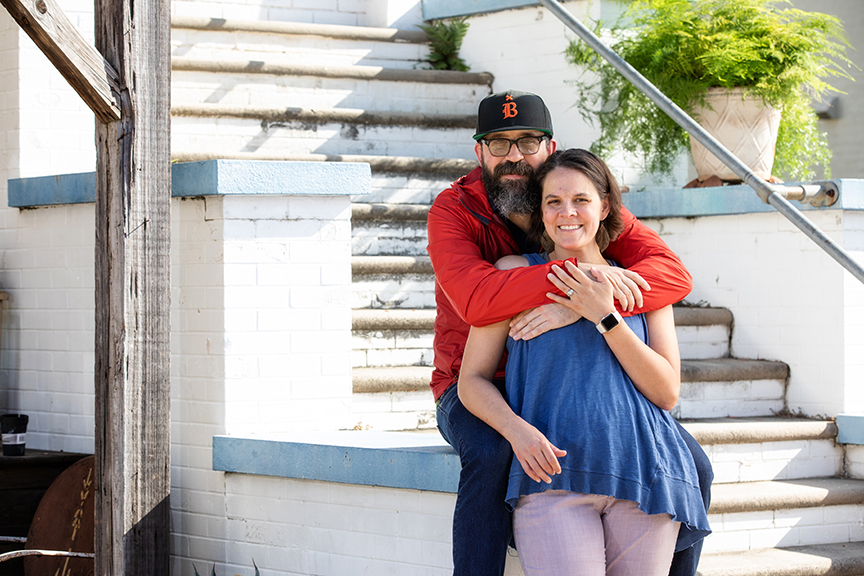 "We average $4,500 a month from the 3-unit house on a $2,500 mortgage. It's hard to say what it would be if we had to go back to long-term rental but it might decrease by 30 (percent) or 40 percent."
TOMMY TALLEY

, who along with his wife, Babs, rent three homes through Airbnb
---
But with the rise of short-term rentals have come a host of criticisms, rooted in legitimate problems. Among them: Short-term rentals rob neighborhoods of their local character and drive up property values, reducing the already limited supply of affordable housing. In some neighborhoods—like Spanish Town, where the local debate on the issue is focused at the moment—they also create parking challenges on streets that have insufficient residential parking to begin with.
At the moment in Baton Rouge, Metro Council member Tara Wicker, who represents Spanish Town and the broader downtown area, where many of the city's short-term rental units are located, is working on legislation to address some of the issues that have been raised in recent months. But the process is already fraught with controversy and riven by factions. Some question Wicker's motives and allegiances. A draft ordinance she floated earlier this summer was blasted by Spanish Town residents. Now, she's reworking the ordinance and declines to say what her new version will look like.
But whatever happens in Spanish Town, the issue raises larger questions that are important for a city to answer, especially one that has struggled with smart growth and seems chronically involved in land-use disputes. Experts say it's important for Baton Rouge to take its time and get it right in order to avoid long-term problems that will exacerbate existing problems.
"We have to get away from reactionary ordinances and take a long-term, thoughtful approach," says Camille Manning Broome, president and CEO of the Center for Planning Excellence. "What does affordable housing look like in Baton Rouge? What protections and character do we want for our historic neighborhoods? Those are the kind of multilayered questions we should be trying to answer."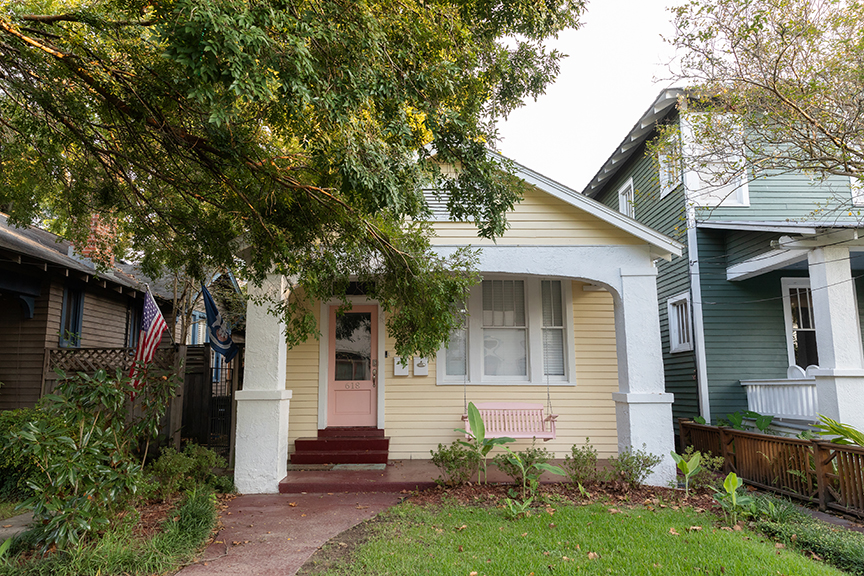 Explosive growth
Until 2008, the market for short-term rentals was pretty much limited to traditional tourist developments like beach condos or mountain cabins. Then, Airbnb burst onto the scene, with an online platform that was designed to connect property owners, who had a spare bedroom or garage apartment to share, with travelers, who wanted a less expensive alternative to hotels that would also provide them with a local experience akin to that of a traditional bed and breakfast.
The concept exploded. In just a little more than a decade, Airbnb has logged more than half a billion guest stays in more than 100,000 cities worldwide, according to the company's website, which also notes there are currently more than six million Airbnb listings in 191 countries. And that's just Airbnb, which is by far the largest, though not the only such platform.
As the platform grew, the market changed. Though many hosts continued to offer stays in or on the site of their primary residences, plenty of other investors began buying properties and offering them as whole-house rentals. It's an important development in the evolution of the industry because it has changed what the platform set out to be and is at the root of much of the controversy over short-term rentals.
Baton Rouge—being a mid-sized city that isn't a major tourist destination like New Orleans or San Francisco, where short-term rentals now comprise whole swaths of neighborhoods—hasn't seen its population of short-term rental properties spiral out of control. But the Capital Region also has its fair share of special events that attract people from around the state, and a small but growing cottage industry of short-term rentals has sprung up in recent years to accommodate them.
According to the Airbnb website, there are nearly 300 units in the metro area offered for short-term rental. When you include sites like Homestay.com and VRBO.com, the number jumps to 400 or so, though it's hard to say for sure because some properties are listed on multiple sites and there's currently no requirement that property owners register their units at the state or local level.
"We understand there is a demand, at times growing, to want to stay in short-term rentals," says Visit Baton Rouge President and CEO Paul Arrigo. "We recognize they are a growing part of the visitor landscape."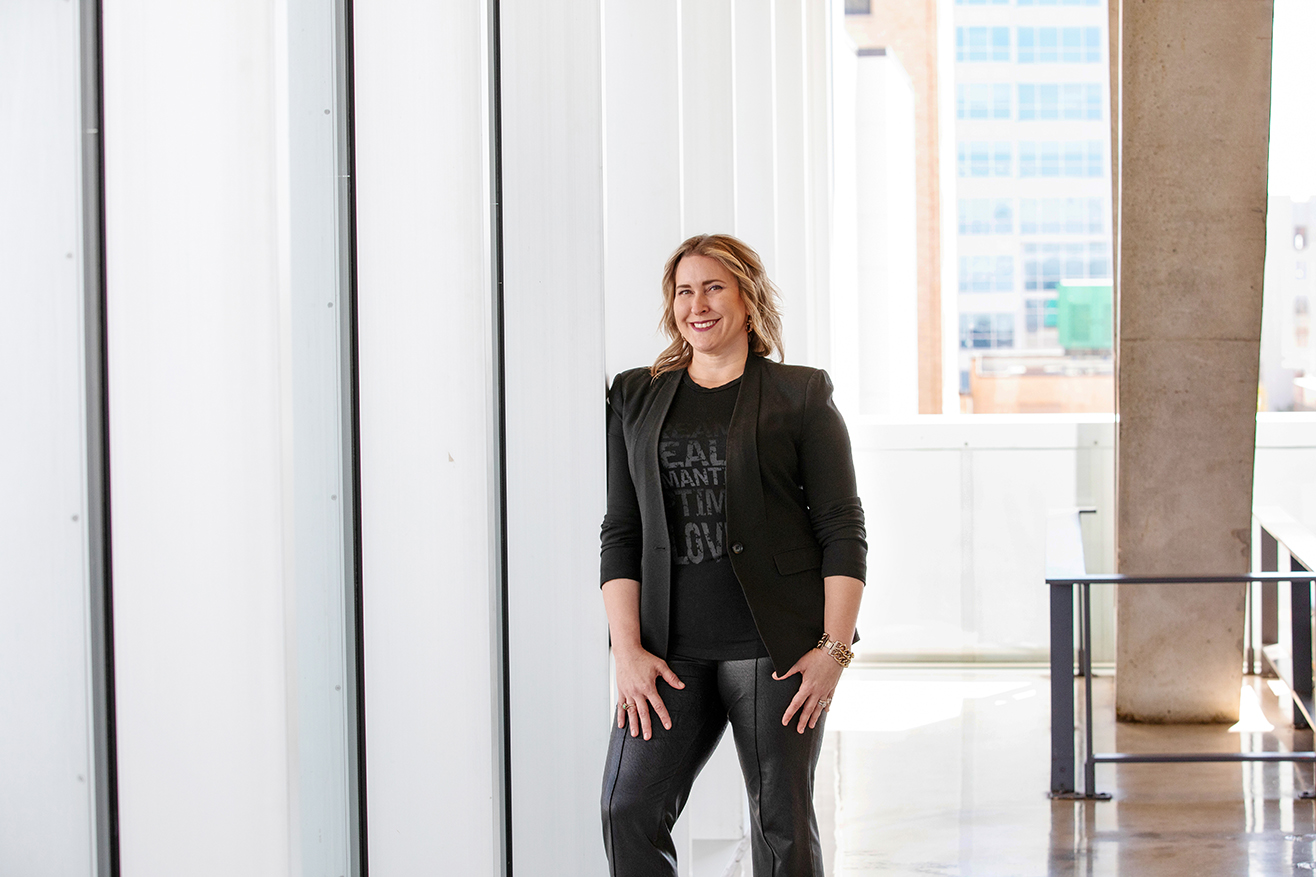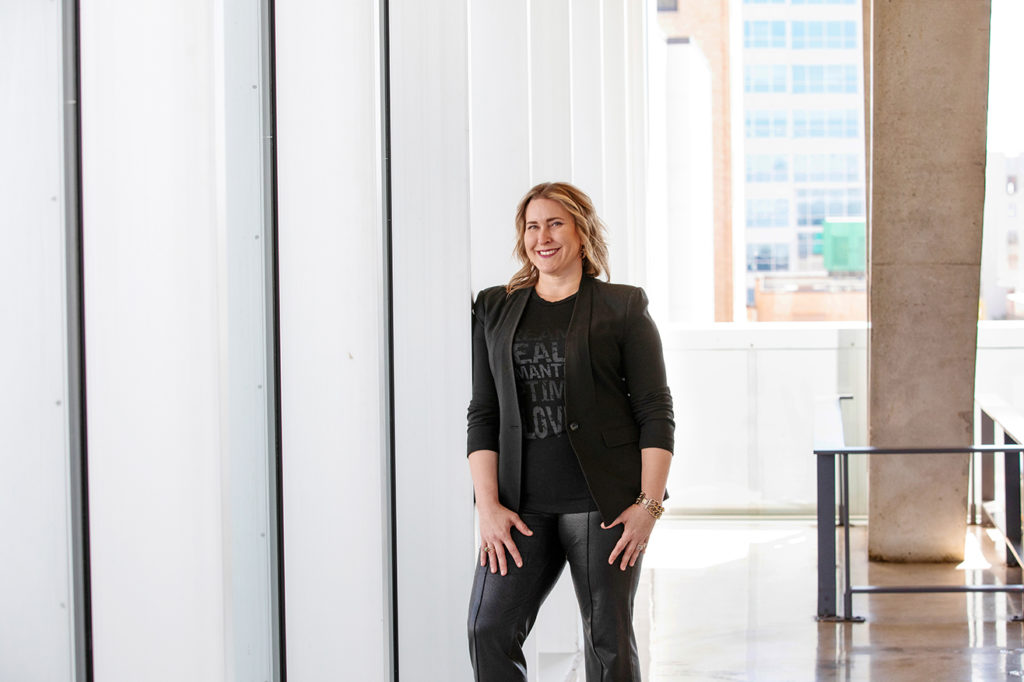 "You're turning residential property into investment property and neighborhoods of short-term rentals, which isn't good for a neighborhood or a community. It eats up affordable housing stock and destroys neighborhoods."
CAMILLE MANNING BROOME

, president and CEO, Center for Planning Excellence
---
Parking problems and late-night revelers
Among  the more popular areas for short-term rentals are the downtown neighborhoods of Spanish Town, which is a local historic district, and Beauregard Town, which is not, but working to become one. Along with their proximity to the Mississippi River and state Capitol, the downtown neighborhoods have a charm and character enhanced by their Victorian and craftsman-era cottages, many of which have been offered as whole- or partial-house rentals for years.
In recent months, however, the practice has become a problem in Spanish Town. According to leaders of the Spanish Town Civic Association, trouble started in April 2018, when Pinnacle Homes and Properties, which is owned by Zachary businessman Jabari Alexander, bought the 1,500-square-foot double at 618 Spanish Town Road for $200,000 and, after some renovation, began offering both two-bedroom units for short-term lease.
"It started with him because he was the first one whose tenants were making so much noise we had to call the police," says photographer and longtime Spanish Town resident Marie Constantin. (Disclosure: Constantin has done contract photography work with Business Report in the past.)
Worse than the late night disturbance, say Constantin and others, is that Alexander's tenants, who have numbered as many as 11 between the two units in the house, have, at times, taken up all of the available parking along Spanish Town Road, which is already at a premium
"They had a wedding party staying there and the bride and bridesmaids were coming and going all day on a Friday," says Spanish Town resident Mary Jane Marcantel, an officer on the civic association board. "There were 12 cars parked there that whole day and none of them had parking passes that belong to Spanish Town."
Tensions heightened in June 2018, when Pinnacle bought another, larger property two doors down at 604 Spanish Town Road for $350,000 and began renovating it, with plans Alexander confirms, to subdivide it into five units for short-term rental. Some in the neighborhood were outraged. Not only were they worried about parking shortages and disruptive tenants, but they had deeper concerns about what the practice would do to the fundamental character of the neighborhood and the availability of affordable housing stock.
"You're turning residential property into investment property and neighborhoods of short-term rentals, which isn't good for a neighborhood or a community," Manning Broome says. "It eats up affordable housing stock and destroys neighborhoods."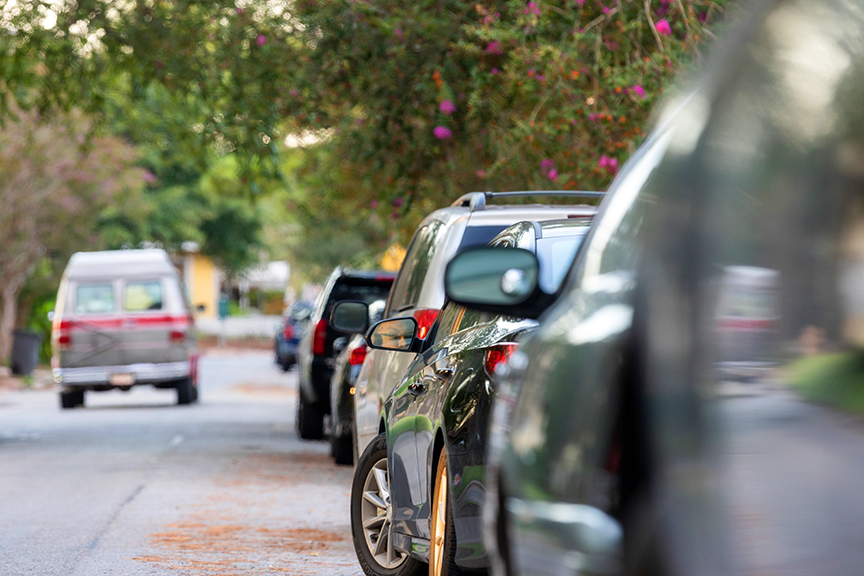 In response to the concerns about Alexander, Wicker and Planning Director Frank Duke drafted an ordinance earlier this year that would have applied only to the city's two historic districts, Spanish Town and Dreher Place. It called for limiting the number of short-term rentals in those districts to 3% of the total properties and required landlords to register their properties for a $500 fee. The Spanish Town Civic Association balked.
For one thing, the ordinance failed to address—or even mention—the issue of whole-house rentals, which is what Marcantel, Contantin and others see as the root of the problem. What's more, by limiting the number of owner-occupied short-term rentals in the neighborhood, it stood to cut out of the market those who, for years, had been renting a room from their primary residence and relying on it as a source of income.
"We support unlimited owner-occupied short-term rentals," says Constantin, who, herself, rents part of her house on Airbnb. "Our issue is with whole-house rentals."
Wicker says she is trying to balance many perspectives. She has met with residents of Spanish Town as well as Alexander, whom she claims not to know personally, and says even among Spanish Town residents there are divisions and different perspectives.
"Some people want a cap, some don't like that," she says. "Some want to ban whole house, but there is a difference of opinion on that."
Since a June draft ordinance was inadvertently released and circulated, Wicker has gone back to the drawing board to work on a new ordinance. Separately, she is working on legislation that could change the parking rules in Spanish Town, which has aroused suspicions among some Spanish Town residents.
Adding to their concern is the fact that the lobbyist for Airbnb on this issue,  Courson Nickel, is also a lobbyist for the city-parish on legislative matters.
Alexander, meanwhile, denies his tenants have been rambunctious or troublesome. He says his property management company keeps close tabs on his renters and houses. (Pinnacle owns numerous properties throughout the parish). He says he understands the concerns of Spanish Town residents, but claims they have harassed his tenants on at least two occasions.
"I'm not the bad guy here," he says. "I don't want to ruin the neighborhood. I'm born and raised in Baton Rouge and I love it here. I agree there should be a limit and rules in place. I just want them to consider my investment. I bought a rundown house and put it back into commerce."
Where it makes sense
While Wicker won't say what the latest version of her ordinance looks like, she says it will pertain to the entire city, not just its historic districts because the issue is bigger than just one or two areas. It's complicated and there are different concerns in different neighborhoods. Nearby Beauregard Town, in fact, actually has more short-term rental units than Spanish Town, according to the Downtown Development District. There, parking is not as problematic, and property owners like Doug Shaffer, who works in the athletic department at LSU, considers himself a conscientious landlord, even though he does offer two properties as whole-house rentals on Airbnb.
Shaffer has owned the houses for several years and invested heavily in renovating them. He lives nearby, in Beauregard Town, and he and his family members, who share in the upkeep and operations of the properties, see themselves as ambassadors of Baton Rouge.
"My business model is not to prostitute the property and see how many guests and nights I can put in this property to make money," he says. "My model is to share these beautiful properties with people who recognize a unique opportunity and need in the Baton Rouge area and want something better than what they'd get for giving Hilton $200."
Shaffer has a thorough screening process for his properties. He says his guests are engaging and come to appreciate Baton Rouge. He has had many repeat visitors—like the woman from Chicago, who's rented one of his houses for the past three years when she comes to run the Louisiana Marathon.
Admittedly, it's a good investment too. He and Talley both acknowledge they can make a lot more money from their properties by renting them out on a short-term basis than with month-to-month or long-term leases, where the rates would have to be lower to be competitive and the maintenance, because of greater wear and tear, would be higher
"We average $4,500 a month from the 3-unit house on a $2,500 mortgage," Talley says. "It's hard to say what it would be if we had to go back to long-term rental but it might decrease by 30 (percent) or 40 percent."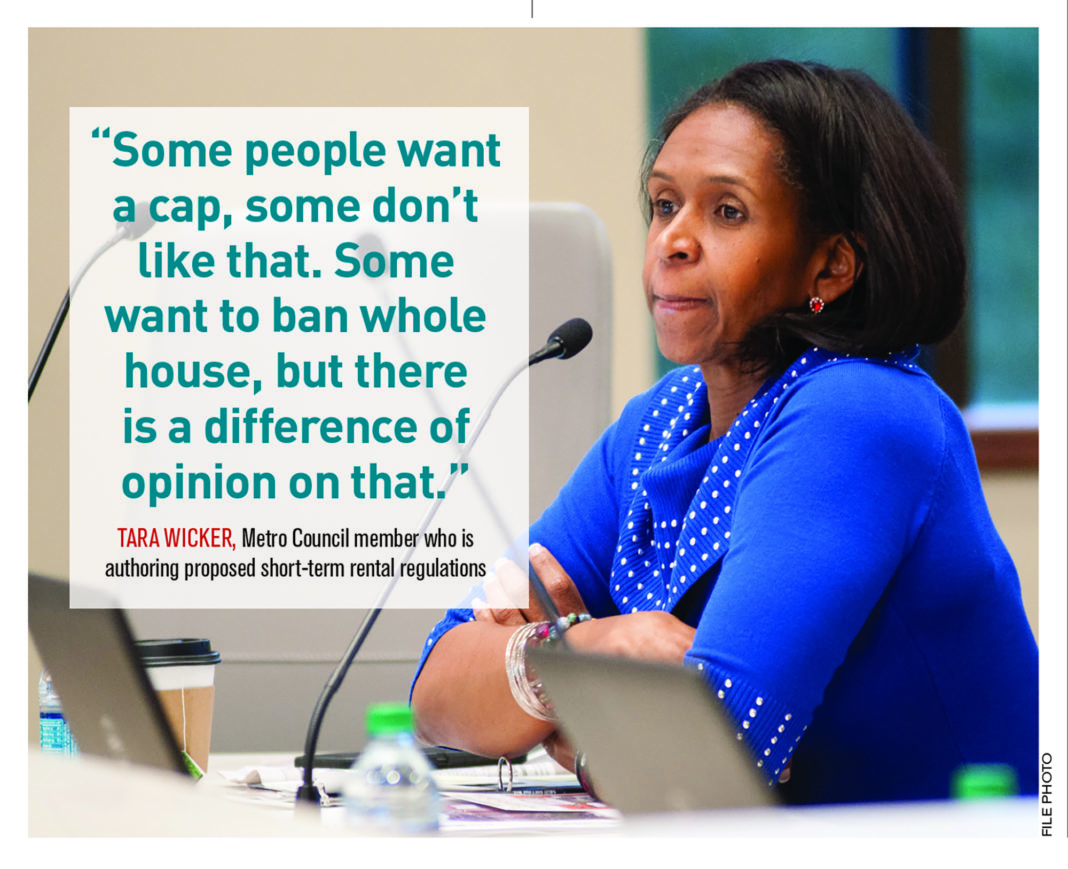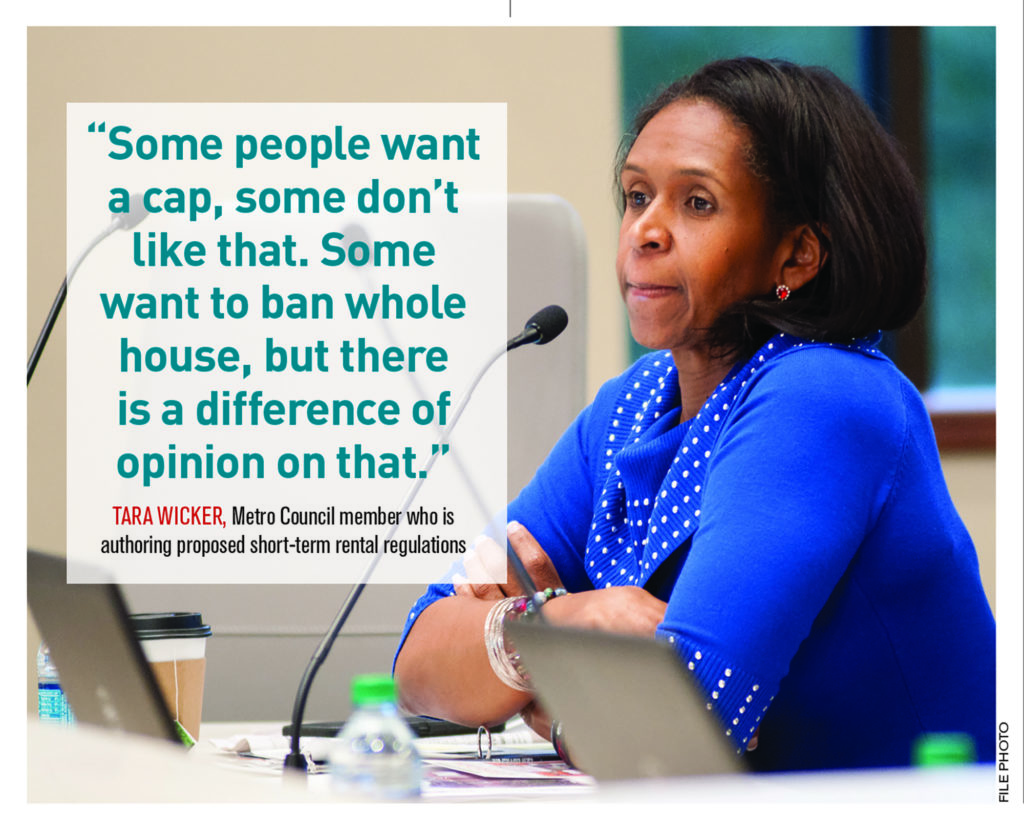 Spanning the country
But if growing trends around the country are any indication, whole-house rentals may be on the way out. New Orleans recently banned all short-term rentals in the historic Garden District and French Quarter, save for Bourbon Street, and restricted them elsewhere in the city to owner-occupied properties that claim a homestead exemption. In other words, whole-house rentals are no longer allowed anywhere in the Crescent City.
San Francisco, New York and Santa Monica, California, also have cracked down, in large part because of concerns about gentrification and affordability. A growing body of data shows that short-term rental platforms have eliminated some 6,500 homes from Toronto alone, according to a report from an organization called Fairbnb. In Boston, meanwhile, long-time residents of Chinatown are reportedly being displaced by overseas speculators, who buy property at inflated prices then list them as short-term rentals.
There are even websites that encourage such speculation. Air DNA, which provides analytics for the short-term rental market, rates cities with a letter grade on their investment potential. After the passage earlier this year of New Orleans' strict new laws, the city's grade on Air DNA plummeted, says Constantin, who has followed the site.
"They're pointing investors to the cities where they can go to mop up," she says. "That's not how this is supposed to work. It's a real problem."
Baton Rouge currently is not graded on the site.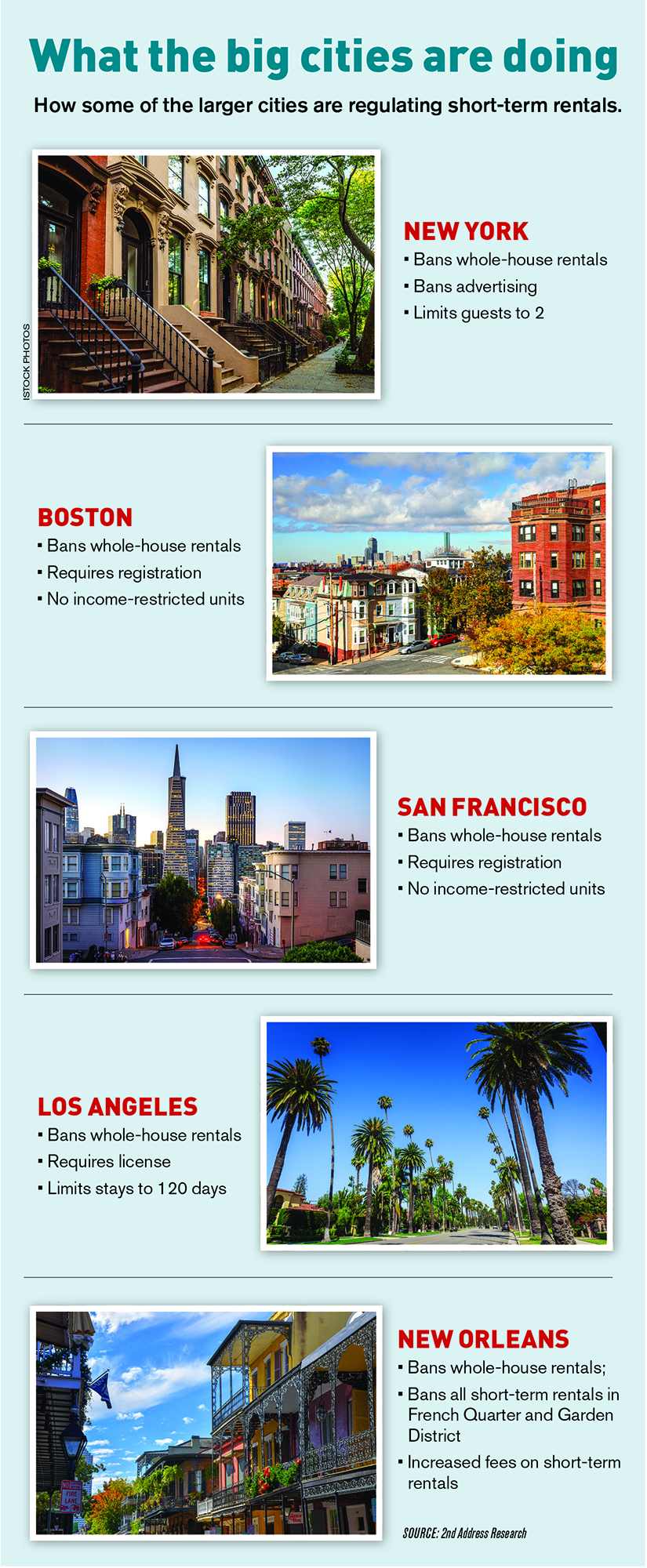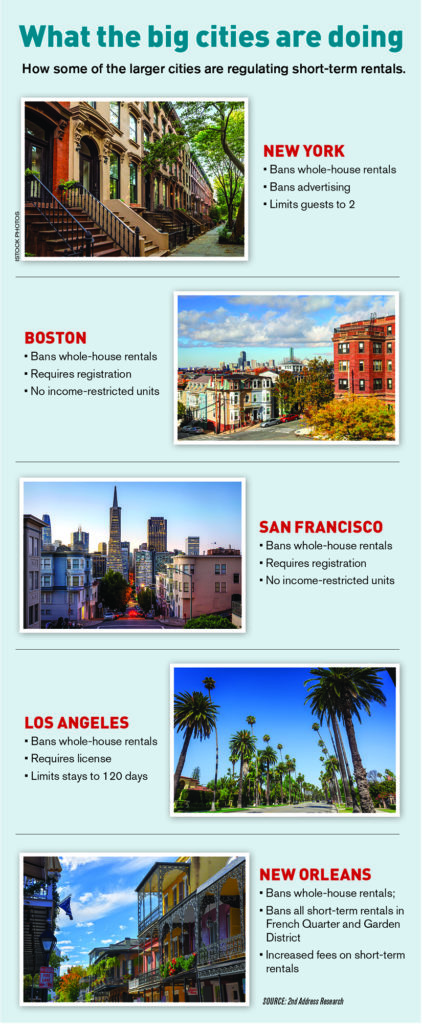 Looking forward
So what should Baton Rouge do as it tries to get its arms around an issue that, while not among its most pressing crises, has the potential to affect its neighborhoods, housing stock and visitors' market in years to come?
For starters, experts advise slowing down and spending time collecting data on the existing housing stock in the market and in market trends. It's important to look to other cities that have successfully navigated this issue in the past couple of years. New Orleans passed regulations two years ago that only made things worse. Earlier this year, it had to go back and correct its prior mistakes.
"We need to learn from their experiences and not rush into anything," Manning Broome says.
It's also important to consider regulations that take into account the unique character of each neighborhood and, potentially, offer different protections for different areas. Regulations governing Spanish Town, perhaps, should be more limiting than those in Beauregard Town or near LSU.
Enforcement provisions are also key to successful regulations. San Francisco's tougher rules are among the strictest in the nation. But local media there report that only a fraction of property owners are complying with them.
Manning Broome and others also call for greater transparency and a planning process that involves multiple stakeholders and neighborhood organizations, not just one council member, who represents a unique and, often, divided district.
"It's not just about property rights—it's about neighborhood character, maintaining affordability, and promoting livability," Manning Broome says. "Approaching the question from a planning perspective will help keep community vision and goals at the forefront of the conversation."