20 Under 40: Amelia Kowalisyn offers support in difficult times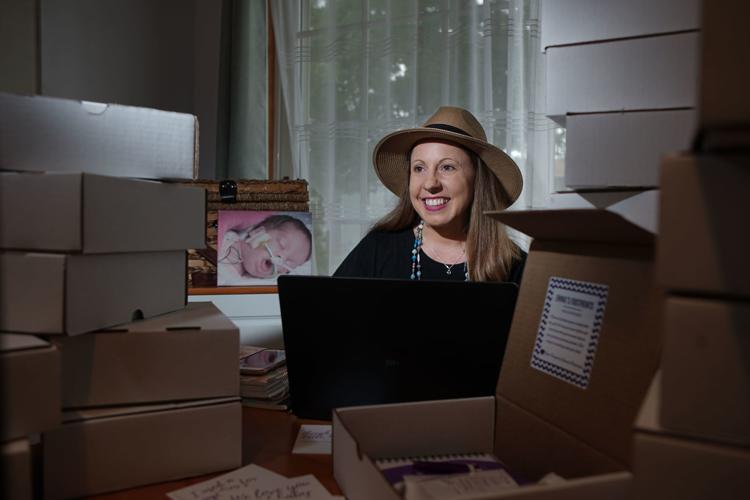 "Knowing that you're not alone going through an experience like this means the world," said Amelia Kowalisyn, founder and president of Emma's Footprints, a non-profit organization which provides support and comfort to families with babies in a neonatal intensive care unit, as well as families who have experienced the loss of a baby, from pregnancy through infancy.
Kowalisyn, 37, of Valparaiso, knows firsthand how important it is to find a support group that understands what parents go through during the loss of a baby. She and her husband, Joe, lost their daughter, Emma Rose, who passed away on Nov. 5, 2014 due to complications from a severe stroke she had in utero.
On Oct. 13 of that year, a scan determined that Emma had stopped moving when Amelia was 31 weeks pregnant, and an emergency C-section was performed. Emma was born along with her twin brother Alexander, and both were moved swiftly to the NICU at Porter Hospital in Valparaiso, where Alex would remain for 27 days.
In the NICU, Emma wasn't responding, and a test revealed the in-utero stroke. At one week old, she was airlifted to Riley Children's Hospital in Indianapolis, where doctors said it was the worst stroke they had ever seen in an infant. Amelia and Joe split their time between Alex at Porter and Emma at Riley. The couple continued to get bad news, and Emma died at just 23 days old in her parents' arms.
"During our time at the hospital, we received care packages from friends, family and people we didn't even know," Kowalisyn recalled. "We were so touched that we decided to give back to a local children's hospital in Emma's memory."
In lieu of flowers for Emma's funeral, the couple requested donations of items like snacks, activities and sundries to help others going through a similar situation. The day of the service, the funeral home was packed with donations. A story ran in The Times about the Kowalisyn's effort and "the donations started pouring in."
Almost overnight, Emma's Footprints was created.
"We saw that there was a need," Kowalisyn said. "We wanted to reach out to those who went through similar situations and we wanted to keep Emma's memory alive."
Currently, Emma's Footprints works with Riley Children's Hospital, Community Hospital in Munster, Porter, Franciscan Health St. Anthony Hospital in Crown Point, Beacon Hospital in South Bend and many others to provide care packages to parents of babies in the NICU. They also provide bereavement care packages which include comfort shawls, books regarding grief and a keepsake piece of jewelry.
Emma's Footprints also secured a grant to provide families with Cuddle Cots, which allow them to spend additional time with their deceased children, to every hospital in the area.
Every Oct. 15, Emma's Footprints hosts the Wave of Light Pregnancy and Infant Loss Awareness Day, for families to honor their babies lost to miscarriage, stillbirth and infant death. In addition, the organization is now offering Rainbow Baby care packages to parents who give birth to a baby after a loss of a previous pregnancy or infant.
The Kowalisyns also know the disappointment of miscarriage and the fear of getting pregnant after a lost child. Amelia suffered two miscarriages before the birth of Alex, now 4 years old, and Emma, and another two before delivering a second set of twins, Cameron and Christian, who are 2 years old.
Amelia credits the success of Emma's Footprints to the many volunteers who make a difference, as well as a professional staff with expertise in many areas related to infant loss. The organization includes an intake care coordinator, NICU care team leader, bereavement care team leader and healthcare liaison, who helps educate health care workers about available resources and about how to be sensitive to the needs of bereaved parents.
Michelle Michniewicz of Hobart is a certified birth and bereavement doula who works with Emma's Footprints, and was present at the birth of Cameron and Christian Kowalisyn. As a bereavement doula, she provides comfort to families of loss, including making a plaster casting of the baby's feet at the funeral home and creating an unofficial birth certificate for the parents.
"When you have a still birth, you don't receive an official birth certificate," said Michniewicz. "The certificates I create validate that a baby was actually born to the family."
Michniewicz knows the feeling of loss, as she experienced the still-birth of her daughter, Juno, when she was eight months pregnant. A friend told her about Amelia, and she reached out. Amelia provided comfort and support.
Less than a year after giving birth, Michniewicz became a doula so she could help others.
"People don't know what to say. Amelia and I are trying to change that by providing education to hospitals to change the way these families are treated," she said. "A hug and an 'I'm here for you' is plenty. Nothing they say will ease our pain."
Emma's Footprints holds monthly peer-led support groups for families with children in the NICU and established a phone number for NICU and bereaved families to call for peer support and resources. In addition, a document authored by Kowalisyn walks parents through the steps of the aftermath of infant loss and is provided at no cost.
Kowalisyn speaks openly about her experiences to help break the silence on infant loss. She was the director of outreach for the On Coming Alive Project and spoke at their bereaved parent's workshops that took place in the Midwest. Kowalisyn is a contributing writer to Still Standing Magazine, a member of the Alliance of Perinatal Bereavement and Palliative Care Facilitators of Northern Illinois, and has been featured in the Newborn & Infant Nursing Reviews Journal regarding NICU and OBYGN care for preemie and infant loss families.
She was also awarded the prestigious Up and Coming Most Influential Woman award for the non-profits in Northwest Indiana.
Kowalisyn is a busy mom of three and works as a travel planner, specializing in Walt Disney World, all while helping others experiencing the loss of a baby.
"I don't think there's another person who's more worthy of this award. The impact that she has on other people's lives is life-saving," said Michniewicz. "The night I talked to her, she saved me."
20 Under 40: Ashley Halpern brings creative designs to work and life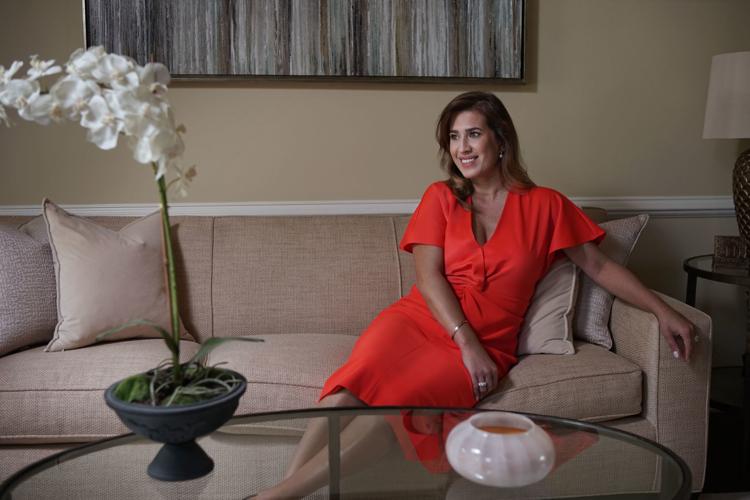 Ashley Halpern loves the artistry involved in her work designing jewelry at Albert's Diamond Jewelers — and is still surprised that others love it, too.
"It's emotional for me that a lot of people support my design work," Halpern said. "When I launched my jewelry line last year, I was nervous. But all of a sudden there were 30 people there — family, friends and Albert's customers I consider friends. And they were buying my jewelry."
At 19, Halpern worked at Albert's but wanted to go to art school in Los Angeles. Two weeks before she went she met the owner of Tacori, a maker of fine jewelry in California. It was serendipity, for the owner told her to call when she got to Los Angeles. "In the jewelry business it's like one big family across the country, a big network of lovely individuals who really care about each other."
Los Angeles was expensive, so Halpern called the Tacori owner. His receptionist was quitting in two days, so he told Halpern to come in for an interview, and she was hired. She was handling ordering for jewelry stores across the country needing custom pieces.
"I had a wonderful experience there," she said. But she was also going to art school and working a part-time job. "And I wasn't in the right lane at school. I found myself sewing high-fashion dresses and I'd be sewing a sleeve backward."
She moved back home to finish her art history degree and called Albert's. "I asked Josh Halpern if I could have my job back. He said yes, and I never left"
After awhile, she said yes to Josh Halpern, and they were married.
She earned bachelor's and master's degrees, taught at Merrillville High School and became Albert's corporate training director. Then, with two small children at home, she decided to step back. But by 2018 she was stepping forward again, as Josh wanted her to start a new jewelry line at the store.
"I came back full circle, with a sketch pad, creating something again," she said.
Now everything in Albert's cases is an Ashley Halpern design. "It's a complex process. I've spent weeks on one ring; I'll wake up in the middle of the night and think, 'let's try that design,'" and she quips, "I guess I did much better with jewelry than with clothes."
At home in Munster, the Halperns' two children sketch with Ashley. Their son, 8, began sketching earrings and cufflinks and has sold some of his designs. Ashley says she and her daughter will find themselves wearing the same color shoes and such.
"She said we should make some 'matchers' jewelry for mothers and daughters. She began drawing with me and I've developed a jewelry line called Matchers, for moms and daughters, sisters, friends." Several pieces are ready to buy and some are sample pieces in the store.
Meanwhile, Ashley's own newest design idea is LOML, her Love of My Life line for bridal collections.
When she's not coming up with new ideas at work, she's working with her idea for the community, where she has been a longtime volunteer. A few years ago she developed a project run from her home, collecting donations of clothing and essential items and delivering them to places in the community.
"I wanted my children to understand that they are more fortunate than most people worldwide, so they donated items for the toy drive," she said. Once again, the children joined her in coming up with an idea that became Kids Care NWI. At the first meeting with 20 kids Ashley encouraged them to brainstorm.
"Our first outing we visited a nursing home, played games, brought cookies, talked with residents and met a 100-year-old woman. The kids had a ball," Halpern said.
For the second outing the kids worked in the Giving Factory sorting clothes for kids in need. They'll pitch in for Albert's MS auction and plan to be fund raising with lemonade stands.
Ashley Halpern is creative with designs for jewelry and for life.
20 Under 40: Breanne Zolfo's 'crazy idea' is making a positive impact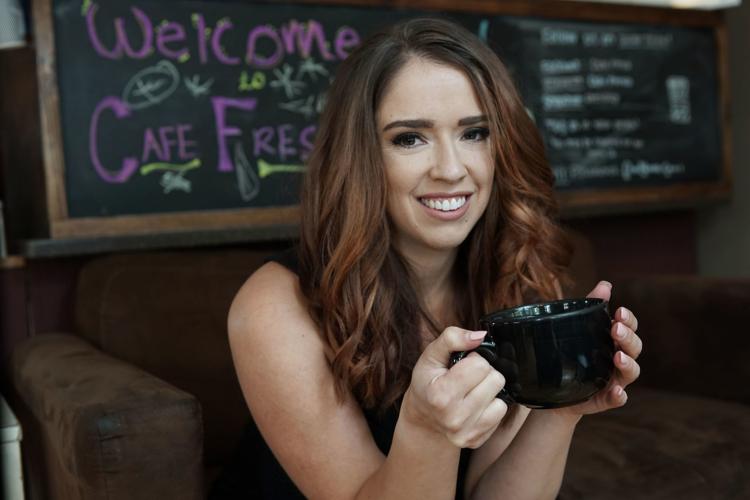 From the time she was in sixth grade in the Crown Point schools, Breanne Zolfo knew she was going to teach English to people in foreign countries.
But that all changed on a Florida vacation.
"We always had foreign exchange students living at our home, so I was intrigued by foreign cultures," Zolfo said.
She got a psychology degree from Purdue University and spent a year working as a psychologist for Haven House, a shelter for battered women. But she said it became too much for her because she wanted to take all the women home. So, she started volunteering as an English teacher at an English as a second language school.
She did that for four years while she earned her master's degree in English online through the University of Chicago. While teaching, she was also looking for a good rental property to invest in. A corner building on the square in Crown Point became available in a sheriff's sale. It had been a restaurant with two apartments upstairs. It had also been remodeled after two fires.
On Oct. 10, 2010, she was the only person at the sale, and it was hers for $126,000. Only 21 at the time, she had been gainfully employed since she was 12, when she earned $5 an hour working the concession stand at the Crown Point softball field. She worked and saved her money through the years, paying her own way through college so she didn't have any student loans to pay off.
'It was so crazy'
At the time she bought the building, she didn't know what she was going to do with it, but she inherited two tenants who paid enough rent to meet the mortgage payments each month.
"I was obsessed with saving," Zolfo said. "The building was valued at $195,000. My dad raised me right. He's crazy about saving too, and he drills that into our heads."
Her dad, Mike Zolfo, opened a yoga room in Crown Point 31 years ago, coincidentally the year Breanne was born. Her mother is Mickey, a second grade teacher at Peifer Elementary in Schererville. She also has two brothers, Nick and Blake.
Not long after buying the building, Zolfo took a vacation in Florida, where she saw an ad for a double-door refrigerator, which she thought would be good for one of the apartments. When she answered the ad, the man selling it told her he was retiring from his café business and would sell her everything — all the equipment, furniture, counters and other stuff, including the refrigerator — for $2,000.
"If nothing else, I figured I could sell it all for a profit," Zolfo said. "I called my dad, and he couldn't believe I wanted it when I had just bought a building. I had no intention of opening a café at the time."
Her father came to Florida to see what she was planning to buy. He still thought his daughter was crazy, but within two weeks, she packed up her new inventory of café furnishings, shipped them to Crown Point, and stored them in the building.
Within a month, in June of 2013, Café Fresco opened for business.
"I figured I don't have a mortgage, so what's the worst that could happen? I asked my family, if I opened a café, would they help?"
Dad had his own business to run, but the rest of the family signed on as unpaid employees. The restaurant had a limited menu of frozen yogurt, smoothies, bubble teas and a couple other items, but it was a hit from the start.
"For the first three months, it was so crazy," she said. "I worked open-to-close every day. Fifteen hours, seven days a week. It was similar to when I was in college, but it was different because all of the pressure was on me. I was around while my dad was running his business, but I never understood what he did because he was away all the time. He loved working, and that's how I am.
"I always wanted a platform to make an impact like my parents did, of giving back to the community. You can do that either as a business or as a politician. My parents would buy food or clothes to help people. My dad always made that a priority. My mom bought a Christmas tree for a woman who didn't have one. Dad would always say we are blessed to have what we have, maybe not financially, but we had parents at home, food and clothes."
'A heart of gold'
The city has rallied around Café Fresco in a way Zolfo never imagined six years ago. Not only is dad helping out a couple of hours before going to his own business, but Zolfo has 13 paid employees, including a chef, in addition to her family. The menu has expanded and every week she takes the money from the tip jar to give to an organization or a person in need.
"We try to keep an ear out for people who need help, whether it's a family without food or a kid without diapers. I feel like this café is where I'm supposed to be. It wasn't my dream growing up, but I have a feeling that I know this is right.
"The recognition I've gotten is so weird. This is how I lived my whole life, and to be recognized is weird because it's the way my parents raised me. I don't feel like I could take credit for it."
A TV news team did a feature on Zolfo's regular visits to a local Aldi to pay for people's groceries, but she helps out in many ways. Candice Patterson, the café's manager and Zolfo's friend said, "She's truly an amazing person."
"She has a heart of gold and puts everybody's needs in front of her own," Patterson said. "Every day she finds a positive, even in a negative situation. She's always looking for ways she can give back, whether it is a free cup of coffee or providing school supplies for kids."
And, if they need it, she can teach them English.
20 Under 40: Corey Bush is cleaning up in the janitorial business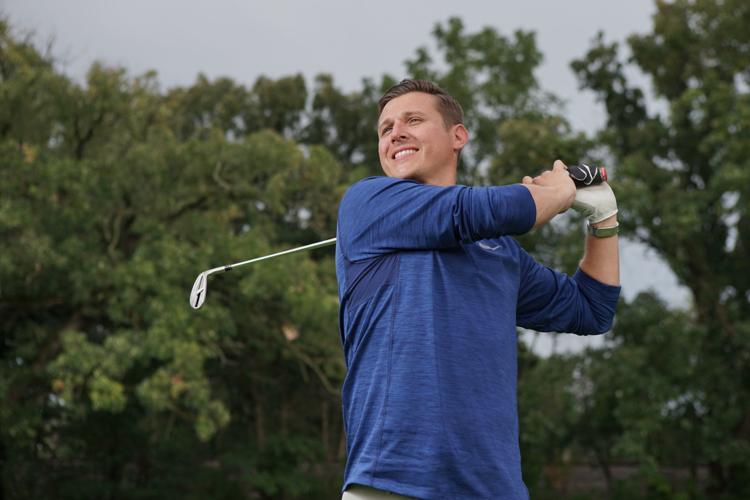 When people ask Corey Bush "How's it going?" he tells them he's "living the dream, one toilet at a time."
It's an odd way to describe his job as business development director for Bryco Services, a commercial janitorial company located in Merrillville, especially since Bush doesn't actually clean the toilets, but it is a colorful way of explaining his success, which has earned him a place as one of this year's honorees as a top 20 professional under 40.
The 33-year-old native of Cedar Lake graduated from Crown Point High School in 2005 and enrolled at Southern Indiana University in Evansville seeking to major in business administration. After a year, he decided he wanted to study closer to home, so he enrolled in the entrepreneurship program at Purdue University Calumet (now Purdue Northwest).
"It was tough going to school 4-1/2 hours away," Bush said. "I wanted to do entrepreneurship because I knew I wanted to be in business, but I didn't know what kind."
While in college, he worked for several attorneys, handling bankruptcies and similar work. He noted that another Bush, President George W., had reformed the bankruptcy laws because of the recession, and "everybody was declaring bankruptcy."
He also did bartending at TGI Fridays restaurants while in school and for a short time afterward when the restaurant offered to make him a manager. He spent two years managing the TGI Fridays in Schererville. While bartending, he met Bryan Lazorik, owner of Bryco, and even did a summer internship with the company before becoming a TGI Fridays' manager.
The connection resulted in an offer from Lazorik to manage Bryco Services. Bush said he had made more money bartending than he had as an intern at Bryco, but, when Lazorik offered him a more substantial job in 2014 with benefits, Bush decided he wasn't going to turn it down.
"It was a very scary proposition. I had a wife, Julie, and a newborn, Emma, and my wife was already pregnant again with Lucas. I took a leap of faith leaving a job with a salary and benefits to join a company in the infant stages of development.
"I knew he had a great product and a strong foundation for what he was working on. He needed somebody to aggressively go out and promote it. I'm not afraid to talk to anyone. That was a skill I developed bartending."
Bryco was operating out of a small location at 73rd and Broadway at the time with 10 employees. It now has 50 employees with cleaning contracts for companies from Chicago to South Bend. They recently held a ribbon cutting ceremony at their newly remodeled 10,000-square-foot facility at 64th and Broadway.
"We found a niche in medical facility cleaning and operating rooms and ambulatory surgical centers," Bush said.
Bryco joined the Building Services Contractors Association International, which establishes the standards for quality for businesses like Bryco, and Bush became a registered building services manager through the BSCAI, which required him to take some courses and pass a 400-question test to be certified.
"We strive to be the best company we can be, and we try to improve the industry as a whole. All of our employees are cleaning specialists. We also have a handyman division that does repairs for clients ranging from changing a light bulb to fixing a toilet."
Active in the Crossroads Chamber of Commerce, Bush helped found the chamber's young entrepreneurs program called EPIC (Engaging Professionals Inspiring Change). He will be a member of the chamber's board in 2020.
"We want to inspire young people to be involved with the community, to understand the importance of the chamber and inspire each other to accomplish great things. Typically, it's for those under 40, but we want to get people from all sides of the spectrum, including high school, to learn the importance of networking before they get to college."
EPIC members have competed in recent years in games to raise money for three different charities each year. Bush also works with the Food Bank of Northwest Indiana. His other activities include Ignite the Region, a coalition of county economic development organizations, major employers and colleges working to attract highly skilled talent to the area.
An avid golfer, Bush's dream was to join the professional tour. While at PUC he put together a business plan for starting a golf course with a 1950s theme. His hope for a pro golf career apparently has passed him by but he still has that business plan, he said.
Bush credited Lazorik's trust and mentorship with making his success at Bryco possible. Lazorik said, "We're a small company growing aggressively, and a lot of that grown is his passion for the Region. He's a collaborative person who works well with others. He has perseverance and a great attitude for life."
"It's a little bit of a tough industry, and he does a great job of keeping spirits high and moving forward," Lazorik said. "Everyone is striving for a work/life balance, and he does a good job of balancing that. He's always home for his kids' games. We've experienced quite a bit of growth since he's been here, and I'm lucky to work with someone who's a professional and someone I consider a friend."
20 Under 40: Donna Gin helps protect her employer and its customers from cyber threats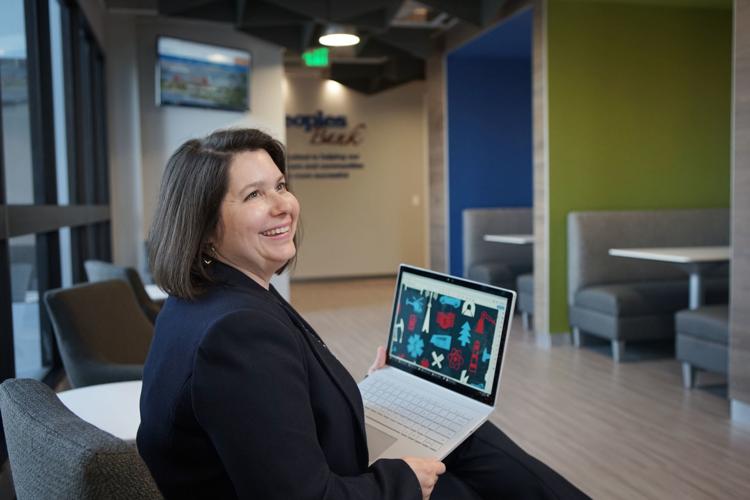 Donna Gin started working at Peoples Bank as a teller in 1997, when she was still in high school.
"I took all the shifts no one wanted," Gin said.
She began working in information technology and served in various positions throughout the bank, which led to her current role as information security officer.
She was promoted to senior vice president, her current position, in 2018.
Gin oversees the bank's information technology department and the implementation of the bank's information security strategy. She said she is responsible for protecting the bank and its customers' data.
Gin lives in Schererville with her husband, Dan, and three children, Vince, 8, and 5-year-old twin daughters, Victoria and Noreen.
Among her bank duties, Gin trains and educates the bank's employees to not only help protect information, but also to ensure they are prepared in the event a security incident were to occur, she said.
Under Gin's leadership many bank employees participate in annual mock security training scenarios.
Gin also serves as the bank's technology expert, conducting assistance using software such as SharePoint and OneNote.
A Certified Information Systems Security Professional, or CISSP, Gin graduated from Lake Central School, received her bachelor's degree from Purdue University Northwest and her MBA from DePaul University.
"I had a great teacher at Lake Central who sparked an interest for me in computer courses," Gin said.
Purdue also offered her a great computer program with many of the instructors who taught classes working in the field.
"I feel like that cultivated that interest," Gin said.
Tanya Leetz, executive vice president and chief information and technology officer at Peoples Bank, said Gin is a strategic thinker who promotes change consistent with the bank's mission and goals.
"She helps lead the strategy team and partners bank-wide to support strategic technology and business implementations from multiple perspectives," Leetz said.
Leetz said Gin also "possesses the ability to remain calm and level-headed in complicated and stressful situations. Her positive attitude, leadership skills, organizational approach and analytical skills are remarkable. She finds the positive aspects of every challenge and works tirelessly to accomplish goals."
"Gin possesses the ability to break down and translate complicated issues into something that can be readily understood by anyone. She is skilled in finding innovative solutions to business challenges and coaches other to do the same," Leetz said.
As a Region native, Gin said she remains active in her community. For the past six years, she has served as an advisory board member for Purdue University Northwest's computer information technology program, the same program that she graduated from.
Gin is also a board member of the Schererville Civic Funds, where, aside from managing and updating the website, she helps the elderly, ill and temporarily unemployed and assists youth organizations and local service groups.
She is also a certified volunteer for the IRS Volunteer Income Tax Assistance program, which is designed to help low- and moderate-income taxpayers complete their annual tax returns at no cost.
Aside from community involvement, Gin volunteers her time at cybersecurity related organizations and is a member of the Infragard Chicago Chapter, Financial Services Sector.
She is also part of the National Cyber Security Alliance, which establishes bank partnerships with the NCSA-based "STOP. THINK. CONNECT." campaign aimed at increasing the understanding of cyber threats to help all citizens stay safer and more secure online.
Gin said some of her recently completed projects include implementation of new technology on the bank's recently remodeled second floor of the corporate office.
"This new open workspace encourages collaboration and mobility for our employees. I love collaboration technology and finding new ways to enable us to work smarter and be more productive," Gin said.
"My next big project will entail working with a team to reinvent how we manage projects and changes to provide a more transparent, efficient and reliable banking experience," Gin said.
20 Under 40: Elizabeth Marks focuses on relationships building business and community
Growing up in Chesterton, Elizabeth Marks often sat around the dining room table with her two sisters stuffing envelopes for her dad's new business. At that time, she had no idea she would eventually end up working alongside her father at his company, Lakeside Wealth Management Group.
Marks, 33, recently became director of strategic development at Lakeside, after serving as the business' director of operations. In her new role, she is working to help expand the 44-employee business geographically and recruit advisers and their established client base.
The Chesterton High School graduate got her degree in marketing from Valparaiso University, then worked for a few years at a marketing company in downtown Chicago. One day about nine years ago, she was visiting her family when her father, Lakeside CEO Mark Chamberlain, mentioned that there was a role he needed to fill at the business.
"Out of the blue, Liz asked if she could apply," Chamberlain said. "I almost fainted, as she had previously expressed zero interest in the financial business."
Chamberlain told his daughter that he had to stay out of the process to avoid any bias, so Marks interviewed "just like everyone else" and Chamberlain's partners were "blown away" by her skill set.
"Working with my dad really worked out; we really meshed together," Marks said. "He and I are each other's biggest fans and each other's biggest critics. We motivate each other and it's really fulfilling for me."
Chamberlain said he and Marks are "like best friends" who love working with each other.
"No one cares more about a business than the owner, but when you bring in your kid, you realize they care just as much as you do," Chamberlain said.
After a couple years at Lakeside, Chamberlain said that Marks was so adept at technology and operations, that the company named her operations manager.
"Liz became the boss of eight or 10 people who were all older than her," he said. "She had to earn her credibility with them and now they respect it."
Though Marks worked with her father and other advisers, she wasn't interested in becoming a financial adviser herself.
"I'm more comfortable selling the culture at Lakeside," Marks explained. "The people who work here come from all different backgrounds, but their common elements are positivity, self-motivation and initiative, a willingness to learn and overall likeability."
Lakeside Wealth Management, said Marks, focuses on relationships and financial planning for the long term, rather than just serving as an investment house. The company offers private wealth management including personal, family, business and financial planning, as well as large qualified plans for business such as 401k and other business advising. Lakeside has an office in Brookfield, Wisconsin, and has other remote advisers, but they joke that their "world headquarters" is in Chesterton.
Marks, along with most Lakeside employees, volunteers her time in the Chesterton community. Her 5-year-old twin girls took classes at the Duneland YMCA, and Marks jumped right in and got involved with the organization. She is on executive board and serves on the YMCA's medical partnership committee as well as the Chairman's Roundtable for major gifts. Marks was involved in establishing the Forchetti Center, the organization's new early education academy, and is very excited about it.
And this year, Marks was named Volunteer of the Year for the Duneland Chamber of Commerce.
Chamberlain said he's very proud of his daughter and her involvement, and pointed out that it's also part of Lakeside's culture to volunteer in the community.
"We don't do it for the recognition," Chamberlain said. "We do it because we owe the community a debt of gratitude for allowing us to work and make a living here."
Outside of work, Marks devotes a lot of time to her daughters. She loves playing the piano and is into "everything vintage." Her family will be expanding shortly, as Marks is getting married Oct. 4 of this year and her fiancé has four children of his own, ages 17, 14 and 13-year-old twins.
20 Under 40: Erika Dahl promotes the Region's destinations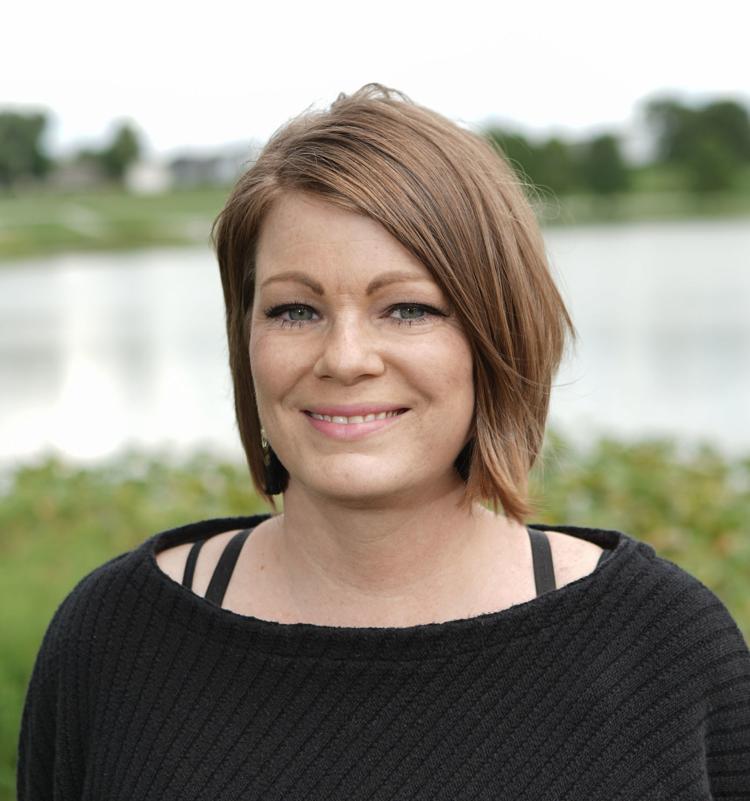 Travel plays a prime role in each part of Erika Dahl's life — the professional and the personal. She promotes travel to Northwest Indiana in her work at the South Shore Convention and Visitors Authority, and lists her own travels as one of her favorite things to do.
Dahl, whose title at the SSCVA is director of communications, got her first job there as an intern. She then was hired full-time and stayed for seven years, left then returned.
Her responsibilities include writing and editing of ads and brochures and overseeing the authority's Facebook presence. Dahl also works with a variety of travel bloggers and writers.
"We promote the Region," Dahl said of her team. "One of the more exciting parts of my job is I get to connect them to places to go in the area then create experiences that allow them to tell stories."
She said Lake Michigan and the dunes are the easiest sell to those visiting Northwest Indiana, but there are many lesser known attractions that the SSCVA works to make known. They range from the Sandhill Cranes fall migration at the Jasper Pulaski fish and wildlife center to the Shrine of Christ's Passion in St. John.
Dahl enjoys finding unique places in Northwest Indiana that aren't typically touristy and to research the history of those places. One of her recent personal finds was the Friendship Botanical Gardens in Michigan City.
"It's been a tourist attraction since 1936 with a great history," Dahl said.
Dahl particularly likes to find attractions that set Northwest Indiana apart from those found in Chicago. She cites Deep River Waterpark in Merrillville and Albanese Confectionery Group in Hobart as examples.
"I like to find those places that make us different — those unique stories and unique people," Dahl said.
Dahl does that while traveling herself, though also admitting to facing some of the same problems as any traveler.
"Even though I promote travel my own travel experiences are interesting, to say the least," Dahl said.
She recalled a time in April 2014 when, on her birthday, her plane was stranded in Frankfort, Germany.
"A volcano had erupted in Iceland and all flights were shut down. I got stuck there," Dahl said.
Dahl has certain rules she follows when she travels one of which is she "doesn't do touristy type things."
"I immerse myself in culture," Dahl said.
The movies
The time between Dahl's two stints at the SSCVA was spent on the coasts, working in the movie industry.
She left the SSCVA to be travel coordinator for a a movie. The 17th century New World love story called "To Have and To Hold" was filmed in part in Williamsburg, Virginia. Dahl was there eight months and managed such things as hotel and flights for actors and those involved in the movie.
Post production she was asked to "wrap" the movie, which meant going to Hollywood.
"I realized I didn't want to go into the movie industry. It wasn't for me," she said.
"I'm more of a flatlander," Dahl joked.
Back home
Dahl, who now lives in Crown Point, grew up in Lowell, graduated from Lowell High School and attended Purdue University Calumet, from which she graduated in 2004.
Dahl changed majors and colleges, including transferring to Indiana University Northwest, before settling on Purdue and a major — a bachelor of arts degree in communications and a minor in English — that was a perfect fit.
"I'm a better editor than a writer. I found my niche," Dahl said.
After her movie work and some time working in communications for the Northwest Indiana Food Bank, Dahl came back to the SSCVA.
"I got a call from (President and CEO) Speros Batistatos — we had kept in touch — and he offered me my job back," Dahl said.
She celebrated 12 years with the SSCVA in September.
Amy Howell, director of communications for the Indiana State Office of Tourism, calls Dahl "a wonderful contact for any information regarding the South Shore."
"She's always there for me and willing to help the state. She is a good asset to have along the South Shore," Howell said.
Howell said she and Dahl meet up and connect since they're both part of the Indiana Travel Association.
"She's my go-to person there (in Northwest Indiana). We chat on a regular basis," Howell said.
20 Under 40: Gabriela Minotti makes planning a priority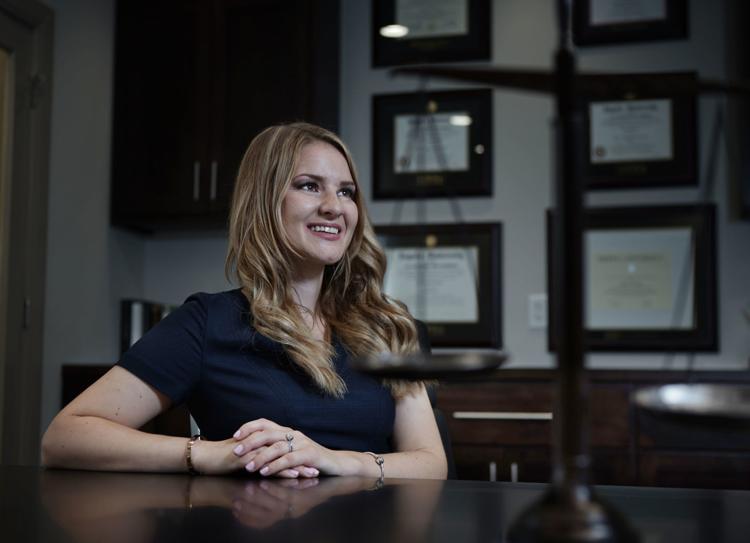 Gabriela Minotti, 31, knew early on that she wanted to be an attorney, and she had a strong desire to help others. Fast forward several years and Minotti is business counsel and tax estate planning specialist at Minotti Financial Group in Dyer.
Minotti earned her bachelor of science degree in social policy from Northwestern University in 2010 and her law degree and master's degree in business administration from Loyola University in 2013 and 2014, respectively.
"My grandfather is an international tax attorney and I was fascinated with his job beginning at a young age," Minotti said. Throughout her undergraduate studies and during law school, she worked in several different positions within the public sector, including the U.S. Attorney's office, Illinois Attorney General's office and Cook County State's Attorney's office.
"Upon graduating law school, I worked as an assistant corporation counsel for the city of Chicago's Department of Law in a variety of capacities. Most significantly, I worked closely with the mayor's office on several initiatives, as well as consulting the Department of Aviation on legal issues concerning O'Hare and Midway airports. Through this experience I also helped draft several pieces of legislation," Minotti said.
While working for the city of Chicago, she met her future husband, Mario Minotti.
"It was while we were dating that I got to witness first-hand the passion that he had for his business. Over time, we saw that many clients were seeking a firm that could not only provide them with financial planning services, but also be a one-stop shop regarding other issues, such as legal and tax," she said. "Shortly after Mario and I got engaged, I left my job at the city of Chicago to join the Minotti Financial Group and continue cultivating the firm to become a place where clients can seek a comprehensive solution to all of their financial needs."
Shortly after she joined the Minotti Financial Group in 2017, the company received the #1 Growth Firm award from Woodbury Financial Services out of over 5,000 other companies.
"It is not lost on me that when clients come to me, it is to talk about something that research has found to be one of the top three things that people are scared of the most, and that is death. As a result, I take my duty to help clients meet their estate planning objectives extremely seriously," Minotti said. "Moreover, when a client, or a loved one, does pass, I am one of the trusted individuals that is called upon to help the family navigate through that trying time in their lives. To be entrusted to do this is such an honor, and I find success in being able to offer any amount of comfort to our clients during this time."
She finds the relationships she forms with clients to be the biggest reward of the job.
"There are many other firms that our clients could have engaged to help them with their estate and financial planning needs, but we believe what makes us different is our emphasis on our relationships with our clients," she said. "It is not our philosophy to push a certain service or specific product but, instead, to develop a connection with our clients and see if there are any holistic solutions that we can offer. Through this approach, we have been able to form friendships with our clients that go beyond simply a working relationship."
Recognizing the importance of estate planning and making health care decisions, Minotti presents free seminars to educate individuals on options about living wills and other aspects of estate planning.
She also also volunteers at Northwestern Memorial Hospital and visits patients in the oncology ward.
"I have had the pleasure of meeting some wonderful individuals and their families who have inspired me to make the most of each day and maintain optimism even during the most trying times," Minotti said.
When Minotti is not working, her favorite activities are traveling, going to Broadway shows and running.
20 Under 40: Jared Smith works to expand quality health care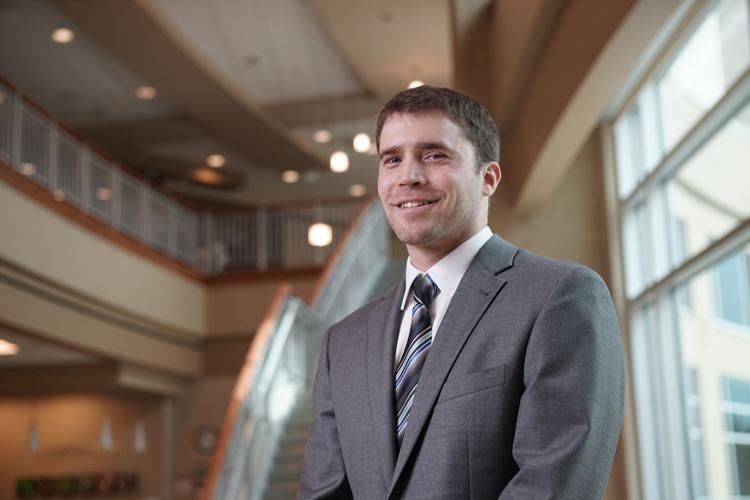 Jared Smith claims South Carolina as "home," but he loves the community life and weather found in his new Northwest Indiana home.
"I like it up here because of the snow," Smith said, adding, "where I grew up there were only two seasons, 'not as hot' and 'hot.'"
Smith, 29, serves as assistant CEO at Porter Regional Hospital.
"I love the surrounding communities and the great team I have at the hospital," Smith said.
Smith was born in Winston-Salem, North Carolina, but also lived with his family in Virginia, Georgia and South Carolina while growing up.
His mom, Karen, home-schooled Smith through 11th grade.
He graduated from high school in Cheraw, South Carolina and attended college at Clemson University in South Carolina, the state where his parents and one of his two brothers still live.
"I was born in North Carolina but claim South Carolina as home because I graduated high school and college in South Carolina and I still go there to visit my family," Smith said.
Smith graduated from Clemson University in 2012 with a degree in health sciences, and the University of Alabama at Birmingham in 2015 with a master of science degree in health administration.
He started working at Porter Regional Hospital as administrative specialist, which is part of the CEO training program, in June of 2014.
"I worked at LaPorte Hospital in 2016 as the administrative specialist and at Lutheran Hospital in Fort Wayne as the ACEO from 2016 to 2017. I have been back at Porter as the ACEO since 2017," Smith said.
In addition to his hospital administrative duties, Smith also serves on the boards of both the Portage Chamber of Commerce and the Duneland Chamber of Commerce.
Smith lives in Valparaiso.
"I try to be involved in each of the three communities," Smith said.
Smith's dad, Dr. Greg Smith, was a radiologist, so that's where his inspiration for pursuing a career in health care and business began.
"My father's drive, work ethic and passion for patient outcomes inspired me to pursue health care as a career. I knew that a career in health care administration would provide me with an opportunity to impact patient care and allow involvement in a broader scope of services to further improve patient outcomes," Smith said.
Smith said the reason he chose hospital administration is because he can impact multiple patient service lines and specialties.
"I recognize and believe health care is a basic need and access to quality health care is essential for a community to thrive," Smith said.
His job entails department oversight and access-point development, such as urgent care and primary care offices.
Two of the larger projects he headed up last year were moving the Porter Physician Group clinic from DeMotte to Wheatfield, and the purchase and installation in the hospital's main campus of a new PET-CT Scan, which creates color, multidimensional images of the body in cancer patients.
Smith is currently working on a three year strategic plan focused on service line development.
Jeff Daneff, CFO at Porter Regional Hospital, has known Smith for nearly three years.
"One of my favorite things is that he is willing to get to the details. He can go into a project with very little data and walk out as a subject matter expert. He's a good listener and has a leadership approach that is very welcoming," Daneff said,
Smith is also someone who remains composed no matter what the circumstances, Daneff said.
"He's not someone to get ruffled. He keeps his composure and that's helped him gain respect from all employees whether physicians, hospital directors or front line staff," Daneff said.
"He's one of my favorite people I've ever worked with," Daneff said.
20 Under 40: Jason Harris helps families find their homes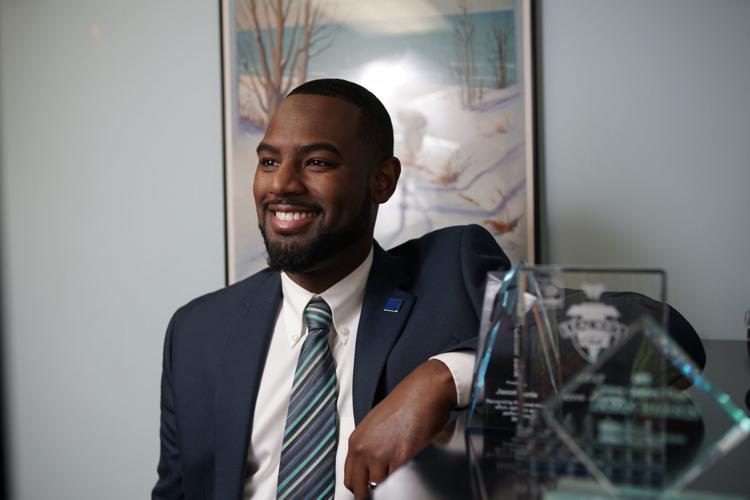 Having a servant's heart is part of the culture at Centier Bank, and Jason Harris fits naturally into that culture. He's a mortgage loan originator at the Gary Glen Park branch, having started with Centier in 2007. Hard work and empathy have led to success.
Harris worked at Center while finishing his undergraduate degree, starting at the client service center in Crown Point. After three years the bank offered him the assistant branch manager position at the Gary Glen Park location. Two years later, "because I had built relationships with people in the Gary community, now I'm a mortgage loan officer."
Harris said Centier has reinforced things he learned at home, in a strong family presence with his mother and two brothers.
"My mother always taught me that you're better off than, and no better than, anyone, and to always help better other people's lives. The company morals and values at Centier work along with my personal beliefs," he said.
Centier managers told Harris of opportunities he should consider. Before he accepted his current position he didn't think he had enough knowledge for it, but Centier showed him the way.
"That's a lot of what contributed to my growth and success," Harris said of the confidence Centier has in him.
Harris said he especially enjoys helping people who thought home ownership wasn't possible for them.
"Some of the most rewarding and emotional times are when I'm letting people know (home ownership) is something they can do right now, something they can accomplish. The look in their eyes says everything," he said. Harris has begun working with the Gary Housing Authority, helping people move from public housing to home ownership.
An important influence has been Rev. Dwight Gardner at Trinity Baptist Church in Gary, where Harris lives. "He does a great job of highlighting personal strengths, and that makes me proud to succeed," Harris said.
At home, Harris is an artist, drawing mostly portraits, and confounds his neighbors by enjoying yard work, including extensive gardening, while his rescue dog Howard looks on. After an unexpectedly bountiful tomato harvest Harris brought about 70 of them to work. Then a coworker drove to Harris' house, the car loaded with perennials in a gesture of thanks for his generosity.
"I can't imagine not working at Centier," Harris said. "They promote people being kind to each other."
As the recession set in a decade ago, "I'd been the last one (hired) in, so I figured I'd be the first one out," Harris said. Instead, employees were told not to worry about their jobs. "I'd never seen so many people care for one another."
Chrisanne Christ, senior partner for human resources at Centier, explains, "We have a culture at Centier of having a servant's heart, putting others' needs ahead of your own. Jason has always been that type of person. He cares so deeply about his coworkers and clients, and does everything in his power with the resources he can access to help people realize the American dream of home ownership."
At home, says Harris, he is creative, coming up with ideas even as he contemplates what he's already achieved. "A lot of things I've accomplished I never dreamed of. I do well at Centier, enhanced by things I was taught. When I look back sometimes, I remain humble and amazed at some of the things since been able to do." And he reminds people who've helped him throughout the years that he appreciates them.
"Moving forward, it's about (me) helping someone else," he says.
"He comes from a family of engineers but he didn't want that as his career choice and went into banking. He'd always felt like the non-engineer in his family," says Christ. "At Centier he helped someone in her 50s who had never owned a home finally be able to get her own home. She told Jason, 'You are an engineer — an engineer of dreams.'"
20 Under 40: Jonathan Kraft brings technology to the auction industry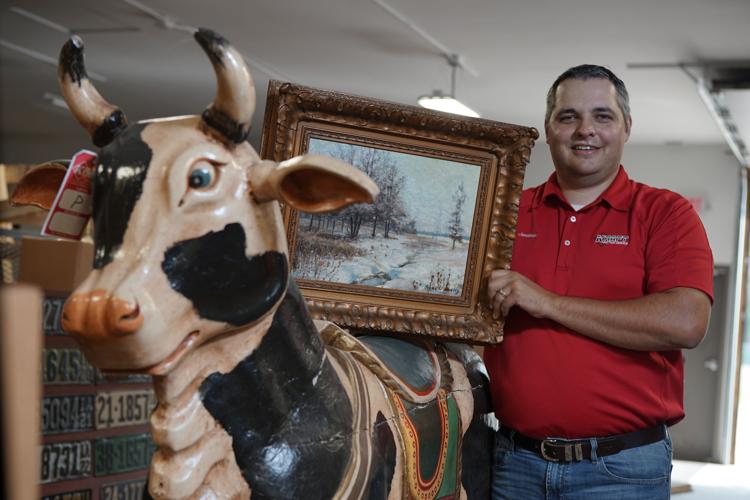 An experienced auctioneer, Jonathan Kraft can look at someone and tell if that person is going to bid on a particular item. These days, though, Kraft has more advanced tools for sales.
The internet and Facebook have opened a new world of clientele for Kraft, 32, owner of Kraft Auction Service. By putting items online, Kraft has grown his family business by removing the necessity of bidders being there in person.
That growth has also enabled Kraft to erect five buildings off U.S. 30 and County Road 450 East.
"I think about finding the next Frank Dudley painting that people did not know they owned," said Kraft, who grew up around auctions and learned the business from his parents, Conrad and Tammy Kraft of Hobart.
After graduating from Hobart High School, Kraft earned a bachelor's degree in management and master's in business administration from Purdue University West Lafayette. Meanwhile, he was learning the auction business, earning his auction license and taking the business over in 2006 when he was only 19.
Adapting to the internet, Kraft began offering items online. Going online has paid dividends, starting with a special antique auction he started to honor his father's 30th anniversary in auctioneering. From the $60,000 raised that first year, Kraft said, the anniversary auction now raises $39 million.
Among the early bidders was Domino's Pizza founder and former Detroit Tigers owner Tom Monaghan, who successfully bid $18,700 on a vase.
Kraft auctions now reaches 72 different countries.
"No one sold the way we did," Kraft said of online bidding.
A successful bidder on a home saw a Valparaiso site he liked online when he was on a flight from Newark, New Jersey, to Chicago.
Today, Kraft's business is divided into three divisions. Kraft Auction Service handles any type of personal property. That includes real estate, business liquidations, antiques and collectibles and heavy equipment.
Kraft Real Estate Auctions handles residential homes, farmland and commercial properties, including international holdings. Kraft estimates he sells 30-50 properties annually.
Kraft Benefit Auction Service involves charity events, including Opportunity Enterprises, March of Dimes, the Visiting Nurses Association and the American Heart Association. This coast-to-coast operation has taken Kraft to San Francisco, Boston, Michigan and Texas. Kraft said he does about 50 of these charity events a year.
A Valparaiso Rotarian, Kraft serves on the Porter County Fair Board, assisting with the 4H auction and other similar fair events.
If all this sounds as though Kraft is constantly on the go, he averages 70-90 hours weekly on the job. Sixteen-hour days are nothing new for this married father of two. One day he may travel to Pittsburgh and back to pick up an item, and another day he may be conducting an auction in Denver.
"I never stop," he said. "We just keep on growing and growing and growing."
After holding auctions at the Lake County Fairgrounds in Crown Point and Porter County Expo Center in Valparaiso, Kraft moved into his 35,000-square-foot property last October.
"We have a lot of room, but we have a lot of stuff," Kraft said. "We fill it pretty quickly."
Kraft hosts an auction every other Wednesday for online and on-site bidding.
Despite misconceptions about auctioneering, Kraft sees a bright future. Sellers are more knowledgeable, he said, and technology has opened a new market for the auction industry.
At the same time, Kraft noted, some people who think they're "experts" may not be as knowledgeable as they think.
With 31 employees, Kraft said, "We are a team and we try to work together."
Despite competition from estate sales companies, Kraft said his full-service business works with clients to earn them the most money. That goes beyond the actual auction to include marketing, photography of items, and cleaning.
"I came up at the right time," Kraft said. "We needed a website, we built a website."
As the youngest local auctioneer to own a business, Kraft added, "There's a bright future, but you have to adapt. There's a slew of new people out there. We treat our customers right and do our best."
20 Under 40: Kahley McKenna helps colleagues reach their potential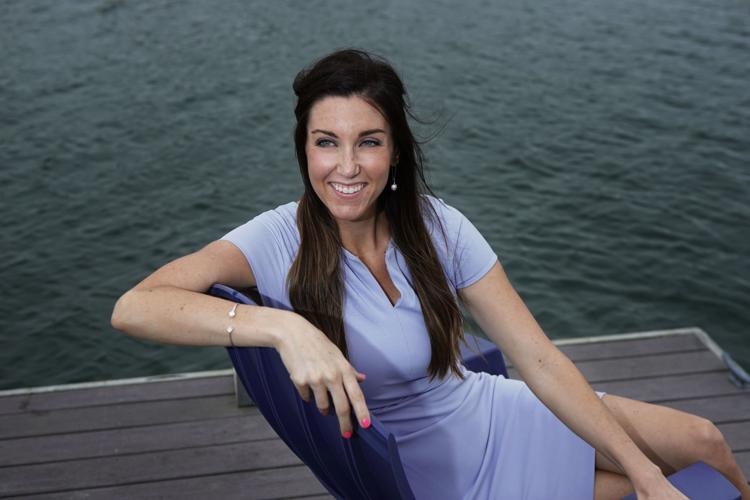 Kahley McKenna, 31, has been with Community Healthcare System for 12 years, starting at the front desk reception area at Fitness Pointe while attending Purdue University Northwest and working up to her current position as director of human resources for Community Care Network.
"At the front desk reception area, I interacted a lot with the members and got a great sense of wanting to work with people," she said. "While I was working, I also was attending school and going through the business courses at Purdue. I took a few communications classes and HR-related courses and that also helped to propel me into this field."
The combination of school and work proved valuable.
"The courses I took in college definitely helped me to learn and see what was involved in HR," McKenna said, "but working in a 'real' customer-based position gave me hands-on experience. I was able to move into different roles during my time at Fitness Pointe. Each position there offered me new insight and new experiences to learn."
McKenna earned a bachelor's degree with a double major in human resources and marketing, and after she completed her master's in business administration, an entry level HR job was available that led to her later promotion to director of human resources.
"I truly love what I do," McKenna said. "There are many things I enjoy about my position. I love the people. HR is not always easy, and sometimes difficult decisions need to be made, but the people that I am able to interact with, connect with and work with are invaluable. I have met so many different people along the way. It is great to be able to help and assist in any way that I can."
She also appreciates that each day is a little different. There's a lot of variety on a daily basis.
"I am always learning something new, too. I never assume I know everything because something new will pop up the next day and then you have to problem-solve in order to figure out the solution," she said.
McKenna volunteers regularly with Habitat for Humanity Restore in Merrillville through her church, Suncrest Christian Church. She has also enjoyed working through some of the church's other volunteer efforts with her children to make lunches for Sojourner Truth House, keychains for new home owners through Habitat for Humanity and stuffed animals for children with Down syndrome.
"I love these opportunities because we are able to participate and volunteer as a family together," McKenna said.
She and her husband, Jason, have two sons — Kahlil and Kegan.
"I'm blessed to have a wonderful family. They are so supportive of me and also of one another," she said.
Outside of work, McKenna enjoys spending time with her family at her kids' sporting events and doing outdoor and water activities near their lakeside home.
McKenna's department handles human resources for over 1,000 employees at about 100 locations throughout Northwest Indiana.
"HR is not always easy and there is not always a positive outcome. There are times where we have to make difficult decisions in terms of someone's employment," McKenna explained. "At the same time though, more times than the negative, there are opportunities for growth, for placement, for help.
"Anytime we can help someone find the right position and right fit for them is a win. If an employee is wanting to grow in their position, we can help them succeed by offering leadership development courses, tuition reimbursement and mentorship. We can assist them and get them prepared for that next level job of supervisor or management and that is a positive outcome.
"If an employee is having personal issues that are affecting their job, we can offer them help through our employee assistance program and try to assist them. I have seen so many examples throughout my career here of positive outcomes and times of help and needs that have been met.
"Those are all very rewarding times for myself and our HR team."
20 Under 40: Kale Wilk helps tell the Region's unique story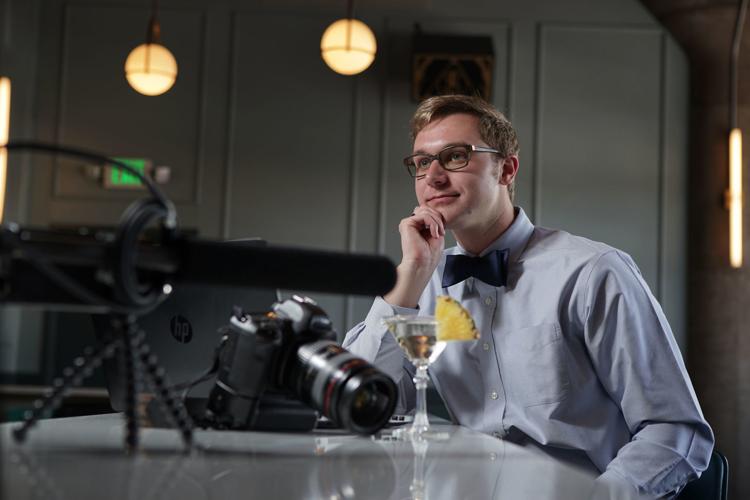 When Kale Wilk graduated from Munster High School and left the Region for Indiana University Bloomington, he thought his professional life would lead him elsewhere after he earned a journalism degree.
But Wilk's path led back home, where he is now telling the stories of his native Northwest Indiana as a digital producer, photographer and "jack of all trades" at The Times of Northwest Indiana and nwi.com.
His experience the last three years has created a new understanding of the Region.
"I thought I knew Northwest Indiana," Wilk said. "As time went along, working this job, I saw the area through a completely different set of eyes, and it's made me appreciate it all the more."
Discovering a calling
Wilk is a Schererville native who graduated from Munster High School in 2012.
"Growing up, I had friends who were from Schererville, St. John, Dyer, but also Munster, Hammond and Highland," he said. "There was a good mix of folks I grew up with and learned from."
Wilk's first love was music. He played piano for eight years, saxophone for four years and flute for five years, and thought he'd become a professional musician.
Then, "my sophomore year, my mom pushed me to take a journalism writing class," he said. That class served as a prerequisite for working on the school newspaper staff.
"I just completely fell in love with journalism," Wilk said.
At IU, he took range of classes covering writing, photography, audio production, advertising and public relations while working three years at the Wright Food Court.
A professional home
Wilk graduated from IU in 2016 and began freelancing for The Times, first by helping found the company's Byline podcast. He had a job interview in South Carolina along the way, but came back to Northwest Indiana thinking "this feels like the right place for right now."
Not long after, a full-time position as a digital producer at The Times opened up and was offered to Wilk.
"The decision was very easy," he said.
The job includes helping manage The Times' presence on the internet, including its nwi.com website, its email efforts and its many social media accounts.
Wilk also serves as a staff photographer and in scheduling photographers for assignments. He also writes and posts breaking news as needed, and contributes feature stories. With all his duties, Wilk has taken to describing his position as multi-media photojournalist.
"It encompasses the different things I can bring to the staff," he said. "All along, right when I got out of college, I wanted something where I could utilize all my skills. I wanted to work in a place that's going to value that. I figured that would be better than doing one thing."
"I turned into the octopus of the newsroom," Wilk joked about his many roles.
Times Editor Marc Chase said Wilk is helping adapt the newsroom to new technology and a changing media market.
"Kale has become an important member of The Times team in his few short years with the company," Chase said. "From his mastery of photojournalism to his acumen for working on the digital platforms that have become so important to our business and its future, Kale is helping to redefine the production and delivery of local journalism."
'Incredible variety'
Wilk doesn't lose sight of the larger mission as he pursues his busy schedule.
"Journalism has always felt special to me," he said. "It has always been such a crucial function of society and democracy. I'm thankful to be part of the vanguard that does that."
Wilk recalls former Times photographer Jonathan Miano telling him that the Region "is one of the most unique places to do journalism." And Wilk has taken that to heart.
"You see far more opportunities, possibilities and potential" here, he said. "I feel thankful that this job has made me see a lot of good in the area."
Wilk brings that attitude to his free time. He enjoys bicycling, both in neighborhoods and on the Region's trails, and enjoys museums and art exhibits as "great ways to explore culture."
He points to the diversity of the Region's people, economy, recreational opportunities and culture as its greatest asset.
"You can go to all the different corners of the Region — the different sights, sounds, food, amenities — it's an incredible variety. Its unique history has shaped it into something uniquely enjoyable. To be able to tell people stories about that — now that's just downright special."
20 Under 40: Katrina Alexander takes pride in caring for kids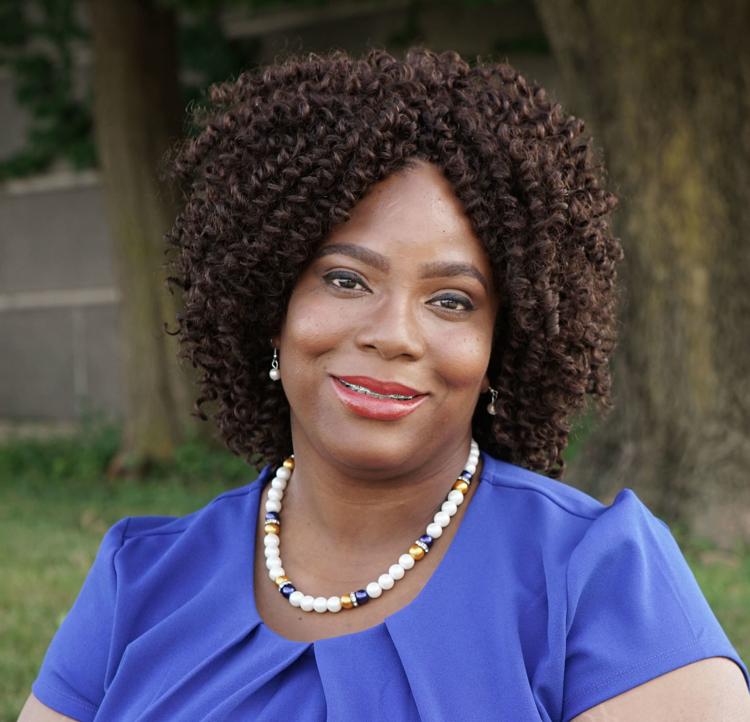 "My momma don't care. Why do you?"
Katrina Alexander was subbing for a Hammond teacher when a student posed that question to her.
She replied, "I care because I want to see you succeed. I don't want any young people to fail because no one cares for them."
Today a teacher at East Chicago Central High School, Alexander, 36, said that student's statement changed her life.
"I want to make sure that youth, and any person, feel like someone cares and has their best interest at heart," Alexander said. "I take pride in being a teacher and caring for children."
In her sixth year at Central, Alexander teaches three different courses over five school periods. Those classes are radio TV broadcast, photography, and after-school theater.
While Alexander has seen some of her students continue their communications skills beyond high school, this teacher-playwright-minister has higher dreams for her students. She uses the analogy of Clark Kent as Superman. During the day, he's a mild-mannered reporter, but at night he fights crime.
"I want my students to know they can do anything on the side, if they want to," Alexander said. "If they want to be a doctor and deejay, they can do both. If they want to act on their one passion, they can do that, too."
She added, "I see a lot of potential in all my students. I'm big on team building, working together. You have to bond with your students. If there's something wrong after the first couple weeks of school, I know it."
Students have confided their personal issues in Alexander, and sometimes that communication has resulted in bringing in professional help. The teacher knows from personal experience about such issues as contemplating suicide or being bullied. She's even written two plays from her past about those issues.
Students performed one of Alexander's plays last year, and a sequel will be staged this school year.
As a woman who has ministered at two churches, Alexander uses life lessons in her classroom. She engages students in social experiments, such as picking up debris they see around school. She also asks students about the biggest room in the world — it's the room for improvement.
"Every day we can strive to improve something," she said, noting that sometimes it takes baby steps to eventually succeed.
Alexander recounted the story of a student who was either missing school or being consistently tardy and facing the possibility of not graduating. She met with the young man, challenging him to start coming to school at least three days a week and being tardy only four times a week. Once the student hit that mark, he was challenged to increase his attendance and promptness. Eventually the student was in school all week and tardiness was no longer an issue.
"We set a goal for him, and he graduated," Alexander recalled. "But we had to start on a smaller side."
Alexander is moderator for the East Chicago Central Drama Club and National Technology Honor Society. She is also involved with the high school's two mascots, Carl and Carly the Cardinals.
A candidate for an at-large seat on the Hammond City Council this November, Alexander said, "I love that Hammond is becoming innovative. I have been in Hammond all my life and I want to continue to see it thrive."
Her hometown, she said, "feels like one big happy family. It's about people helping each other. It starts with each person."
As a minister at The Cross Church in East Chicago, Alexander is involved in multi-media, singing, live broadcasts, youth work and motivational speaking. At her previous church, she successfully wrote a grant for a summer community project that included back-to-school giveaways, personal care and health services.
Alexander posts this message outside and inside her classroom: Know your worth. Be yourself, because an original is worth more than a copy.
"Just be what you can be," Alexander counsels. "Don't be fake. Be true to yourself. Dont try to fit into another classmate's shoes."
20 Under 40: Nathan Cobbs builds success helping others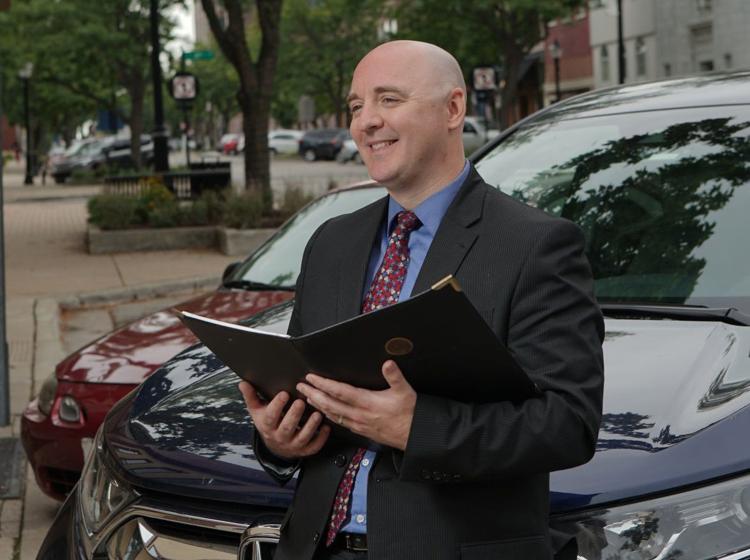 At an age when most young boys are thinking about their social lives and school activities, Nathan Cobbs discovered an interest in stocks. 
Cobbs, 38, grew up in Chesterton, where his father Art was the superintendent of information technology for the old Bethlehem Steel, and his mother Marlene was a speech pathologist with her own company.
During a middle school career day, Cobbs said he met a man at a booth promoting careers in investing, and the mystical — at least to most people his age — world of stocks and bonds.
The man encouraged Cobbs's interest by sending him companies' annual financial reports, and Cobbs began investing some of the money he was earning from summer jobs, first as a bus boy at a local restaurant and later at Dairy Queen.
After graduating from Chesterton High School in 1999, Cobbs enrolled as a biology major at Purdue, as was the frequent family custom. It was kind of assumed he would go into the medical field, because his sister is a pharmacist and his brother is a doctor, but he soon realized what he really wanted was a business career.
So, Cobbs enrolled in the Purdue Krannert School of Management and ended up getting a degree in economics. When he wasn't studying or in class, he worked at the university bowling alley and was a member of the Purdue championship bowling team.
"Those four years — I loved my time at Purdue," he said. "When I came out of school, I had one job offer from Sears to be in management. It would have meant moving around the country. Although the job was still in the interview stage, Sears had made an offer."
While he was considering it, his grandfather Joe Hannon asked Cobbs that, if he could find him a good job in Chesterton, would he return home? Hannon knew of Cobbs' interest in investing and arranged a meeting with his own investment advisers at AG Edwards.
"I had lunch with the two branch managers and my grandpa, and it seemed like we saw eye to eye," Cobbs said.
Moving on and moving up
He was given a chance to hire in on what might be considered below the ground floor in May 2003. The company had 17 advisers and no more office space when he started, so a desk was set up for him at the end of the hall. With his grandfather as his first client, Cobbs set about learning the investment business.
"I went to work during the week between finals and graduation," Cobbs said. "I didn't even stick around for the traditional super senior week of partying. I had student loans to pay off."
While learning on the job, he joined the Rotary Club to begin getting an education on the community he was working in.
"It allowed me to meet people and network," he said
When AG Edwards was bought in 2007 by Wachovia (which later joined Wells Fargo), Cobbs said it was no longer a family-oriented company. So, when friend and fellow Purdue grad Steve Skelka invited him to join Horizon Bank in Michigan City, Cobbs made the jump.
"He put me in charge of about a half billion dollars in assets," Cobbs said. "I went from sitting and taking care of clients to sitting with him to do all the analysis. For four years I spent very little time with clients. I did research, financial modeling and the day-to-day managing of the trust company. I was taking care of the money, but I wasn't seeing the clients."
Although he loved the job and working with Skelka, he missed the human interaction of showing clients how he had earned them money with their investment. Then he got a call from PNC Bank in the South Bend/Elkhart area, asking him to rebuild its wealth management team.
In his new job he was dealing with clients who had between $1 million and $10 million to invest. This meant many of the clients that followed him from AG Edwards to Horizon Bank couldn't join him at PNC. The recession of 2008 had hit, and the bank looked to him to help bring it out of the downturn.
"Then I got a call from Harbor Trust and Investments. They were located just down the road from the Horizon Bank in Michigan City, but I had never heard of them. It soon became clear it was a perfect fit for me. We are locally owned and not a big publicly traded company."
Along the way, he met Jim Dworkin, chancellor at Purdue North Central in Westville. Cobbs's affection for Purdue, as shown by his membership in the PU Alumni Association board and as a member of its finance committee for eight years, was part of the reason Cobbs urged Dworkin to contact him if he could help in any way.
A short time later Dworkin called to say someone would call him. That someone was Karen Pietrowski, who asked Cobbs to join the Purdue board. Cobbs and Pietrowski became friends and are now married with two kids, Claire, 10, and Grant, 8.
Community involvement
Claire's autism inspired Cobbs' involvement in Jacob's Ladder, a Chesterton-based group that provides therapy for kids with special needs, and with Reins of Life, which provides horses to ride for kids with special needs. Karen helped gain publicity for the Michigan City chapter of Reins of Life and helped organize an annual fundraiser at the Blue Chip Casino held the night before the Kentucky Derby.
The couple also collaborated on a book called "Rosie Posie Has Super Senses" to help kids understand why autistic children react the way they do to sounds and smells.
"It was a way for Karen and I to take all of Claire's experiences to help other kids understand," Cobbs said.
Cobbs currently is president of the Chesterton Town Council, where he serves with his former middle school principal Jim Ton.
"I'm a pretty simple person," Cobbs said. "I take care of the people around me, and I want to help them reach their goals."
One of those who nominated Cobbs for the 20 Under 40 recognition is Jim Anton, vice president of Anton Insurance. He's had a 15-year relationship with Cobbs that started at Rotary and included playing recreation league softball and bowling.
"I've watched him grow into the role as a business leader, public official, husband and father," Anton said. "He is an excellent example of what the 20 Under 40 honor means. He has developed excellent business practices, and for such a young individual to take on a role as a public servant, he is a good example, because a lot of young people don't want to give up the time to help shape the community."
20 Under 40: Peter Klideris building a Region restaurant business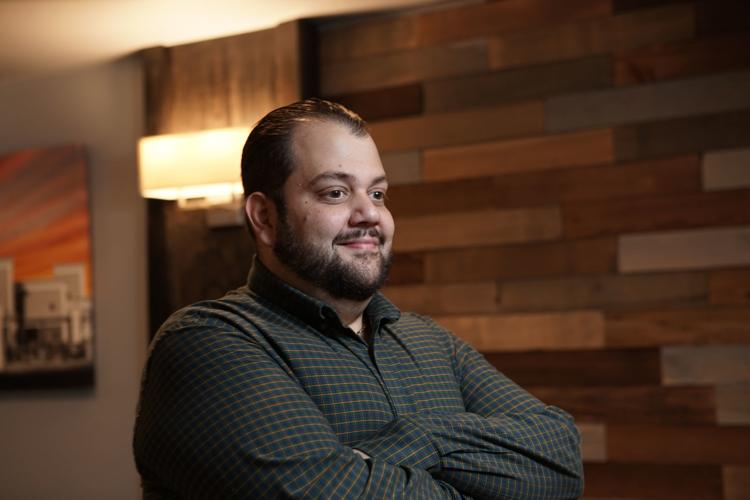 Peter Klideris grew up in the restaurant business. His family owns Ted's Family Restaurant in Calumet City, a breakfast-focused diner known for its omelettes, skillets, club sandwiches and old-school fare like liver and onions.
The 32-year-old grew up to make a name for himself as a restaurateur who runs steakhouses and other high-end eateries. He runs Theo's Dining Group, which operates Theo's Steaks and Seafood in Highland, Chop House on Wicker in St. John, Prime Steakhouse and Umi Sushi & Lounge in Crown Point and the forthcoming Avgo brunch restaurant at 9321 Wicker Ave. in St. John.
"I've been working at it since I was 14 years old," Klideris said. "I worked alongside my father. After I went away to college, my father helped me buy Alexander's in Highland in 2005."
The restaurant at 9144 Indianapolis Boulevard underwent significant renovations. While Theo's steakhouse is now a popular dining destination known for its upscale and urbane sophistication, it took awhile to build up the customer base.
"We hit some hard times after we took it over," he said. "It wasn't the busiest place, especially after the downturn in the economy. But we kept working hard at it. It went from maybe 50 people dining on a Friday or Saturday to 250 to 300 people."
Turning the restaurant around was a matter of picking the right staff, keeping at it and working hard, Klideris said.
"I don't take many days off," he said. "I'm here from open to close. Theo's is my baby. When you grow up in the restaurant business, you're used to being busy all the time."
Klideris, who's trained as a butcher, said much of the hard work focused on ensuring quality. He and his father cut the steak with a bandsaw and trim it themselves. All of the steaks and seafood come in fresh and is never frozen.
Expansion
In 2012, he had the opportunity to purchase Prime Steakhouse on the courthouse square in downtown Crown Point. 
"It took a little while to get it going, but now it's consistent," he said. "We're always treating diners like family members, making sure we're treating everybody like our own family. We check in to make sure everything's okay and we're meeting a high standard."
All the chefs at Theo's Dining Group restaurants get their start at Theo's in Highland so they learn the menu and the quality that's expected.
"That's usually a recipe for success for us," he said. "We bring our chefs and head guys in to teach them the way we want things."
Klideris decided to open a sushi restaurant above Prime Steakhouse on the courthouse square in 2016 after deciding to get out of the bar business.
"We were bouncing ideas off each other and didn't want to spend a lot of money putting another kitchen up there," he said. "We learned about sushi by watching YouTube videos and reading books and then brought the right guy in to run the restaurant. It's two different dining experiences in the same space. Prime is where you might go for an intimate date, while Umi is where you might go out for a casual night with some friends to get some cocktails and some sushi rolls. The square brings a lot of traffic to that area."
When Dick's in St. John went up for sale, Klideris decided to take over that long-running restaurant on the edge of the Tri-Town and turn it into the more modern, sophisticated Chop House on Wicker. Theo's Dining Group put in all-new tables and chairs to make it look more upscale and is planning a major renovation soon.
Klideris is so bullish on the fast-growing St. John that he's also opening the Avgo restaurant that will specialize in breakfast and lunch. It will use regional ingredients such as cage-free eggs, sausage procured from Michigan and bacon it smokes itself. It will squeeze its own juices, serve Bloody Marys and mimosas and have Smalltown Coffee Co. run a coffee bar.
"We're going to make everything picture-worthy, whether French toast and pancakes or lattes and cappuccinos," he said. "All these restaurants have their own different niches and I'm getting back to my roots with breakfast. If it takes off, we'll have more than one location."
Klideris would love to expand the Avgo concept across the Region. He someday aspires to own 10 restaurants.
"I love what I do, and have loved it since I was a little kid," he said. "It's not a desk job where you're doing the same thing day after day, over and over again. I love being in the pit of everything with all the adrenaline."
He enjoys working with his family on his restaurant ventures. Even as Theo's Dining Group expands, he knows he can never relent on his insistence on quality.
"We live in a world of live internet where you can go on your phone to see the quality of food," he said. "We have to make sure we're serving a quality product to our customers. If it doesn't look good I'd rather not serve it. I just want our customers to be happy."
20 Under 40: Ryan Glowacki pursues his passions with his family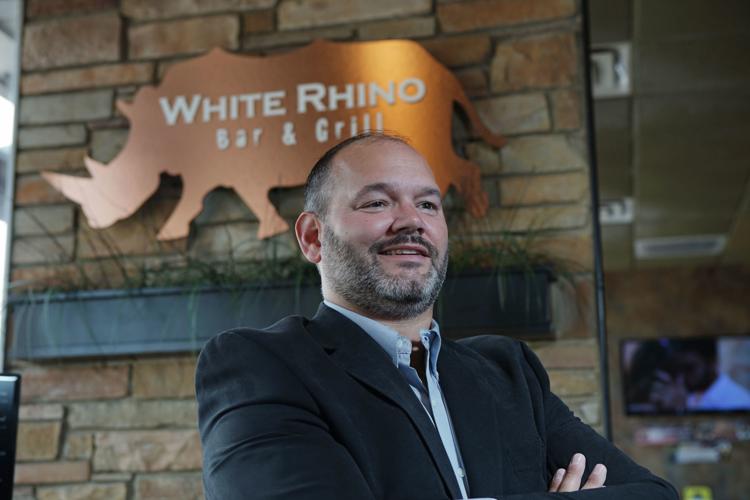 Ryan Glowacki went to school for mechanical engineering but had a taste for cooking. Now, he's co-owner of White Rhino Bar & Grill in Dyer.
If the path there was a bit circuitous, it began early — at his mother's restaurant, Bottoms Up, in Lansing. Glowacki said his mother, Diane Glowacki, showed him how preparing delectable dishes — and putting in plenty of hard work — can lead to success.
Through his college years, "I worked more and more (in the food industry)," Glowacki said. "It became apparent that I was in school for mechanical engineering but was always drawn to the restaurant business."
But he didn't start at the top of the family business. At Bottoms Up, he did odd jobs and was a dishwasher and worked his way up to head cook.
"My role kept increasing and in 2008 we decided to add White Rhino in Dyer," he said. Glowacki and his mother are co-owners of the restaurant. "Dyer seemed like a really good fit and it's close to Bottoms Up, to have people going to both restaurants."
At White Rhino, Glowacki is in the office, "but I'm still always cooking during our busiest times."
The family business has expanded further with the purchase of Safe House restaurant in Linwood, which the Glowackis intend to remodel, rename and rebrand. And on Aug. 1 the family opened Lucky Rhino Video Gaming in Crown Point, a cozy bar with casino-style video gaming. Glowacki is head of operations for all three locations, with his base in Dyer, where his wife, Jeri-Lynn and his mother, Diane also work.
"We work a lot and work hard, and I hold myself to a high standard to be sure I'm contributing the best I can," he said. "We serve the best food and make it a place people want to go to."
Creativity goes beyond the kitchen.
"We want to make people happy," Glowacki said. So there's an assortment of monthly attractions, from painting classes to Zumba to wine tastings and more.
Glowacki also organizes bus and air trips. Groups have flown to Tampa for a Chicago Bears game, for example, and on Oct. 14, an annual Michigan winery tour is scheduled.
Then there are the daily special events, including Trivia Tuesdays and DJ Fridays. "We're always doing something to keep people entertained here, always brainstorming," he said.
Glowacki said the most rewarding aspect of his work is when people enjoy being at the restaurant — "when I get e-mails saying people had a banquet here and it was better than they ever expected."
When not at work, "I like to spend time with my wife and son, going away even for just a weekend," Glowacki said. He, Jeri-Lynn and their son concede it's best to leave their white boxer, Marley, at home in Crown Point under someone's care while they're away.
During such travels, said Jeri-Lynn, Ryan picks up ideas for dishes and puts his own spin on them.
"He comes up with fantastic dishes," she said. "And even when I start the meal at home, he finishes it, and I don't mind at all."
And at work, "If it's really busy Ryan jumps in and makes sure everything and everyone is taken care of well. The waitstaff knows if a bus pulls up (with customers) they'll be OK."
Their son, 12, has just taken an interest in cooking, already turning out sushi and making homemade barbecue sauces.
"Ryan is patient and kind and takes the time to teach him," Jeri-Lynn said.
20 Under 40: Ryan Van Prooyen brings love of cars to his career
Ryan Van Prooyen said his faith has played a big part in his career.
"My faith in Christ has affected my business and how I treat people day to day," Van Prooyen said. "I'm fortunate to have a family who instills that in me everyday."
Van Prooyen, who serves as sales manager of Schepel Cadillac, grew up in Dyer, attended Highland Christian School and enjoys a close knit family.
His late grandfather, Richard Schepel, founded the dealership. Van Prooyen, who now lives in St. John, is part of a new generation at the family car business since his dad, Tom Van Prooyen, now runs it.
"I'm the third generation in the car business. I love it," Van Prooyen said. "The car business has always been in my blood."
Younger brother Jordan Van Prooyen, 28, also works in a chief financial officer position and is a certified public accountant like their mother, Barb Van Prooyen, who works at the Swartz Retson accounting firm in Merrillville.
Van Prooyen began working at the dealership when just 15, helping detail cars.
"I got to work with my grandfather," Van Prooyen said.
His grandfather passed away a few years ago but his dad is carrying on the business.
His grandfather's motto "taking care of customers after the sale" is one that Van Prooyen continues to follow.
"Retail has changed but taking care of people has never gone out of style," Van Prooyen said.
Van Prooyen said he began working at the car dealership to earn money because he had purchased a GMC pickup truck he couldn't yet drive at age 15.
"I had to make car payments on it. My parents instilled a work ethic within me. I have purchased every car I've ever owned," Van Prooyen said.
Van Prooyen graduated from Illiana Christian in 2006 and from Purdue Northwest in 2010.
He got his degree in marketing and sales while working at the dealership.
"When I went to college I wasn't sure of what I would go into," Van Prooyen said.
Van Prooyen said he contemplated a career in TV broadcasting but that passed since his true passion was and is cars.
"I'm such a car guy. The business drew me in and it was the right thing," Van Prooyen said.
Van Prooyen made the tradition from college graduation to career in one weekend.
"I graduated from college on Friday and went to work selling pre-owned vehicles on Monday. I got to be trained by some amazing people," Van Prooyen said.
He counts Dave Tedesco as one of those who trained him in sales and development.
Tedesco, who has been with the business for 28 years. serves as general manager of certified pre-driven cars at Schepel.
"Rich and his dad hired me," Tedesco said.
Tedesco said he has seen Van Prooyen grow.
"He started on the wash rack. His dad was wise in putting him in used cars initially. That's where the rubber meets the street. You need to learn all facets of the business," Tedesco said.
"They put Ryan with me in Cadillac. He's probably one of the most well rounded new car managers in the car business today," Tedesco said.
Tedesco said the main things to know about Van Prooyen is that he is principled and has integrity.
"He is decent, genuine. He's a good, genuine person and he treats his customers like that. The best way to describe him is he's a millennial in an old school car body," Tedesco said
20 Under 40: Tom Newman seizes opportunities to advance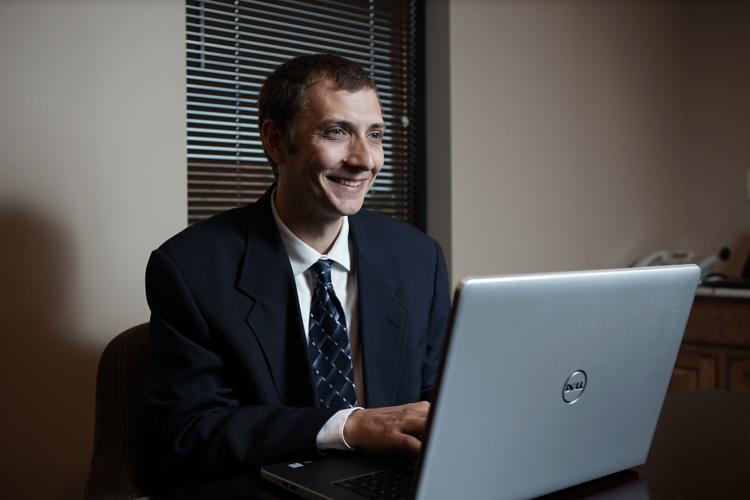 When Tom Newman was in high school and had to fill his class schedule, there happened to be one opening in an accounting class, and h thought it might be a good fit since he was good with numbers.
From there, he knew accounting was a career he would want to pursue.
"It came so naturally to me, so I viewed this as a calling to pursue accounting," Newman said. Today, the 34-year-old is a tax manager at Swartz Retson & Co.
Newman attended Purdue University Northwest at no cost through the 21st Century grant program, which he said lifted a huge burden in his single-parent, multi-child household. He earned his undergraduate degree and a master's in accountancy.
"The quote of 'when opportunity presents itself, don't be afraid to go after it' seems to line up perfectly with my path," Newman said. Following graduation, he jumped at the opportunity to work for a small local CPA firm where he gained experience in various fields of accounting.
A few years later, Newman said he was looking to move to a larger firm and a former professor, Ed Furticella, informed him of a position with Swartz Retson.
"Again, another great opportunity landed in front of me and I could not pass it up," he said. "Moving from a small six- to eight-person firm to a regional firm with a staff of roughly 30 would allow me to continue to learn and grow as a professional." He's now been with the company for 10 years.
"I obtained my Indiana CPA license in March of 2012, in just under seven months from start to finish. This was by far one of the proudest moments of my career," Newman said. "I was also proud to be selected as one of 20 young professionals from across the country as part of the 2016 Emerging Leaders program."
That achievement enabled him to attend the 2016 CCH User Conference, which is hosted by the Wolters Kluwer Tax and Accounting software company, for free and participate in a program designed to help propel young professionals while networking with colleagues from around the country.
Newman's job provides a bit of variety.
"No two days are ever the same in our line of profession," he said. While juggling a number of projects, he is able to do crossover work in other departments, which he says "keeps each day fresh and different" and "allows him to help clients make wise financial decisions."
Newman currently serves on the board of directors, as well as on the grants committee, for the Legacy Foundation, a philanthropic organization serving Lake County. He also serves on the executive committee for the Munster Civic Foundation, which is dedicated to improving the quality of life for Munster residents.
Newman also enjoys speaking to the Finance and Accounting Club at Purdue University Northwest to offer advice to help guide the careers of students.
"I loved my time spent at Purdue and always look forward to giving back to the college any chance I can," he said.
Outside of the office, Newman enjoys bike riding, taking walks, watching movies on his family's makeshift outdoor theater and spending time outdoors with his wife and three children.
"I wouldn't be where I am at this point in my career without my family. First off, I must thank my mom for helping guide me to pursuing a career that dealt with numbers and ultimately accounting," he said, adding that his mom was a follower of Suzie Orman and always passed on Orman's advice to her kids.
"Second, I owe so much to my wife and children. Tax season hours can be grueling and during the peak point of the season, I will be lucky if I see my kids for 30 minutes a day. However, during the past few seasons we have found a nice schedule where I see them in the morning before I leave, then we have a 10- to 15-minute video chat before they go to bed. It may not seem like much, but I look forward to this every night to help me get through those grueling days."
20 Under 40: William Godwin is dedicated to Gary's future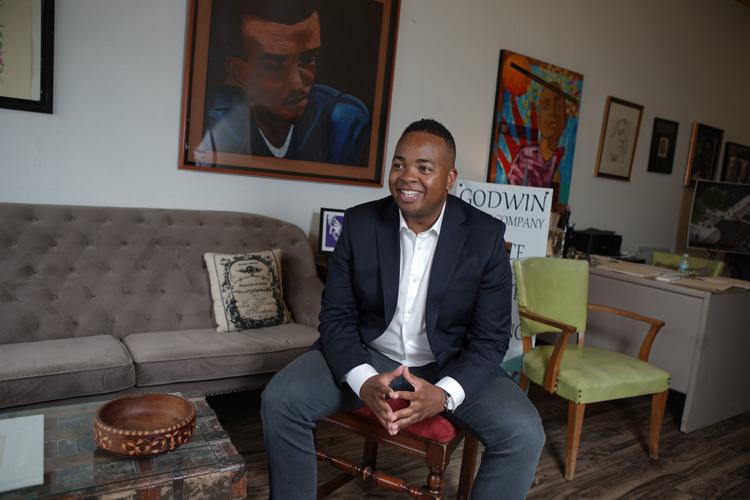 William Godwin's zeal for public service has propelled him through extensive and diverse studies. Now he's established himself as a change agent for the city of Gary through his realty company and his involvement with the community.
A Realtor specializing in Lake Michigan beach communities, Godwin is founder and CEO of Godwin Realty Company in Gary, serving Northwest Indiana and Chicago.
The hub is in Gary, where Godwin lives. In May, he won the Democratic nomination for the first district city council seat and also serves on the Gary Port District board.
"I carry the vision of improving the Region and our brand identity, and letting people know Gary is a great place to invest and live and thrive," Godwin said. "We're on the rebound, so it's an opportunity to boost our population and grow our small businesses. That's happening now, in the Lake Street shopping district."
Godwin, a Realtor for six years in Chicago, decided to start his own realty company in 2015. A graduate of Georgetown University, the London School of Economics and the University of Chicago Law School, Godwin said Gary is becoming the hub between Chicago and Michiana.
Godwin brings enthusiasm to his work, where the vibe is artsy. His realty office is home to a gallery of curated quarterly fine art exhibits. An art collector since he was 25, Godwin said it was meeting an artist who became a friend that opened his eyes to the art world.
"Now I just love regional art and appreciate what the arts do for the world, and how they make a difference in the world we occupy." Godwin said the gallery aligns with the turnaround in the Lake Street shopping district.
The first thing Godwin attributes his success to is a "very strict upbringing and parents who encouraged me to go for it. I wouldn't be anywhere without that ability and work."
Going to college in Washington, D.C., taught him about politics and diversity. In his junior year he was awarded a Harry S. Truman Scholarship, a highly competitive, merit-based award offered to students wanting to attend graduate school in preparation for a career in public service.
Godwin places value on being goal-oriented, working toward achievable goals. He also says relationships are important. "You might not be the smartest in the room or have the most knowledge, but you can create a very strong dynamic for success by surrounding yourself with people who are engaged in ideas, who are diverse, who are doers and problem solvers, and who are encouraging."
Richard Leverett, director for AT&T external affairs, was a law school classmate of Godwin's. He recalls that after he moved to Gary he invited Godwin to visit — and within a month Godwin bought a house in the Miller neighborhood.
"He fell in love with it, which is great, because now he has a really successful realty company. What makes him successful is that he is grounded, he likes to talk to people and is a very good listener," Leverett said.
Godwin says the best part of his work is working with investors and helping people reach their goal of home ownership.
"It can be stressful and complicated, so I give people a road map for home buying and land investments," he said. "It's also exciting to be a young business, helping to transform the community, and being able to build a legacy, building my business very much from scratch."
When not at work Godwin, loves to travel around the Region. "I might start in Gary, then go Chesterton, New Buffalo (Michigan), Chicago, all in one day." He's big on participating in local activities and going to art shows. He reads about a book a week.
"I'm starting to read more fiction, for enjoyment," he said. "It's refreshing and renewing."
Meanwhile, Godwin said, "I want to highlight the positive of Gary and be part of the Gary renaissance."